Growing up, the sliced radish was the one part of a salad that I couldn't stomach. It was too spicy, too harsh, too biting – and like Fritos and pizza and lobster, I didn't go back to it for many years. But while I returned to those favorites and grew to love them, my return to radishes has only just taken place, spurred on by an episode of the Barefoot Contessa Goes to London, wherein the root vegetable formed a colorful addition to a ploughman's lunch. Ms. Garten has featured the radish before, honoring it as a popular French snack, served with sea salt and a baguette of French bread smeared with salted butter.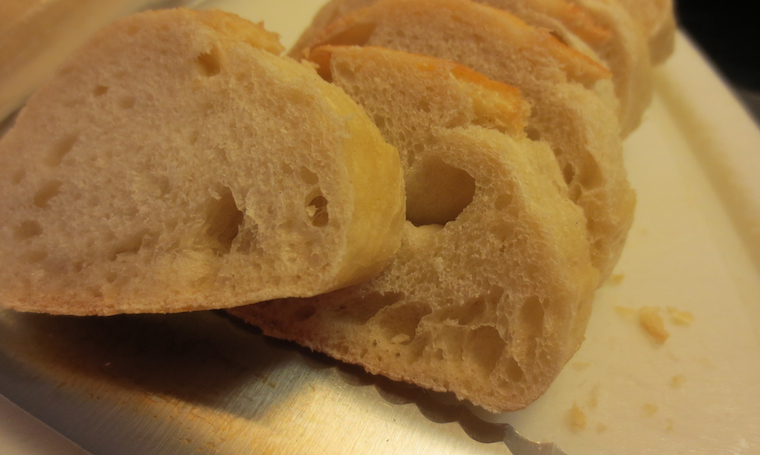 Without radishes from the garden (we are, as FUSSYlittleBLOG pointed out, far from radish season – he directed me to Buenos Aires), I looked in Fresh Market, which had a few in their organic section. I found some cheap sea salt there as well, but forgot that Marshall's is the real secret place to get decent spices at much more reasonable prices. With that in mind, I stopped by their Homegoods store and found some Himalayan Pink Sea Salt in its own grinder. Pink just makes everything better.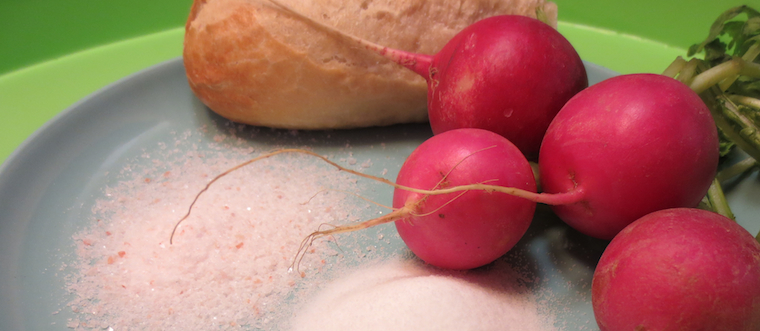 As for taste, the radish is just as I remembered it, though the addition of a little pink sea salt added another layer of welcome interest. Served with a buttered baguette, it made for a simple preamble to dinner, and I can see how it would make a good after-work snack. Nothing that I'll do with any regularity, at least not until I put some radishes in my own garden, but a nice enough break to winter monotony.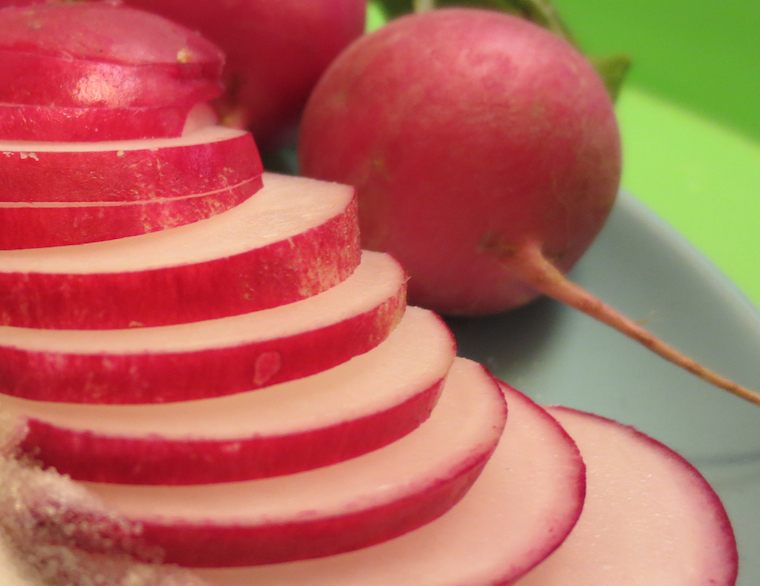 (My favorite part was still the Himalayan pink salt. I mean, it was pink.)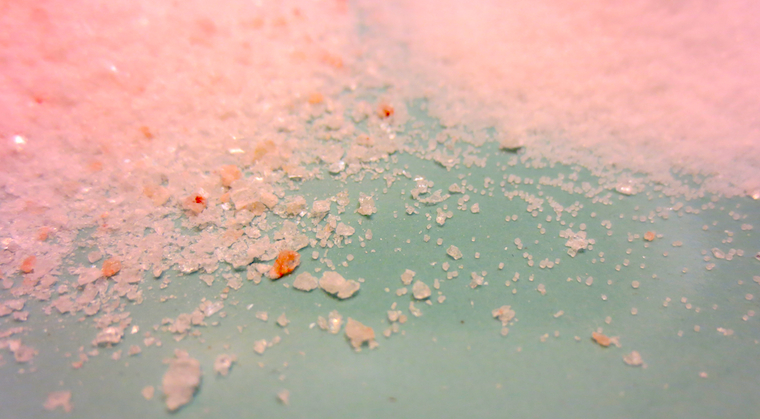 Back to Blog