The origin of Pasta Puttanesca seems as variable as the ways to properly make it. Some claim the dish and its (supposedly) quick prep and cooking time was the result of prostitutes trying to fit in a quick meal between clients. Others maintain that the prostitutes, at least the not-so-good ones, were down to the bare bones of their kitchen, and could only come up with the ingredients here. Personally, I'm happy with any dish that's good enough for a hooker. Yes, I am a tramp.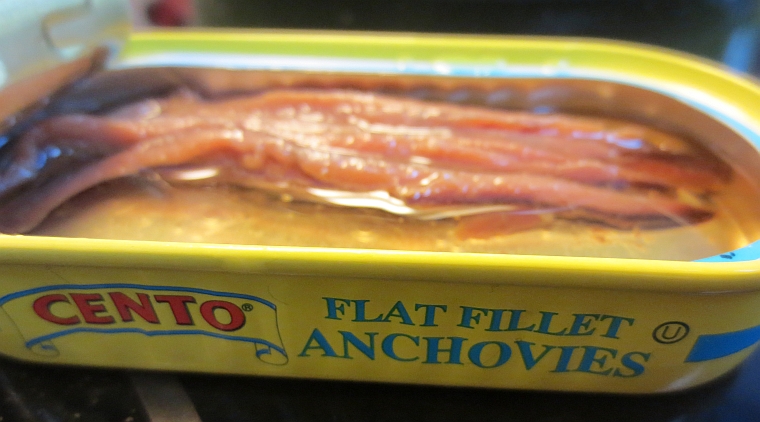 For my virgin stab at the Puttanesca, I used the following recipe from the New York Times:
Pasta Puttanesca
Start the sauce while the pasta water is coming to a boil; finish it while the pasta is cooking. Add a salad and a loaf of bread and you're out the door to your evening's activity, whatever it might be.
Ingredients
Salt to taste
3 tablespoons olive oil
3 or more cloves garlic, lightly smashed and peeled
3 or more anchovy fillets
1 28-ounce can whole plum tomatoes
Freshly ground black pepper to taste
1/2 cup pitted black olives, preferably oil-cured
2 tablespoons capers
Crushed red pepper flakes to taste
1 pound linguine or other long pasta
Chopped fresh parsley, oregano, marjoram or basil leaves for garnish, optional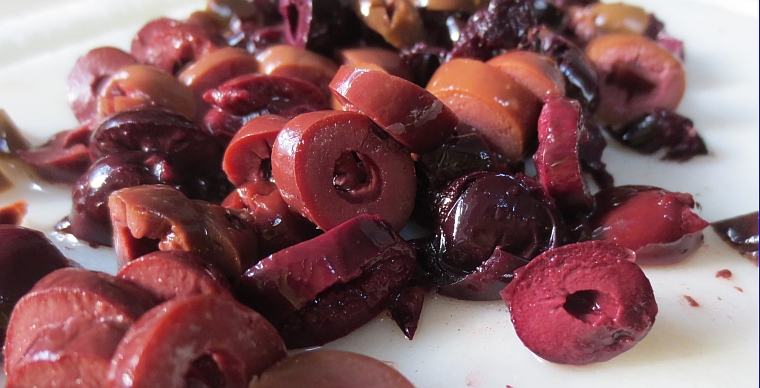 Method
1. Bring pot of water to boil and salt it. Warm 2 tablespoons oil with garlic and anchovies in skillet over medium-low heat. Cook, stirring occasionally, until garlic is lightly golden.
2. Drain tomatoes and crush with fork or hands. Add to skillet, with some salt and pepper. Raise heat to medium-high and cook, stirring occasionally, until tomatoes break down and mixture becomes saucy, about 10 minutes. Stir in olives, capers and red pepper flakes, and continue to simmer.
3. Cook pasta, stirring occasionally, until it is tender but not mushy. Drain quickly and toss with sauce and remaining tablespoon of oil. Taste and adjust seasonings as necessary, garnish with herbs if you like, and serve.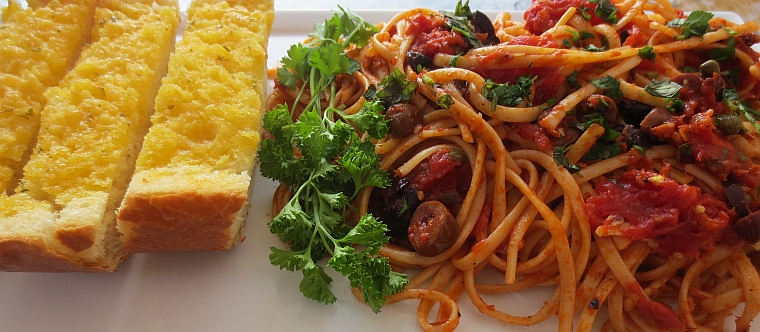 I didn't vary much for my maiden voyage into whoredom: I followed the recipe pretty faithfully (right down to the oil-cured black olives). The result was good, but a little on the dry side. I think that draining the tomatoes may have been an unnecessary move. (Crushing them with my hands, however, was the best, and most fun, part of the whole endeavor.) Having just heard someone refer to anchovies as the 'bacon of the sea', I added a few more than three, and as we didn't have any fresh marjoram, that got omitted from the list of possible garnishes. The result, though, seemed to be a good representation of this venerable dish. It's got a rustic flare to it, a bit of the burn (I used a generous 'taste' of crushed red pepper flakes), and a hearty flavor thanks to the potent, salty ingredients. Still, I think there's room for improvement, so suggestions are always welcome.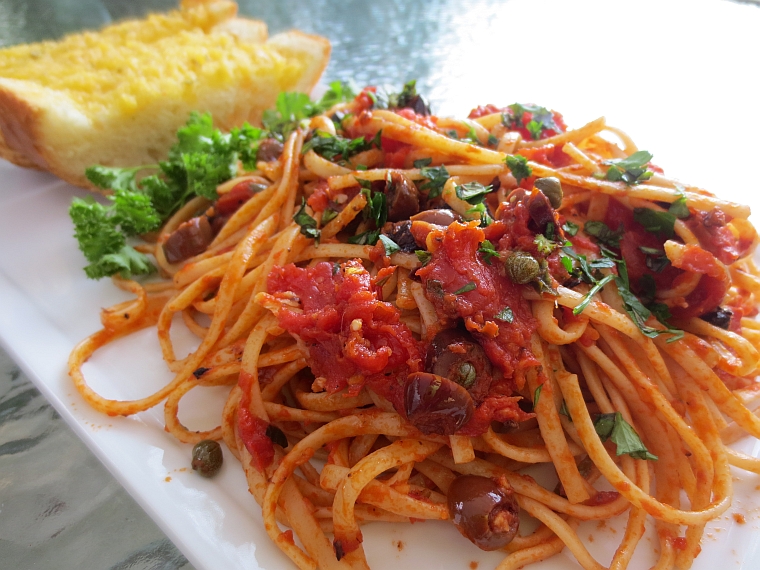 Back to Blog