My latest culinary obsession is quinoa. It's a grain that can be cooked in the same manner as rice, but for this recipe it was amended with much more. Fresh red peppers and a red onion imbue some purple and red to the scene, while the fresh cilantro packs a vital punch. Black beans lend the dish a heartier aspect, making this enough of a light meal on its own. I like it for summer, as it's meant to be served chilled (and the cool down time in the refrigerator allows for all the flavors to meld and bleed into one another). Recipe follows.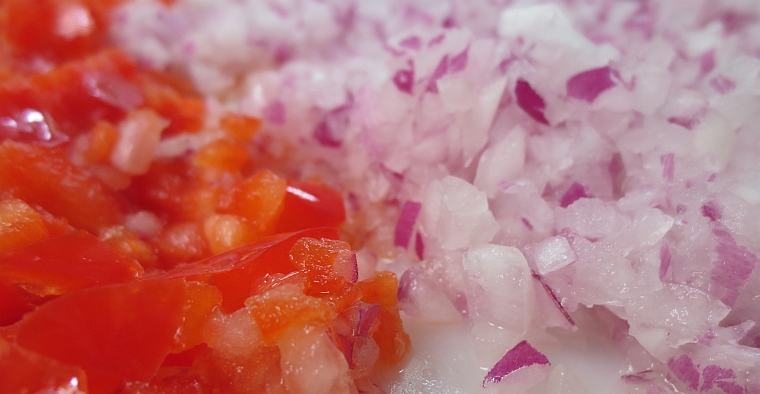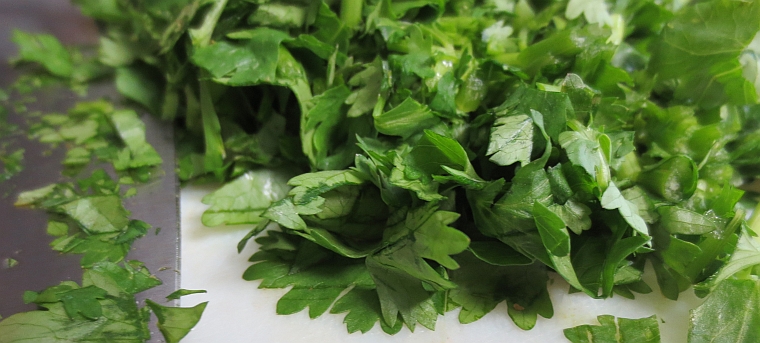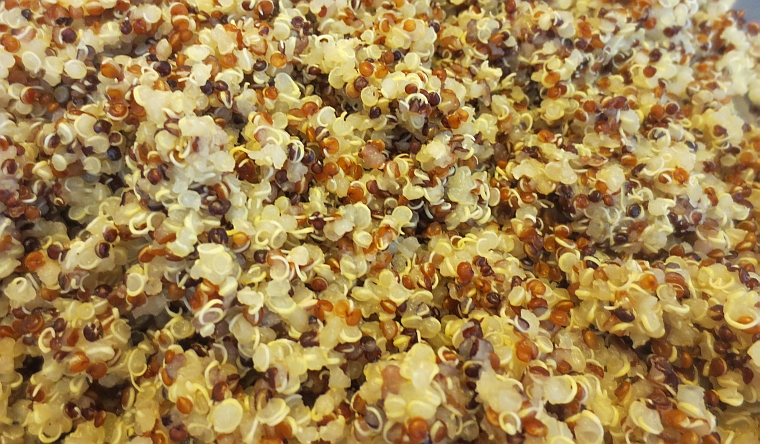 Black Bean & Quinoa Salad With Cilantro Lime Vinaigrette
Ingredients:
1 (15 ounce) can black beans
3 cups quinoa, cooked (about 1 cup uncooked makes 3 cups cooked!)
1 red pepper, chopped
1 red onion, minced
1/4 cup chopped cilantro
3 tablespoons lime juice
2 tablespoons red wine vinegar
1 tablespoon agave nectar (or some other natural sweetener)
1/3 cup olive oil
1 teaspoon cumin
salt & pepper
Directions:
Cook Quinoa as directed on package (a rice cooker works well). While Quinoa is cooking, place Cilantro, lime juice, red wine vinegar, agave, olive oil, cumin, salt and pepper in a blender or food processor and pulse. [I just chopped the cilantro and whisked it all together instead of setting up the food processor.]
Toss finished Quinoa in a large bowl with black beans, red pepper, and onion.
Pour cilantro lime vinaigrette over Quinoa salad and let marinate for at least 30-45 minutes. It can be refrigerated or served lukewarm.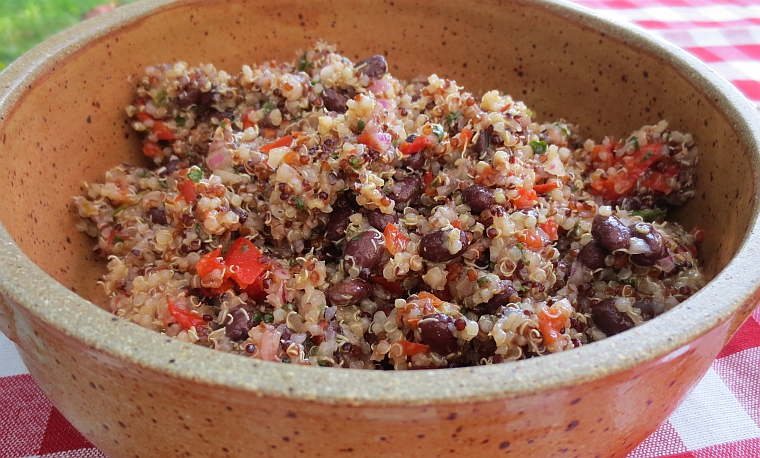 Back to Blog