There are a lot of hidden gems on my hard drive, items that I copy then forget about until a scavenger hunt reveals something like these scrumptious shots of a distant dinner at Harvest. The trek to Harvard Square in the middle of winter is not exactly my idea of a good time, but when the journey's destination is a place as wondrous as Harvest, it's worth it.
When they had uni on the menu, it was proof that the stars had truly aligned. The first time I tried uni was a few years ago at O Ya in Boston – and if there's one place where your first uni experience should be, that's the one. Since then, I've had it a few times, but only this preparation and presentation has come close to that initial taste of heaven in a spiky shell.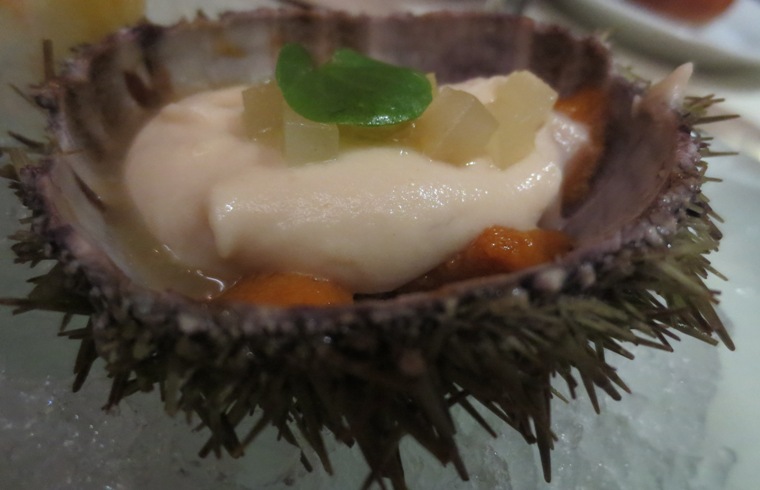 About the only thing that could follow and top such a spectacular sea urchin start is this bowl of buttery Scituate lobster. With its combination of spaghetti squash and potatoes, coupled with an assortment of fresh herbs and microgreens, it made for a feast to please the stomach and the eye.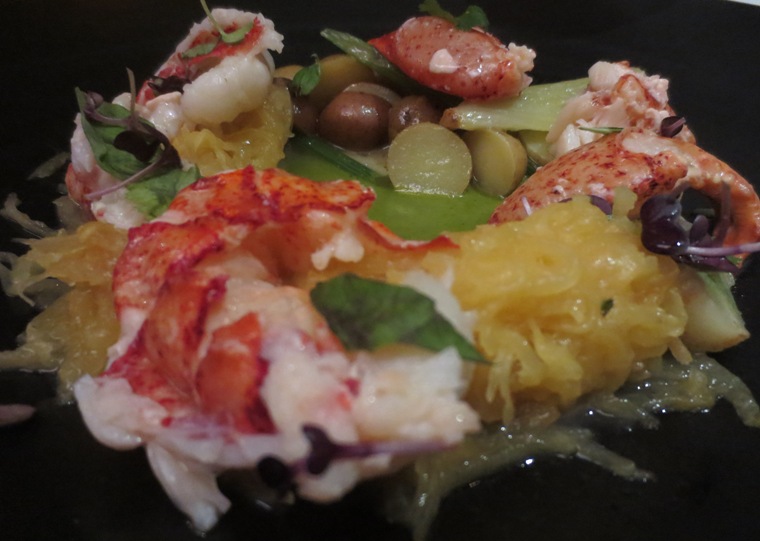 This was a decadent and elegant dish of comfort, elevated to an art form and energized with bright flavor. Colorful of palette, to taste and sight, it appealed on every level. This is the sort of dish I dream about during the day.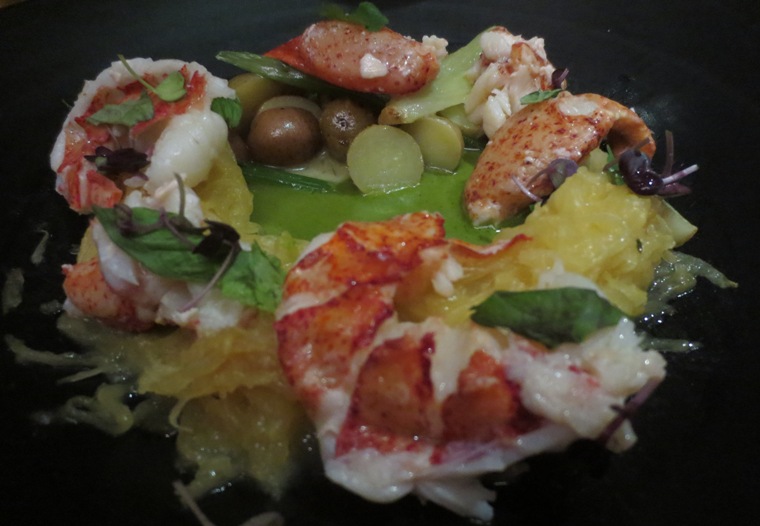 Maybe you'll dream about it too.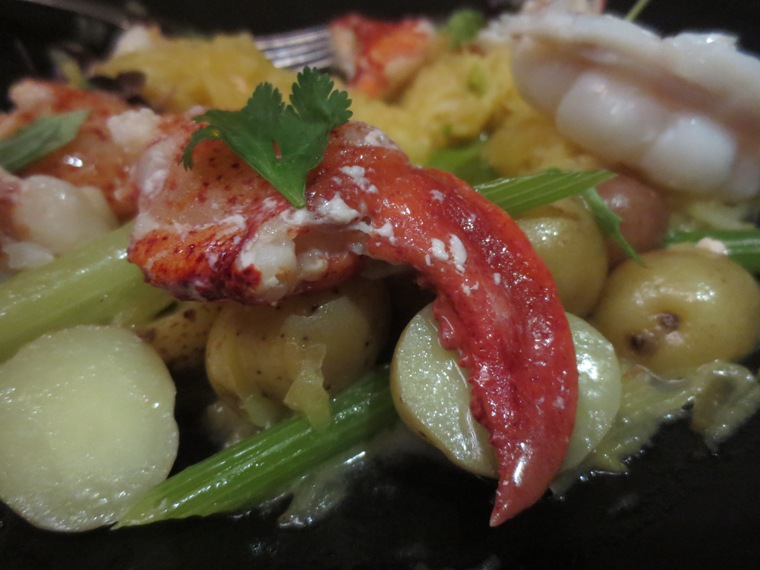 Back to Blog