It took me a while, but once I got a taste of beets I fell in love. It's Andy's fault, really, as he snuck them onto a pizza one night and I was so ravenous I ate it all before questioning what was on it. That risky experiment paid off and I've been a beet lover ever since. We found a few fine specimens at a farmer's market last week and he pulled another culinary rabbit out of the hat with this strawberry, beet, and goat cheese salad.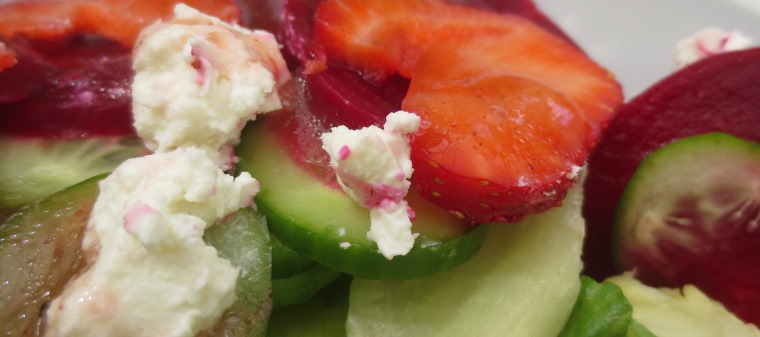 He boils them in vinegar and sugar, and it's a heavenly combination that brings out the tanginess in their garishly-colored flesh.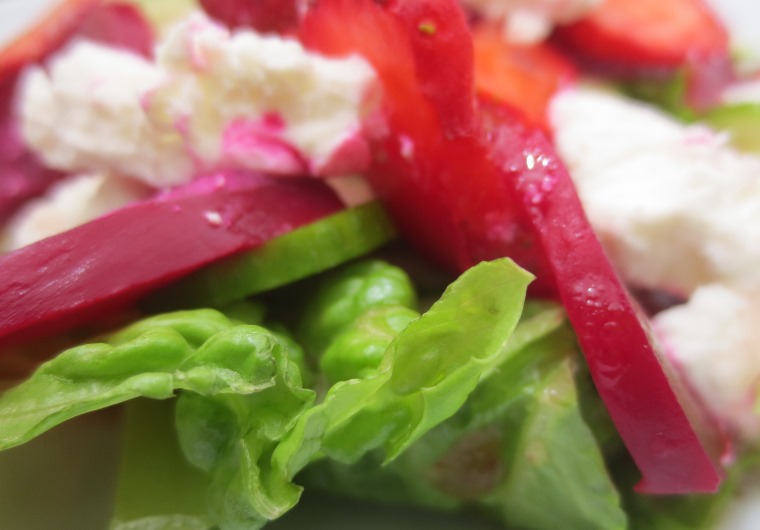 I especially like the way the magenta dye bleeds onto the goat cheese. It seems too vibrant to be natural, but there it is – the beauty of Mother Nature on a plate. Sprinkled with a strawberry vinaigrette, it made for a lovely summer salad.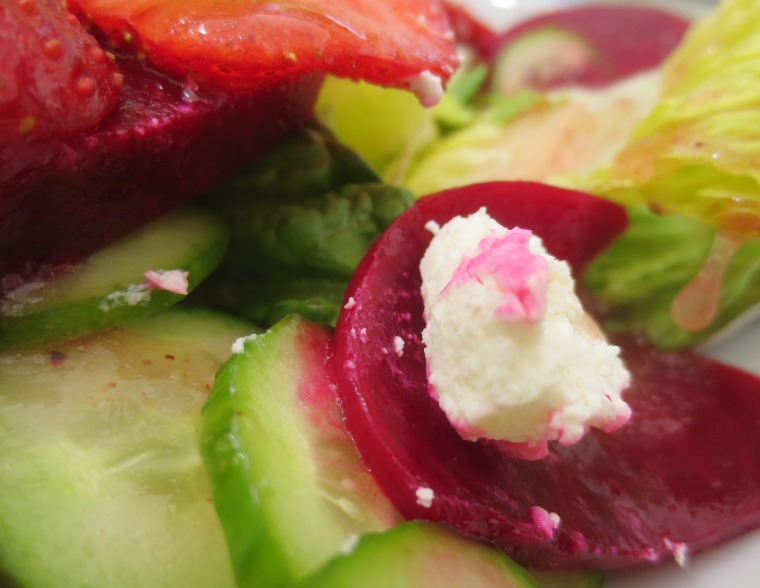 Back to Blog