Andy loves the beets. Personally, I was never really into them, eschewing them at every offer, not getting my head around what they really were. My mind wanted to make them into a cross between a radish and a potato, and it never sounded very appetizing.
After a decade of hearing it, I finally relented and tried them – and it was well worth the wait.
In this beet salad, assembled by Andy, there are some greens, cherry tomatoes, beets, goat cheese, and walnuts – all topped with a raspberry vinaigrette. My favorite part, aside from the flavor, is the bit of beet color that bled onto the ruffled edge of the goat cheese as seen below.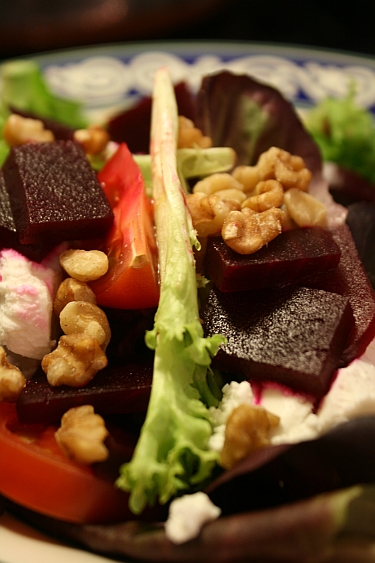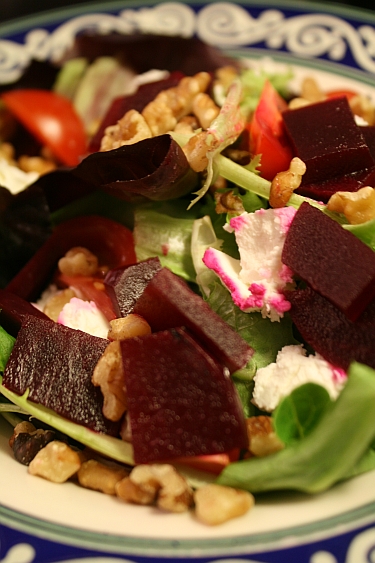 Back to Blog