The two plates pictured here are the two dishes I made when my friend JoAnn visited early on in the summer. The season had just gotten underway, and everything was fresh and new. In honor of that, and to put this summer officially to bed, I made those dishes again. One is a simple plate of heirloom tomatoes, sprinkled with olive oil and white balsamic vinegar, then dusted with almond slivers and chives, and a liberal sprinkling of salt and freshly-ground pepper.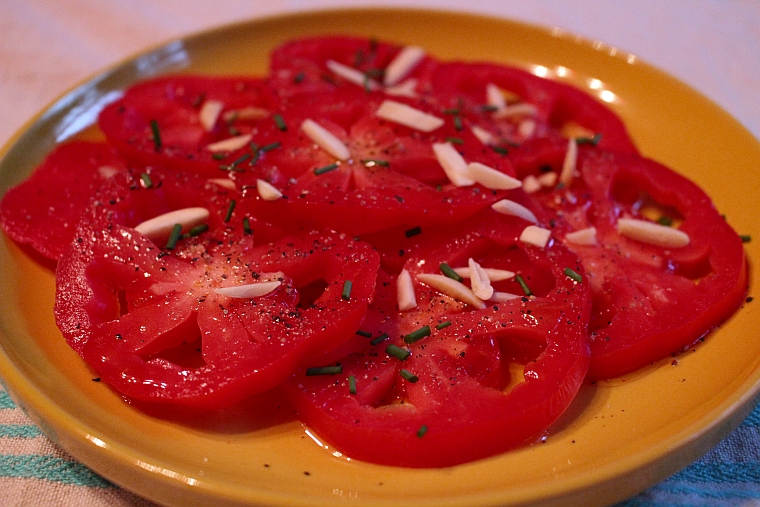 The other is a salad made of arugula and thinly-sliced fennel, dressed with a Dijon vinaigrette (that also utilized the magic ingredient – white balsamic vinegar). The original version had been topped with a grilled chicken breast for a more substantial meal, but on this day I wanted something lighter.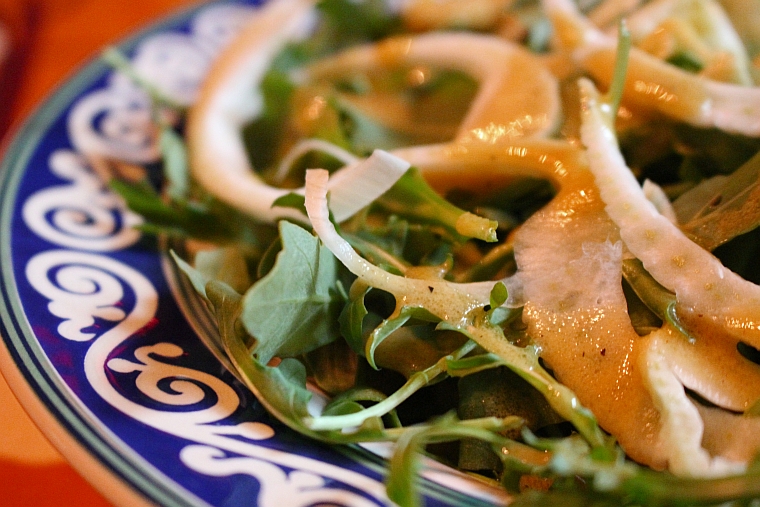 As much as I love the start of fall, I'm also hesitant to let this summer go. It was a good one, filled with friends and fun times, lovely stretches of heat and sun, and trips to New York and Boston. But this is the stuff of a more-detailed summer recap that will be coming up later. For now, enjoy the salad – one last time.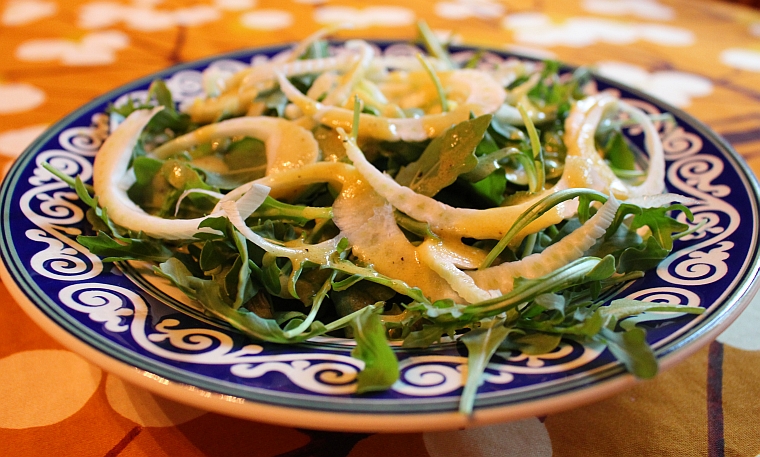 Back to Blog