This sort of pancake can't be baked with Bisquick. It's a Vietnamese pancake (Bánh Xèo') and I had it at Phở Basil in Boston recently.
While I'm not usually a big fan of food that must be eaten with fingers (Ethiopian cuisine being an enjoyable exception) this one wasn't that unmanageable. Eventually, I broke down and made use of the provided utensils, but until those lettuce leaves were done, I did my best.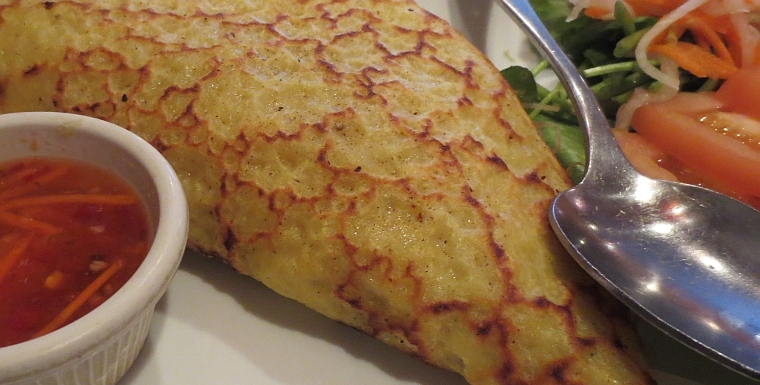 As for the phở pictured below, I need to do a proper solo post, but I'm not quite up for it just yet. Some things merit more work than I can muster at the moment. It will come, however, because phở is what got me through this winter.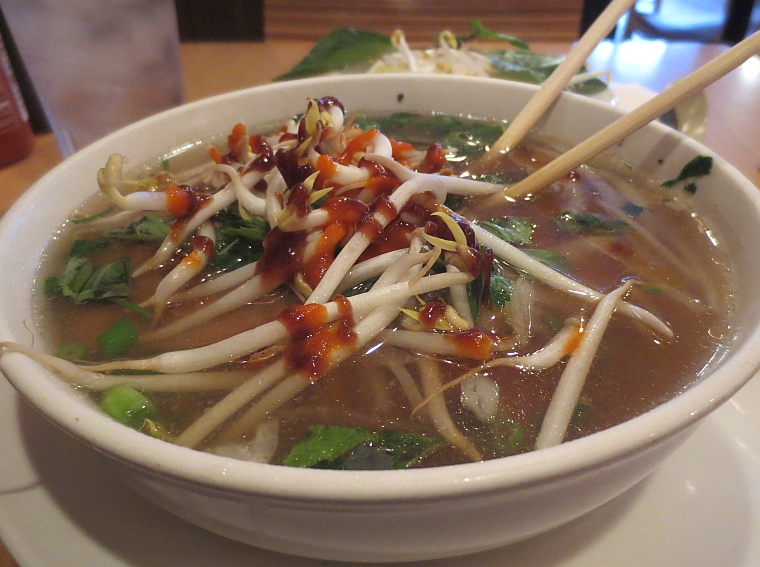 Back to Blog