The room was in a corner of the building, partly overlooking the water of the harbor. Two of its walls were mostly windows, allowing ample natural light to flood the space. It was an empty function room, recently occupied by a wedding reception or other festive occasion, as marked by the multitude of fancy bouquets that dotted each table. These weren't cheap fillers overrun by Alstroemeria and carnations and mums – these were packed with orchids, gloriosa lilies, anemones and ranunculus.
The space was quiet, and I listened for echoes of parties, the remains of laughter, the spirit of happiness, lilting from the fading flower petals. These bouquets were nearing the end of their table-life, but still had beauty and color, and hadn't begun to lose their petals just yet. A bit over-ripe perhaps, they tottered and waited just a few moments more, perhaps to pose for these very photos, in an effort to achieve immortality.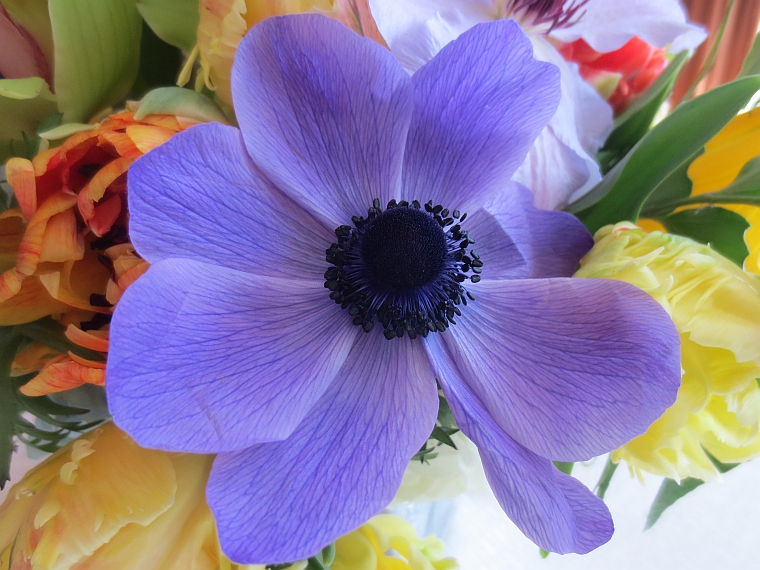 Such histrionic anthropomorphism is characteristic for this blog, and I make no apologies for it now. This is the sort of quiet beauty that demands over-the-top appreciation. I will always make a ruckus for unheralded fabulousness.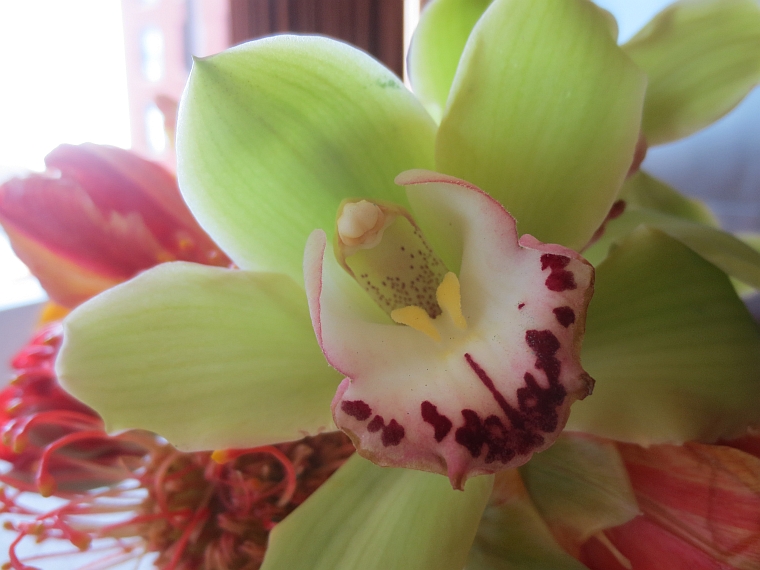 Back to Blog