Sometimes an outfit just needs a pair of red wings to make it pop, as was the case with this year's Beaujolais Nouveau Wine Festival ensemble. I knew I wanted something red, but also something simple. After last year's extravagant, but difficult-to-walk-in, geisha ensemble, I decided to pare things down a bit. A pair of plaid pants, a red jacket, and some scarlet wings gave me all the lift I needed.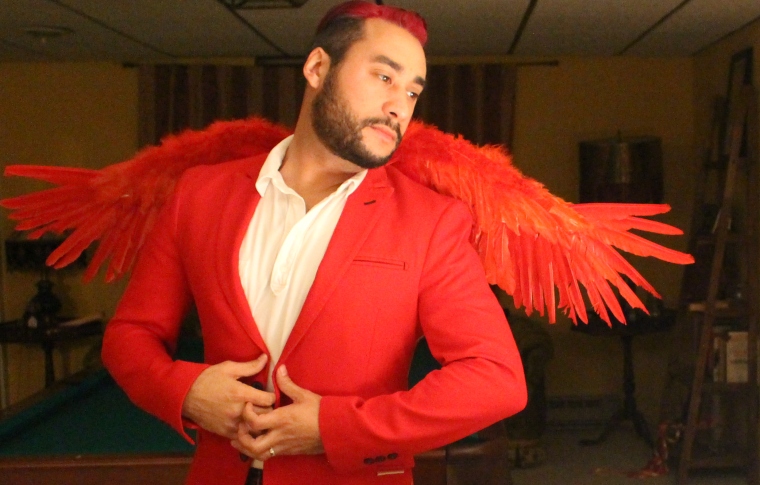 In the days when this event was held in the Franklin Plaza, this outfit never would have taken flight, but now that there's the open space of the Convention Center, it got its chance to soar.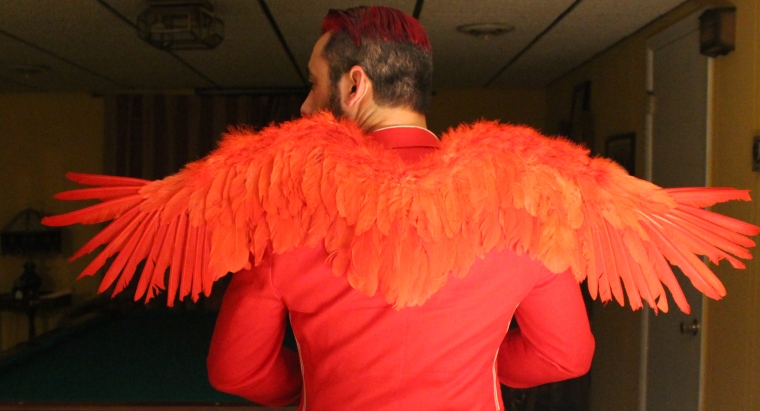 I gave it fifteen minutes before someone inadvertently ripped it off, but somehow these wings were touched and protected by a higher power: they stayed on for the duration of the entire evening.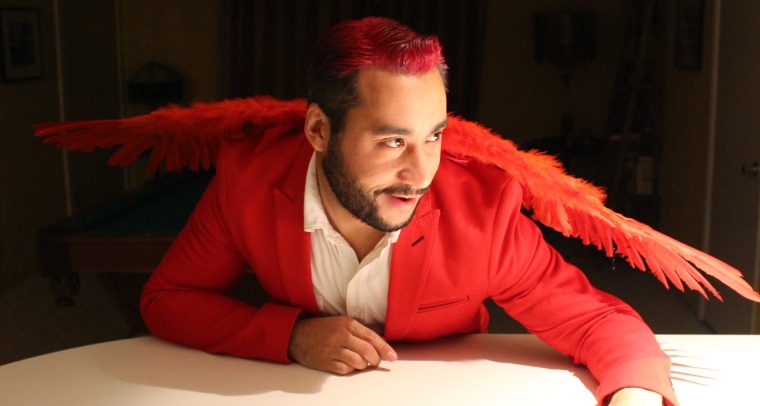 Now, they can be retired, having been captured on camera and displayed at the festival, joining the ranks of this cape, these green balls, and this kimono.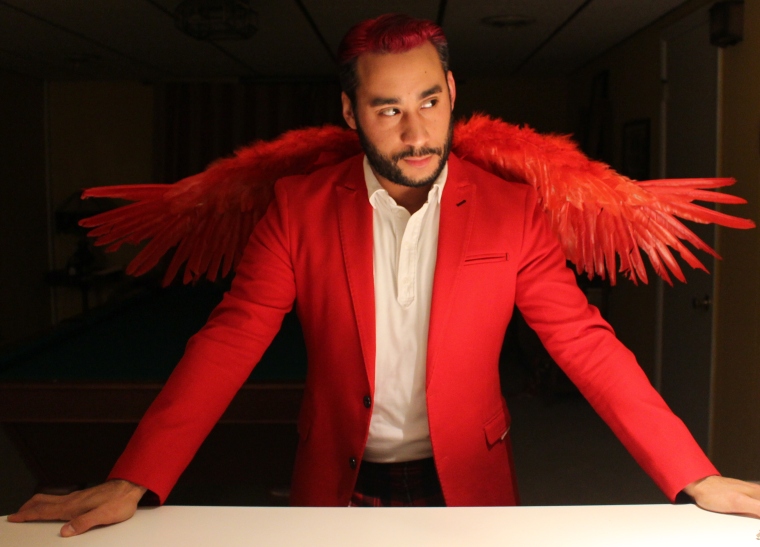 Back to Blog