In the end, it's all about the shoes.
Always was, always will be.
These beauties, by Cole Haan, were additionally festooned by a pair of silk peonies, because they needed a little oomph that went beyond lime green laces. They went perfectly with my Wonderland outfit, and it lifted my spirits just to walk in them. That makes all the difference.
(Of course, the socks don't hurt.)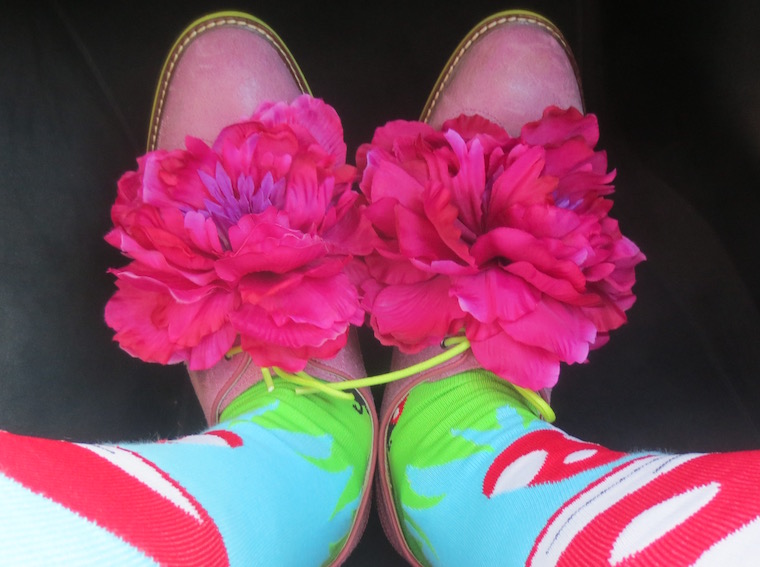 Back to Blog