Step aside, Andre Leon Talley and Hamish Bowles – there's a new style arbiter in town, and he's looking fine. His name is Edward Marler and he is my new inspiration. I worship and adore the guy. At a moment when the winter doldrums have just begun to drag us all down, he is a bright bit of sparkle in the gray season, a daringly dashing fashion designer who serves to lift everything a bit more.
As evidenced by my many questionable ensembles over the years, I have more respect for those who march to their own markers of fashion and style, the ones who take the risk to break the rules and try something new. I appreciate someone willing to execute an effect rather than the perfectly-made suit or standard-issue trouser. The ones who defy the traditional and the tried, who go beyond the expected and above the standard.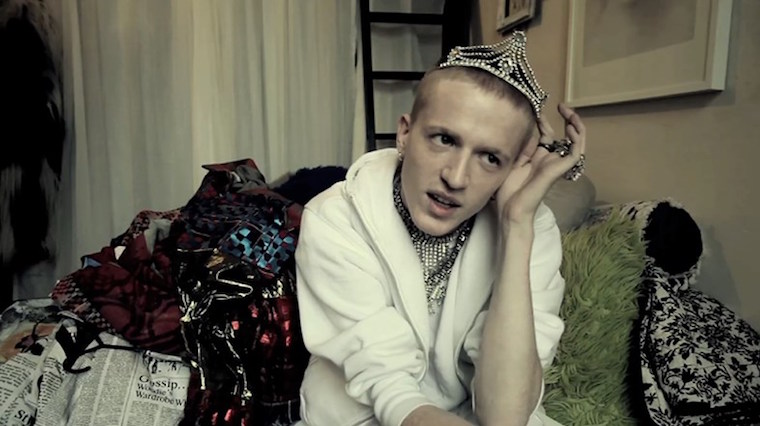 It's a dangerous place to be, particularly if you venture there on the regular. Too often the failures are disastrously epic, because when you shoot that high and off the mark, the odds of catastrophe are perpetually in your favor. You must court such ridicule, however, to reach something extraordinary. Sometimes merely making the effort tugs at my heart, as is the case with the enchanting Marler.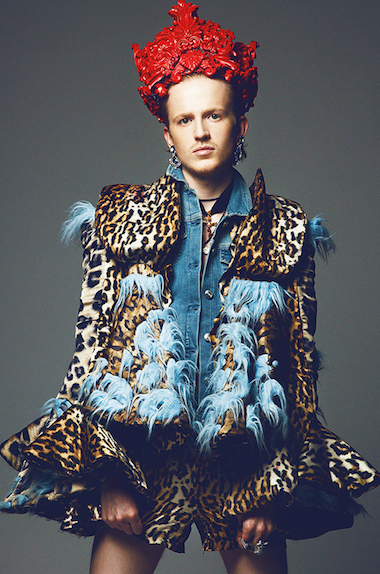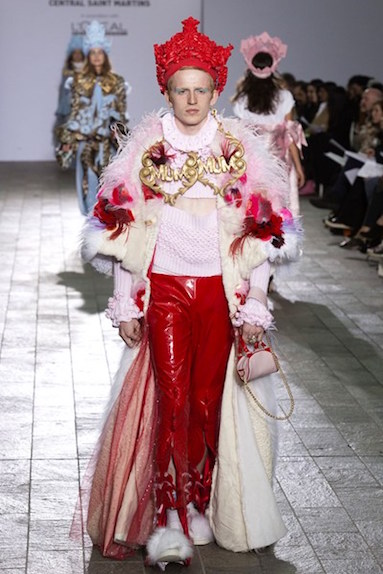 His style won't be to everyone's taste, and as much as I adore it there are those who will roll their eyes and cry criminal. That kind of close-minded judgement has no place on this blog, so we will be nothing but celebratory about Mr. Marler and his extravagantly-woven yarns. With a penchant for crowns, a mishmash of decadent debris pieced together in uncanny yet elegant style, the total effect is much more than the sum of its parts. On the gender-bending cusp of the future, Marler uses his designs to make his own mark on the world.
"I just like the fact that the way you dress completely changes people's opinion of you. It can make you fit in or it can make you different from everyone else. I'm not clever academically or really good-looking so I use clothes instead." ~ Edward Marler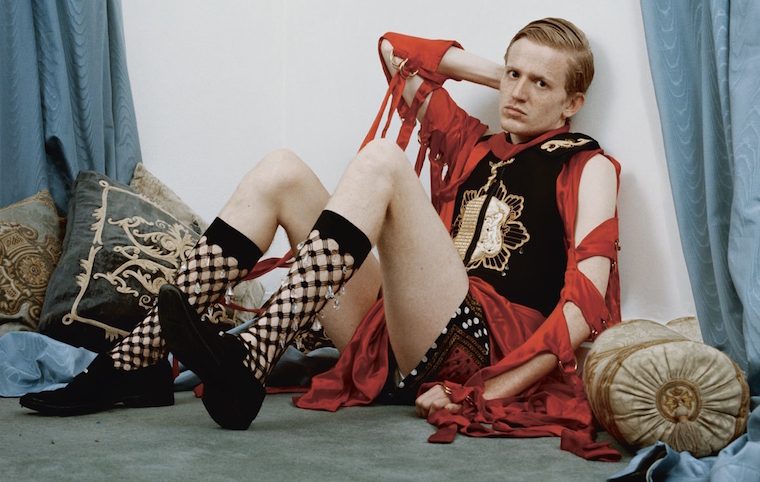 Fun, irreverent, funky and whimsical, his hodge-podge manner of combining pieces seemingly at odds with each other lends a tension to his creations, but through his own sheer genius and brilliance they come together in unexpectedly gorgeous alchemy. He also shares a similar obsession with the delusional grandeur that those of us who play dress up often employ. His crowns hint at pomp and stateliness, while the shabby mis-matched pairings underline the street-urchin scrappiness that gives his work a worldly edge. Those juxtapositions thrill me, and I'm clearly not the only one, as much of the fashion world is falling at his jewel-encrusted feet.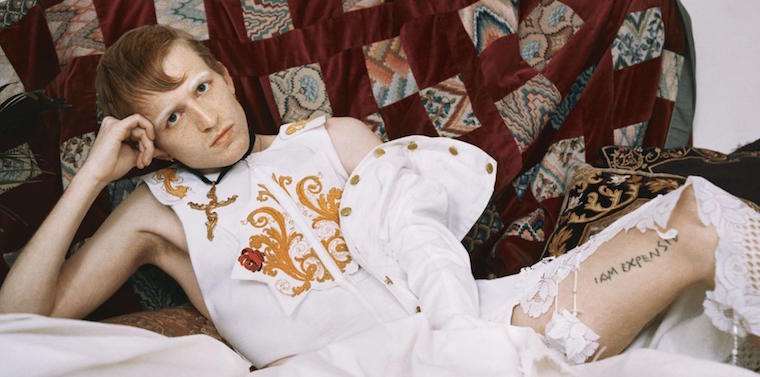 Back to Blog