This year I've been a little lax in coming up with a Christmas Wish List, mostly because what was once important to me changed a bit over the summer, and I'm still in the processing mode. In the past I hated asking for practical things – it seemed like such a waste of a gift. Who wants a new set of tires or a working sink when you can get a frivolous fascinator or full-length opera cape? That said, practicality has its merits, and in these penny-pinching times it makes more sense to invest in something we can put to use instead of a clothing conversation piece that is so impressive you can only wear it once. To that end, I'm asking for two things that are the most boring and mundane objects in the world, but ones that, if employed and chosen properly, can be the starting point of elegance and beauty: a bed and a television. Both would be for the Boston condo bedroom – a Queen bed to make the trips with Andy more comfortable, and a flat screen television so we can finally get rid of the mid 90's eyesore that takes up a good third of the room (and to please both Andy and my father when they deign to visit).
It turns out I still have an affinity for pretty bags and lovely scents, so I'm putting up a pair of items that would bring me some joy and happiness, because I can always be as deep as a puddle on a dry, sunny day. The first is a stand-by: one of Tom Ford's Private Blend fragrances – 'Champaca Absolute'. I was debating it while picking out a birthday cologne with Andy, but I wasn't quite ready to give up the Amber Absolute I had my eye on (and rightfully so as that was soon-after discontinued). Now, I'm ready.
While Mr. Ford's Private Blends are on the pricey side, it's still a bit less than Frederic Malle's 'Dans Tes Bras' from Barney's, which would be my second choice. (A hint for those unwilling/unable to shell out the $240 price for the bottle: you can request three 30 ml travel size bottles for about $90. They don't tell you that upfront, and the bitchy guys on the 2nd level of the Boston store at Copley Place will help you even less, so stick to the friendlier perfume ladies downstairs.)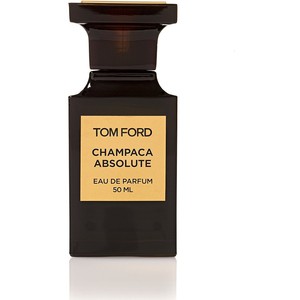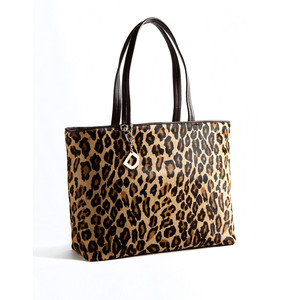 As for bags, all my life I have wanted a leopard tote, and DKNY has finally produced a simple version without the fancy buckles and gaudy chains that accompany so many bags (really, the leopard alone is gaudy enough). This one is on sale at Lord & Taylor right now (and would make a much more economical substitute for the Christian Louboutin and Jimmy Choo leopard shoes that run much higher… see, I'm not unreasonable.)
And if all else fails, there's always my Amazon Wish List…
Now… what is it that YOU want for Christmas?
Back to Blog