Lately I've been obsessed with the vesper (recipe here). It's the perfect cocktail for transitioning from summer to fall, turning as it does on the small but integral splash of Lillet that gives it its distinctive slant. Traditionally, it is served with a lemon twist, as seen here, but a friend of mine turned me onto using an orange twist as well, which is just as good.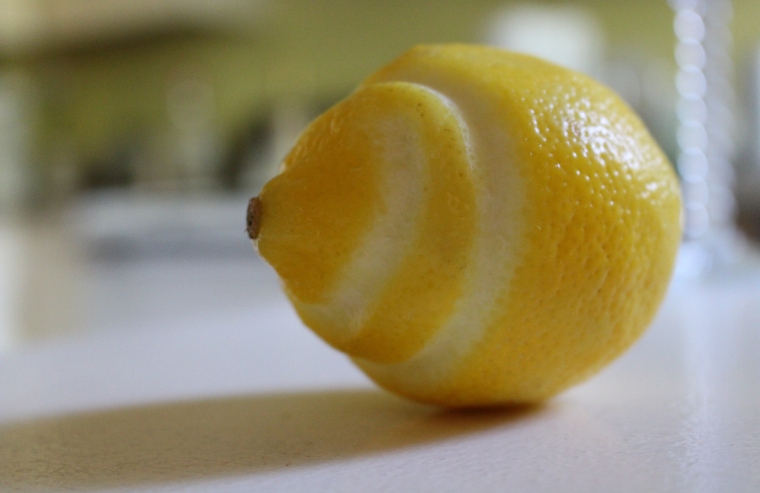 The latter actually works better, especially when you add a few drops of orange bitters into the mix, as I am wont to do. Everything's better with bitters.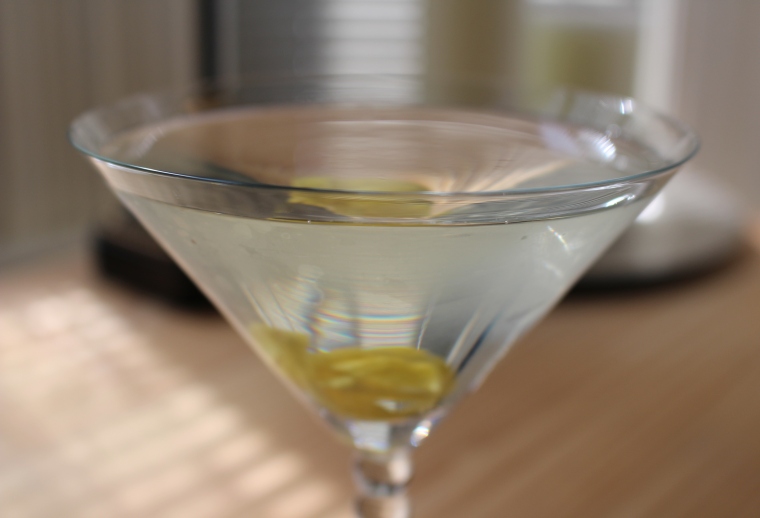 This is a clean, elegant, sophisticated drink – not for the faint of heart, as there is no silly non-alcoholic filler or fruit juice. The gin and vodka pack a potent one-two punch, but you'd be surprised how much edge a twist can take off.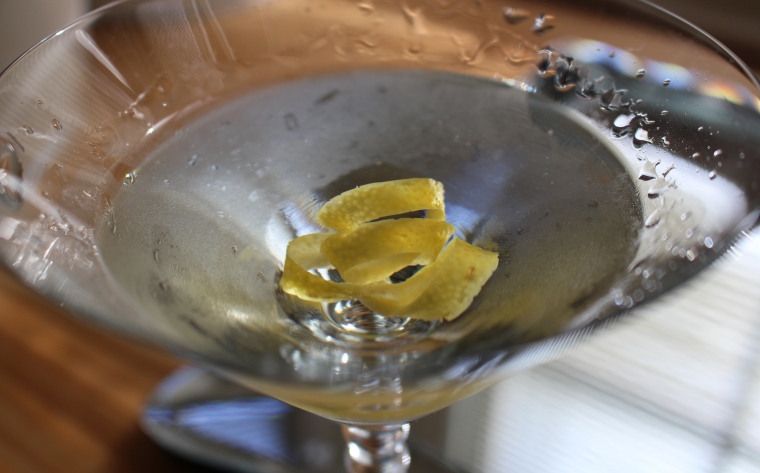 In this pocket of time when we've passed the moment for a gin and tonic, but haven't quite reached the point of a negroni, the vesper is the perfect antidote for whatever ails you.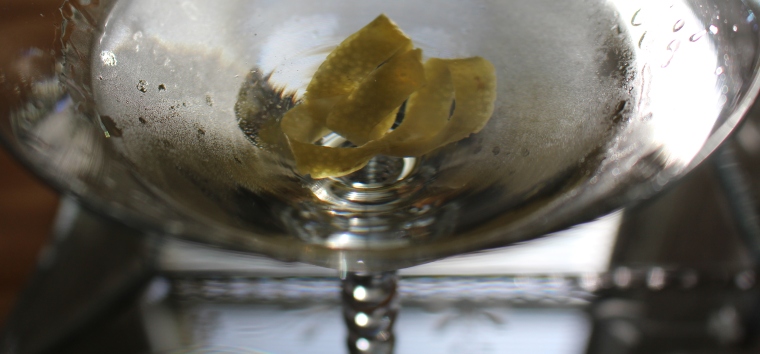 Back to Blog