By the time this is posted, the surprise will already have been revealed. For a pre-Mother's Day treat, I got my Mom tickets to see 'The Bridges of Madison County' while we're in New York – a bit of heterosexual love thrown in amid the midst of so much gayness. We are catching it just in time, as 'Bridges' is already set to close on May 18. It seems a shame, as many have indicated that it is one of Jason Robert Brown's strongest works, and some of the most gorgeous music on Broadway at the moment.
This same thing happened when we tried to do a Broadway trip in January many years ago, only then it didn't end quite as well. I'd gotten really good seats to 'Side Show' and 'Triumph of Love' (second and third row respectively!) and a few weeks before we were set to attend, they announced the closing of both shows. While heartbreaking, it was nothing compared to finding out that 'Sunset Boulevard' was closing a month before the performance for which I had front-row tickets (I don't care if I had seen it three times by that point.)
This time around, it seems our luck has changed, as we'll be able to see 'Bridges' before it shutters. It also packs this weekend with three theatrical experiences – a first since our Broadway tradition began way back in 1997. That's a lot of drama for a couple of days, but as long as it stays on the stage we'll be fine.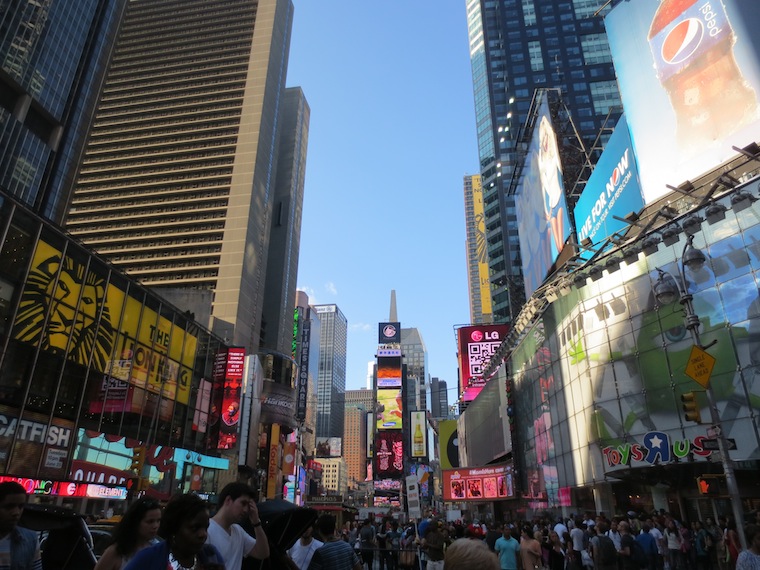 Back to Blog