It is my second favorite time of the year to be in Boston (after spring, of course). Fall carries its enchantment on a brilliantly-colored sleeve of leaves, sprinkling smoke-tinged coziness and seasonal delights along gourd-lined streets. At the start of the weekend, and the beginning of the leaf fall, I walk the roads with the sun at my back. There is just the slightest chill in the air, but it's not sharp enough to bite. In other words, this is fine weather for any season.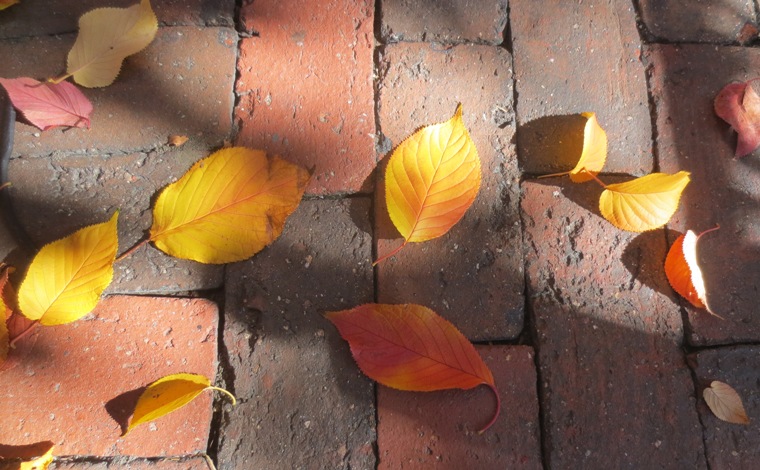 I'm in transit, and Boston is just a convenient one-night stop-over before journeying to my friend JoAnn's Fall Gathering. Usually, it is the destination in its own right, and I feel a tinge of regret in not being able to stay longer. No matter, there will be other weekends for that. A part of my heart is always here anyway.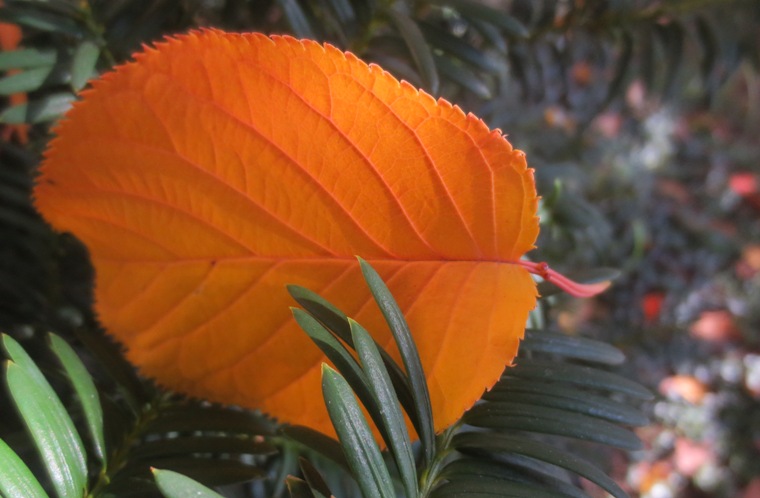 As the leaves fall, I'm reminded of old romances. It was my customary practice to fall in love at this time of the year. Not intentionally, it just so happened that a few of my doomed love affairs began in the fall. A telling thing, perhaps, given how they all panned out. (I met Andy at the height of summer.)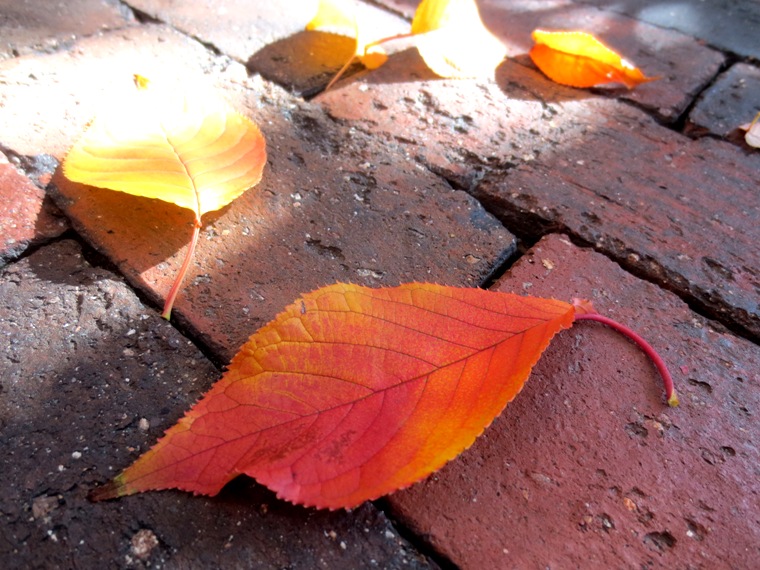 Once, I saved a few leaves from the fall in which I met someone I used to love. I pressed them into a thick book, and when they were dry and flat I framed them in glass, in a hanging group of three, and presented them to the man who was not meant to last. I wanted him to remember that fall.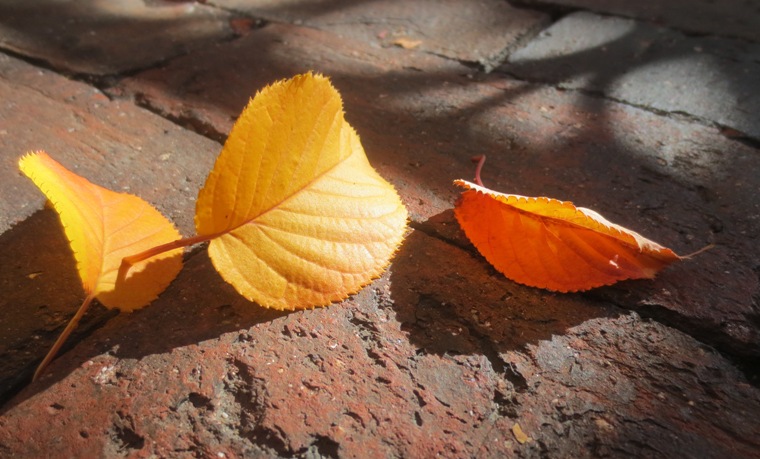 Back to Blog