One doesn't think of fine dining in destinations established with other priorities in mind, particularly museums, but Bravo at the Museum of Fine Arts in Boston has been serving culinary excellence for a number of years. Ensconced in a corner oasis of the second floor, it functions as a jewel of elevated dining, a respite in the midst of all the art and beauty for those moments when you may want more than cafeteria trays and crowds. A comfy bar, and refined yet cozy banquettes in the seating area, provide rest for feet tired of standing. It's a gorgeous space befitting a museum, and the food itself is its own work of art.
On my last visit, timed just as it opened on a busy Saturday afternoon in the aftermath of a snowstorm, the tomato bisque with a side of grilled cheese goodness was the only way to go. Creamy yet light, and topped with a decadent drizzle of basil oil, it arrived looking like some gorgeously-rendered abstract painting, all fanciful swirls and tiny bubbles bursting with flavor. The basil oil was the magical part of the bowl, lending a tangy note of elegance that makes it into something more than just a comfort food. The grilled cheese triangles are sharp enough to get noticed, made delicate by proportion and size. Despite such diminutive stature, they pack a punch of their own (but a couple more would not have been unappreciated).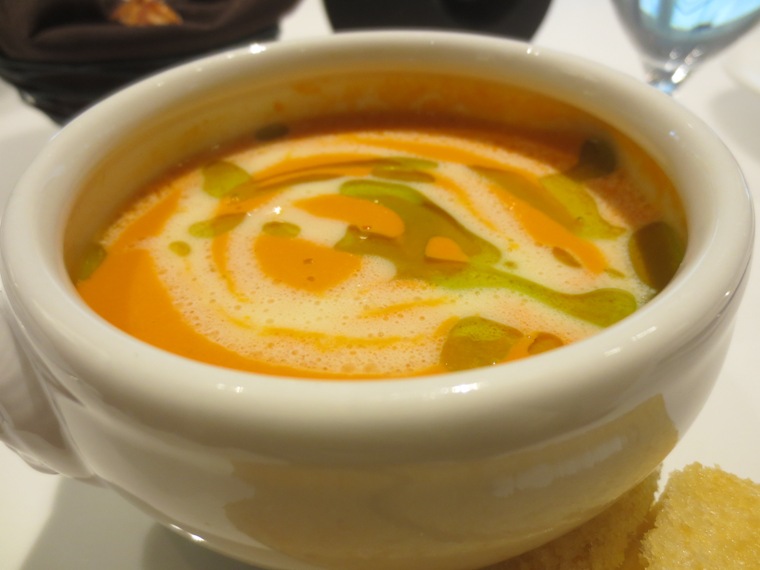 For the main lunch dish on such a snowy day, I kept with the tried and comfortable, choosing an ample omelet that filled half a plate, accompanied by home fries and a toasted English muffin. Filled with the freshness of tomatoes and spinach, and exquisitely offset by the rich threads of cheese (to continue the comfort-food theme) the omelet was a balanced work of unpretentious brilliance.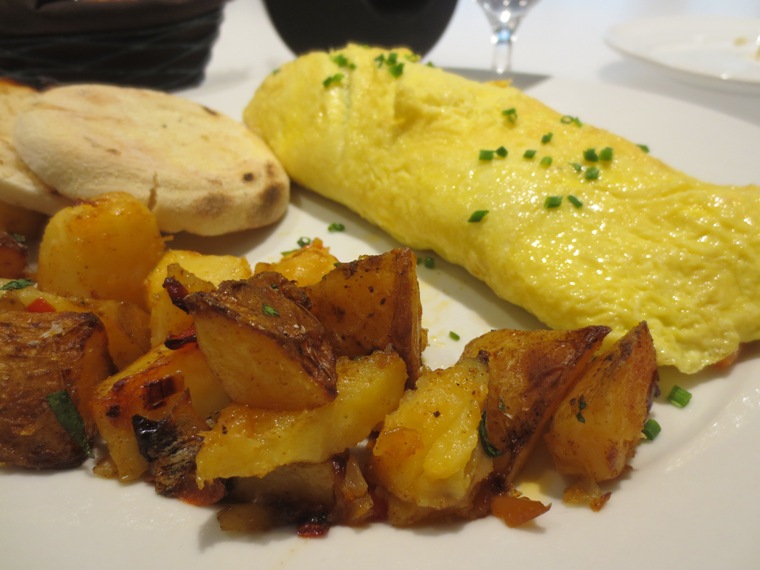 Back to Blog