I returned to the condo to pick Andy up, and check on the progress of the peony, and by the time we were ready to head out for the annual Cleaning of the Rings, the rain had lifted a little more. It's been our tradition at this time of the year to have our wedding rings cleaned at the establishment where we purchased them: Shreve, Crump & Low. (It also affords Andy a peek at some dream time pieces that start at about the price of a Boston bathroom renovation.)
Our umbrellas went up and down a couple of times, as the day was still undecided as to what it was going to do. Our shoes were ill-equipped for such dampness, but we soldiered through, and soon we were back in the lobby of the Taj Hotel, where we spent our wedding weekend seven years ago.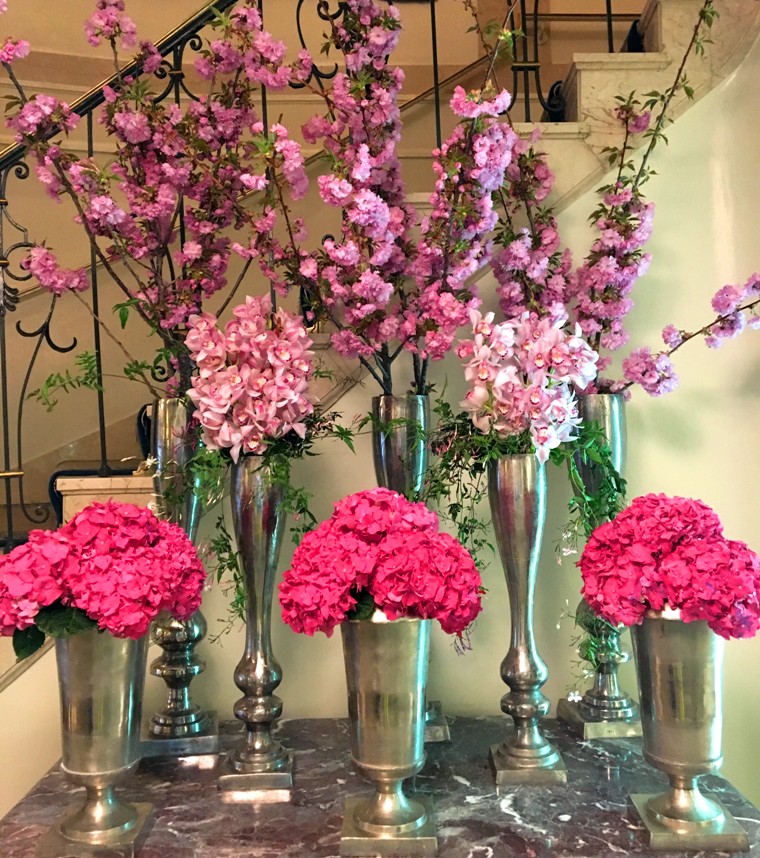 Whenever I'm in the area, I'll poke my head into the Taj, and when Andy is around he'll do the same. On this morning, it was very pink, but missing the peonies that so splendidly filled the lobby on the original weekend. It was still pretty enough, with loads of cherry blossoms and vibrant hydrangeas to make up for the peonies' late start.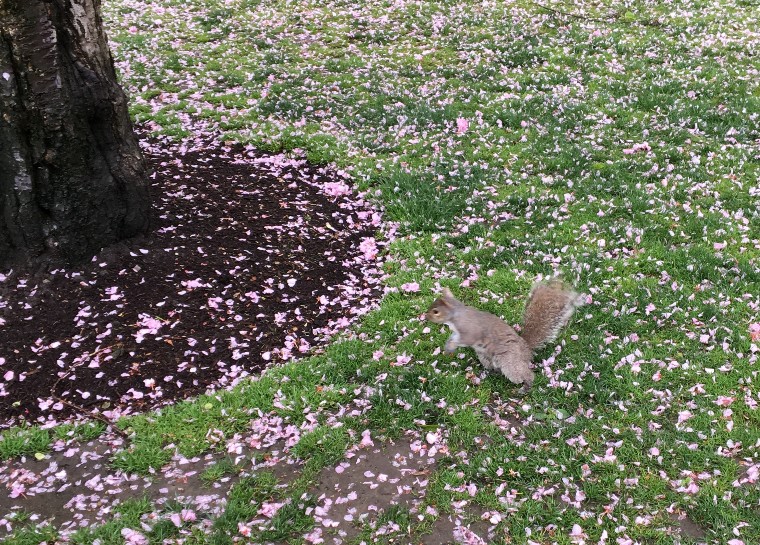 We crossed the street into the Boston Public Garden, and were promptly greeted by one of our wild friends there. He seemed especially keen on cozying up to Andy, who indulged in some chit-chat and Instagram photos.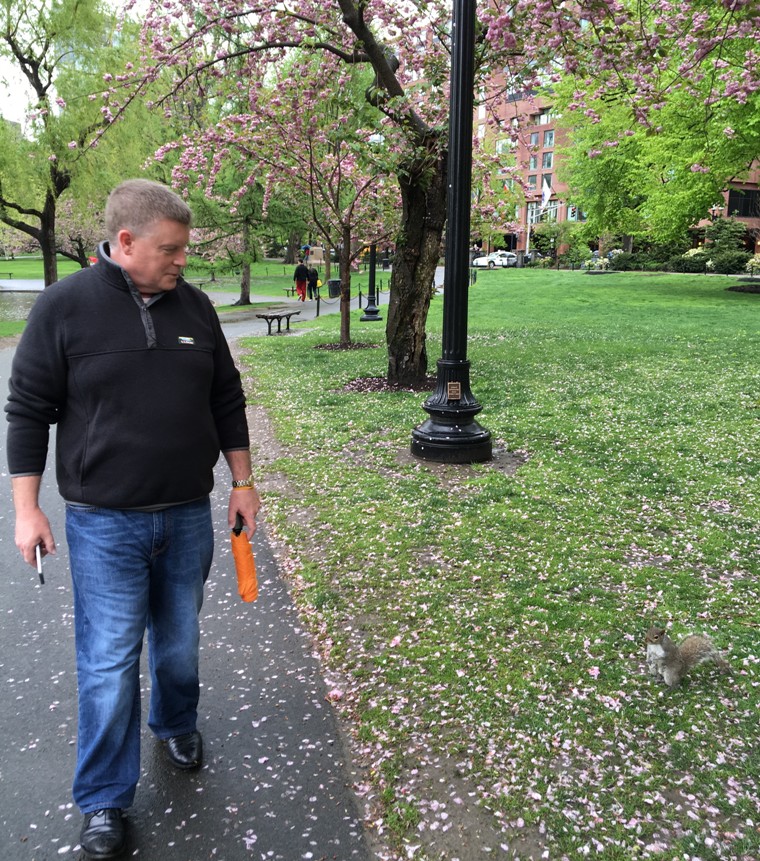 Strolling through the garden, we approached the footbridge, near the spot where the swan boats anchored. We ducked into the little shelter there and waited out another wave of rain. A swan approached from across the pond…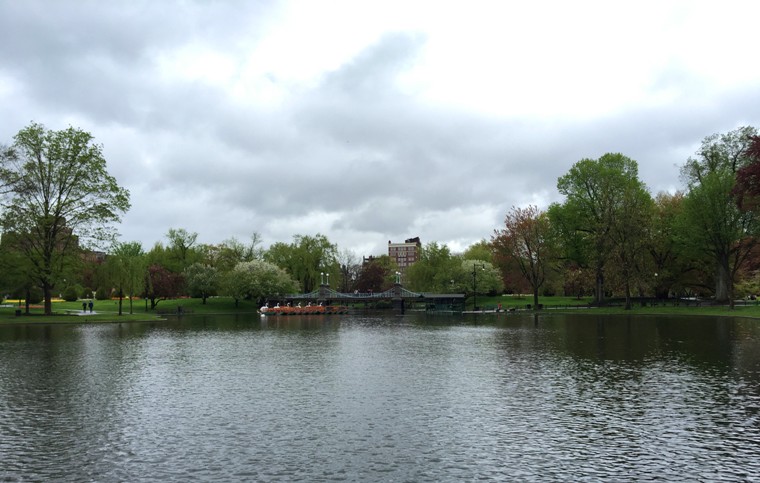 Back to Blog