Outside the window, Braddock Park, and the city of Boston, began to transform. This was a sticky snow, a wet snow that clung to all surfaces, but instead of acting as a treacherous, tenacious parasite intent on bringing its victim down, it stayed light, and the trees were able to hold up its weight as the evening went on. I watched from my warm perch as the street took on the enchantment I've only partially captured here. You can't hear the stillness of the snow, the hush that a snowstorm casts over the city. You can't smell the scent of snow in the air, almost metallic, like some sort of atmospheric trick the elements play on the nose.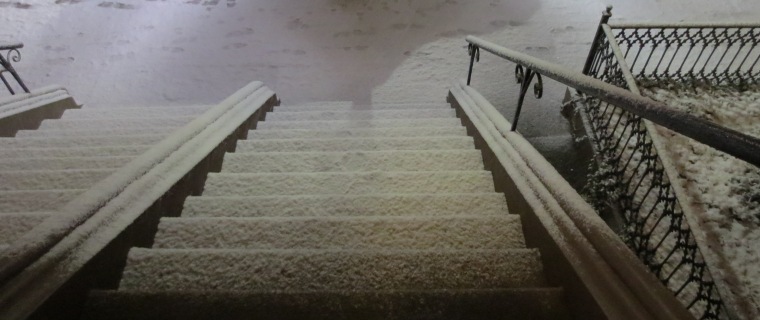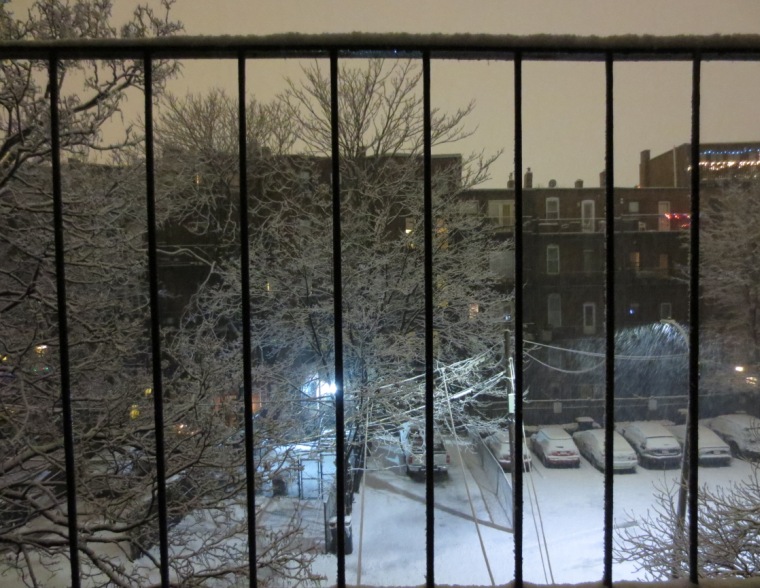 Alone, with the light of a flickering candle behind me, there is no other place I'd rather be than right here, in the midst of the first big snowstorm of the season. It is a comfort to be so stranded and unreachable.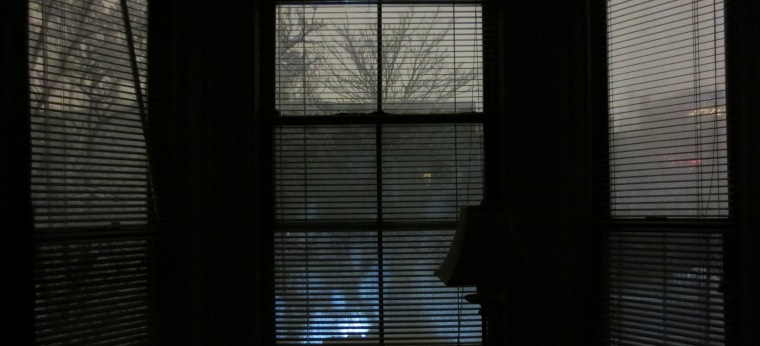 I walk from window to window, straining to see more of the outside world, twisting my head to take in every angle. The city in the snow doesn't last that long, and the wind will be along soon enough to ruin its pristine blanket. It's only a question of when. For now, I sip at some tea, cozily ensconced in the warmth of the dim room.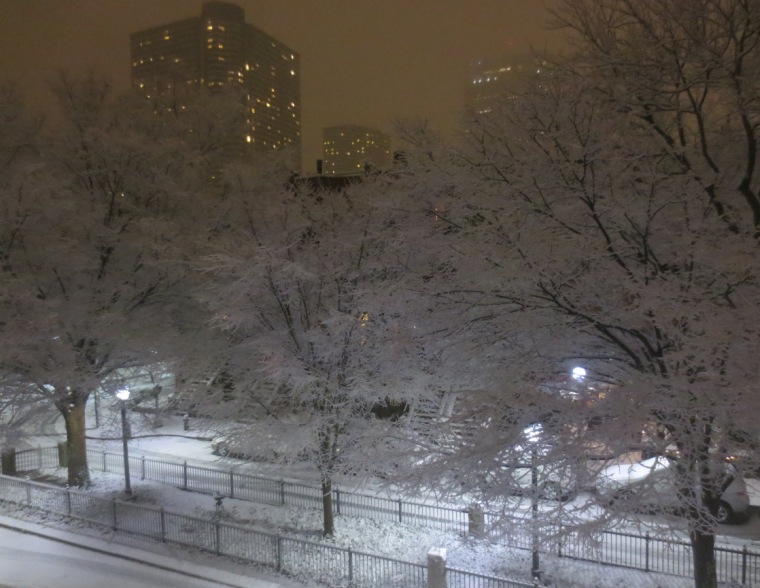 Back to Blog