Sadly, with his recent case of painful gout, my Dad couldn't make it to Ogunquit on this trip. Mom made the journey though, and was our companion (and dinner ticket) for all the Autumn splendor. Dad was here in spirit – in the corned beef hash at breakfast, the duck at dinner, and the sparkling water of Perkins Cove. Gram was here too, not just in the open resting place of the ocean, but in the appearance of a Boston terrier and a long-haired dachshund. No matter where I end up, Ogunquit will always be filled with memories of ghosts living and dead, and will forever offer comfort in that realm.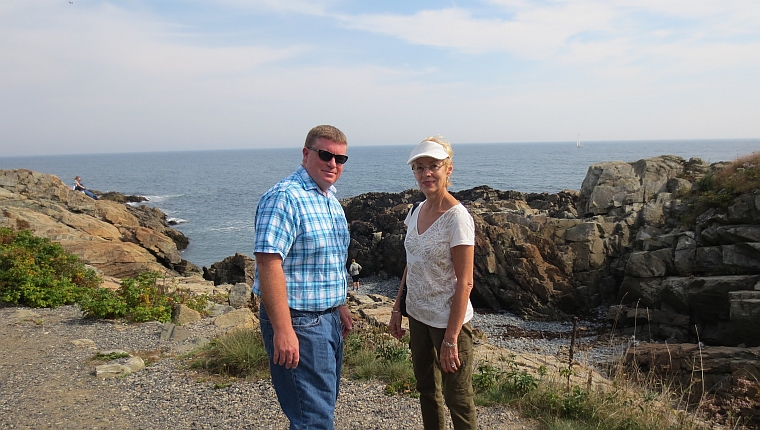 Andy collected some sand from the beach to bring back his Mother's gravesite, thereby connecting her to this special place as well. We all feel completely at home at only a few places in the world ~ this is one of them for me. Boston is another. Upstate New York, where I was born and raised, strangely holds a distant third. I don't know why it should be so, but sometimes we don't choose these things – they're chosen for us. I've never tried to fight that, never tried to force things differently. I've just accepted that this is how it's meant to work out. The only time people have problems is when they fight the universe.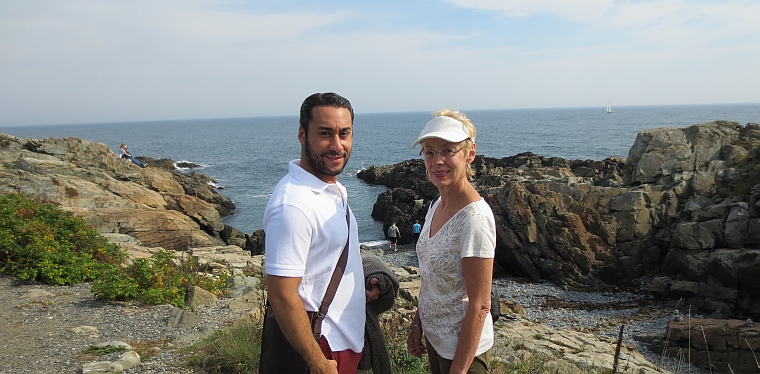 On this trip we had the privilege of having lunch with two friends we met last time we were in town – Eric and Lonnie. They were kind enough to include my Mom as well, and we met up at MC Perkins after our leisurely stroll along the Marginal Way. There are some people whom you feel you've known far longer than you have, those who instantly insinuate themselves into the fabric of friendship as if they've been there all along ~ the friends who become extended family when you're away from home. Eric and Lonnie are certainly those friends.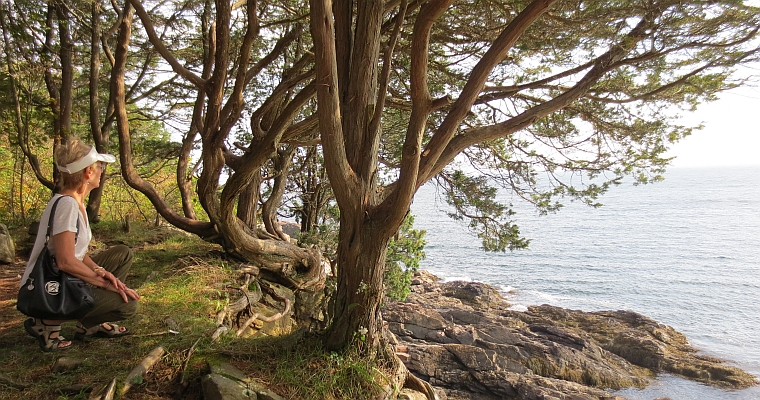 We enjoyed a delicious and gregarious lunch, and can't wait to return the favor when we come back next Spring. The more time we spend in Ogunquit, the more wonderful people we meet. It makes visiting a joy, and leaving such a sorrow.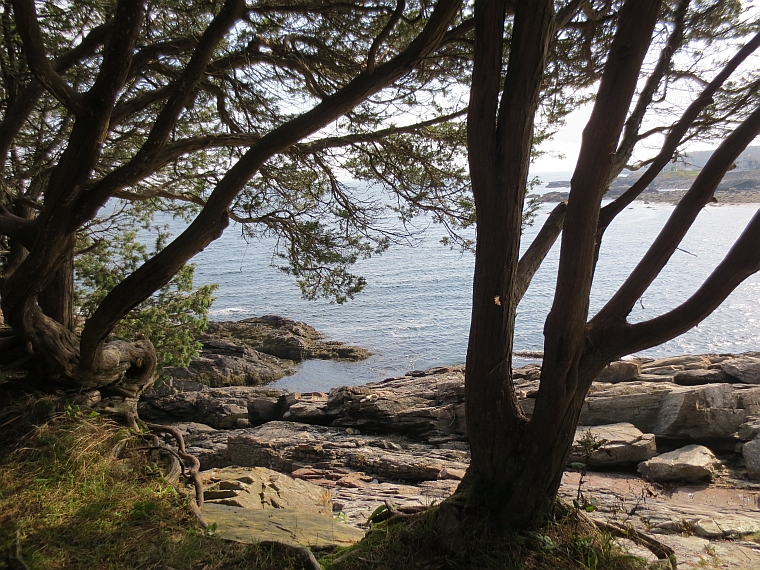 Back to Blog