I'm gonna make a change for once in my life
It's gonna feel real good, gonna make a difference, gonna make it right
As I turned up the collar on my favorite winter coat, this wind is blowing my mind
I see the kids in the street with not enough to eat,
Who am I to be blind, pretending not to see their needs?
A good song will withstand any number of renditions – a great one can become something so much more when given a treatment like this. Listen to Michael Henry and Justin Robinett lift Michael's Jackson's classic 'Man in the Mirror' to an even higher plane. Minus production pyrotechnics, special effects, or fancy costumes or choreography, these gentlemen sell the song from a simpler place of musical purity, from the very origin of its message. 
This song reminds me of the very end of winter and the start of spring – in other words, this very time of the year, when dirty snow and roads are just giving way to cleansing rains and warmer days.
I'm starting with the man in the mirror
I'm asking him to change his ways
And no message could have been any clearer
If you want to make the world a better place
Take a look at yourself and make a change.
Back in 1988, I wasn't anywhere close to becoming a man – some days I still wonder – but I took this song's message to heart. Granted, it was at key and selective moments, and it would take years before any real sense of love for my fellow human beings was born, and some days it's still difficult to access that. You see, you have to start with yourself first, and that's always been the hardest part.
I've been a victim of a selfish kind of love
It's time that I realized
That there are some with no home, not a nickel to loan
Could it be really me pretending that they're not all alone?
A willow deeply scarred
Somebody's broken heart
And a washed out dream…
They follow the path of the wind you see
Cause they've got no place to be that's why I'm starting with me.
At the end of every winter, when I was typically at my darkest, mood-wise, I would revisit this song, trying to remember what was really important, trying to do something that mattered, something that was bigger than my small self. As the years passed, it grew in resonance, as I grew up. In ways, I would need to become more selfish before I learned what it was to be generous, I'd have to become mean and cruel before I could become kind. Throughout it all, though, this song put me back on track whenever I stopped to truly listen to it.
Set-backs came at regular intervals, as they do in anyone's life, and there were moments when I was battered, bruised, and not believed. That was difficult to accept. And when you live as bluntly and honestly as I do, you tend to get a reputation for being cutting and cruel when it's not always warranted. It's hard to pull yourself out of that pigeonhole – well, that's not accurate – it's hard for others not to see you in that pigeonhole – I never had a problem moving on to a better place. Others usually had a problem seeing me move on, because it was easier for them to keep me trapped like that, to believe that I could not be capable of growth or compassion or even love.
I'm starting with the man in the mirror
I'm asking him to change his ways
And no message could have been any clearer
If you want to make the world a better place
Take a look at yourself and make a change.
There's no way I'm anywhere near finishing this work. I'm not even close to being the good person I most wish I could be – that kind and caring and generous and non-judgmental guy that on my best days I only barely approach. But slowly, I'm getting closer. And on the day that I get there, I am certain that I'll still not be satisfied, which is as it should be. Several words appear as goals now:
Grace. Serenity. Transcendence. Freedom.
I need not mention Truth, for that has always been on my side, an integral part of my world, as problematic as it might be for some to handle. I need not mention Loyalty either.
You can say a great many things about me – many unflattering and unkind things that may be accurate – but you cannot claim the least bit of a lack of self-awareness. I am the most honest, the most harsh, and the most glaringly unforgiving with myself. You can never be as honest with me as I have been with myself. That's not self-delusional, and it's not self-denial. I know the man in the mirror. I know he has to change. And I know he can.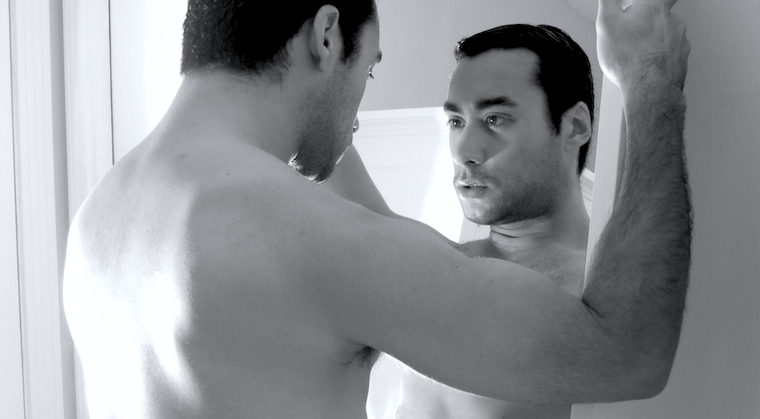 Back to Blog