What is reading, in the last analysis, but an interchange of thought between writer and reader? If the book enters the reader's mind just as it left the writer's — without any of the additions and modifications inevitably produced by contact with a new body of thought — it has been read to no purpose. – Edith Wharton
Before reaching The Mount, Edith Wharton's Estate and Garden (where we spent my birthday this year – details coming in the next post), visitors must pass through a length of forested trails, paths leading down a gently sloping incline to the formal grounds. Midway along this journey was this small writing hut. Pieces of white paper were hanging on the open-slatted walls, fluttering in the breeze. A pile of more paper and a few pencils were scattered on a table in the middle of the tiny room, waiting for more messages to be written.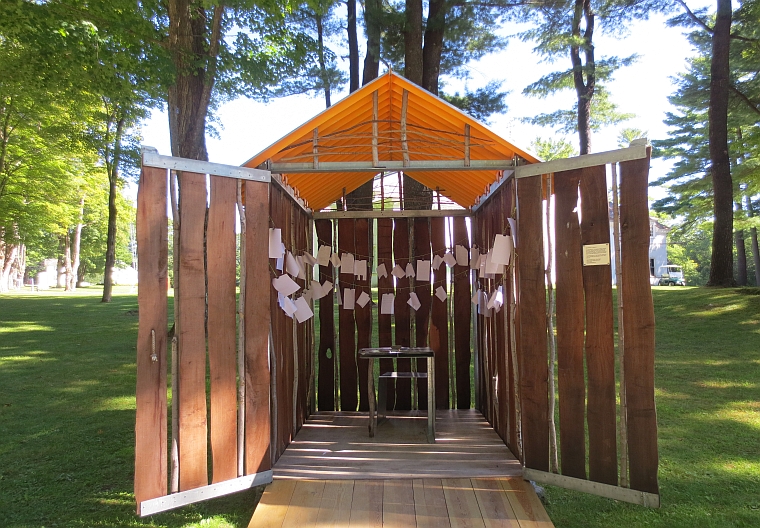 Poems, letters, phrases, and signatures slowly oscillated on their clips and strings. I read a few, and while I know it's why they – and we – are here, it still feels intensely personal, as if I'm somehow invading someone's private thoughts. For that reason, I do not write anything down.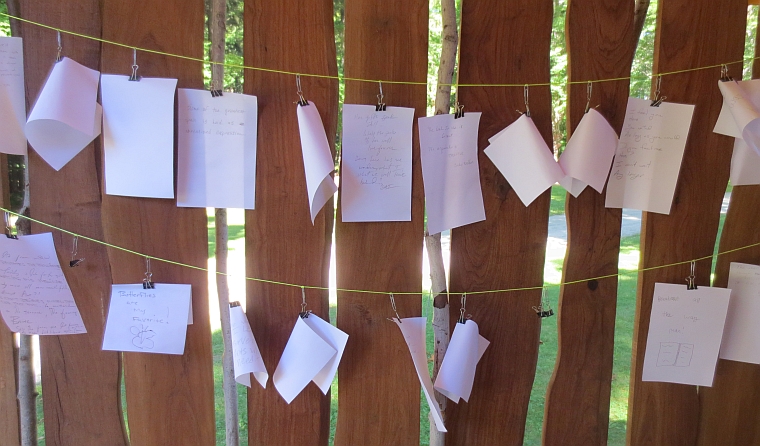 I find one that especially touches me. It is anonymous, just a few scribbled words, and maybe it means something and maybe it's just an artful poem. The pain, though, is palpable. The sense of loss – of missing something, of waiting fruitlessly in vain – is swaying in the wind. There is danger in such desire, and danger in that desperation, but here, in the dappled sunlight, filtered by trees and wood, the danger is removed. It is, more than anything, a sense of peaceful resignation that pervades the space. That is what the rawest writing can do.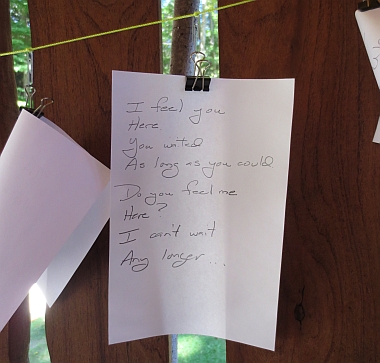 I feel you
Here
You waited
As long as you could
Do you feel me
Here?
I can't wait
Any longer…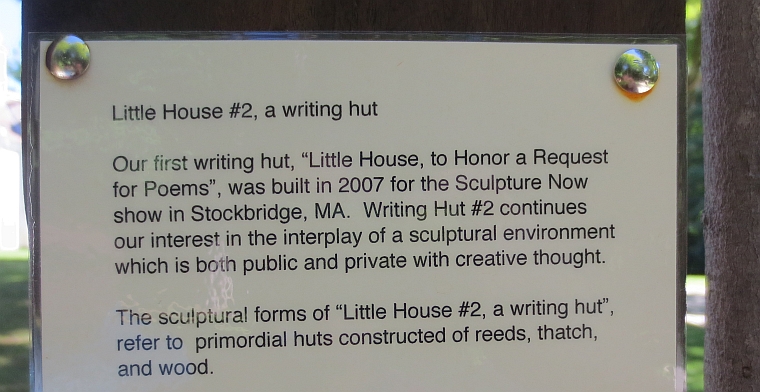 Our time in the writing hut is done.
A ghostly robe beckons us on to The Mount.
The forest feels haunted.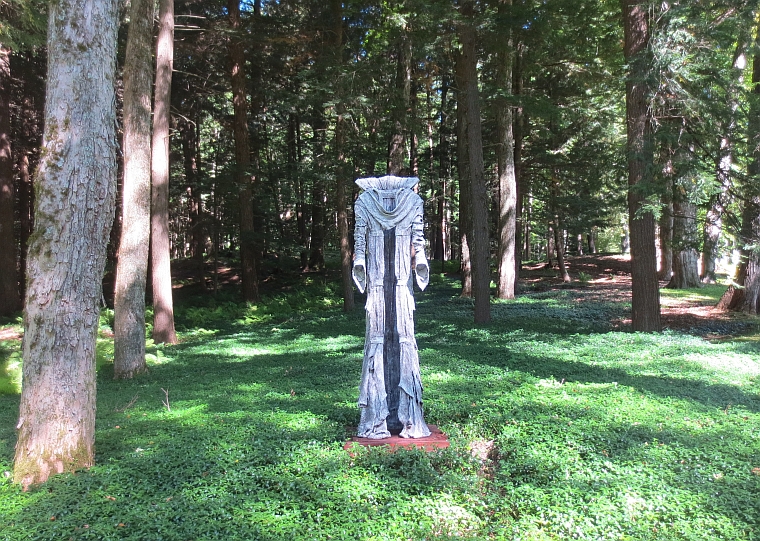 There is one friend in the life of each of us who seems not a separate person, however dear and beloved, but an expansion, an interpretation, of one's self, the very meaning of one's soul. – Edith Wharton
Back to Blog