While I promised no more progress pics until the kitchen was complete, it was so exciting to see the implementation of the granite countertops that I'm posting these previews to show some of the details of the stone. To be honest, I was never a big fan of granite. It seemed so ubiquitous in kitchens, and much of it was rather uninspiring and underwhelming, not to mention monotonous and boring. However, upon viewing some samples in various showrooms, I saw that certain granite pieces were rich with variation and movement, marble-like in flow, and as unique as any more obscure stone (and certainly far more durable).
Once we decided on a cherry for the cabinets, I also liked the natural feel of granite next to the wood, as opposed to the man-made composites that came with a much cheaper price tag. It was a splurge that was worth it, and the endless variations will provide us with years of interesting study. I especially like the deep black vein that protrudes from the corner of the sink – we asked for that portion especially. Some people try to avoid such inconsistencies, but I think they make the piece unique.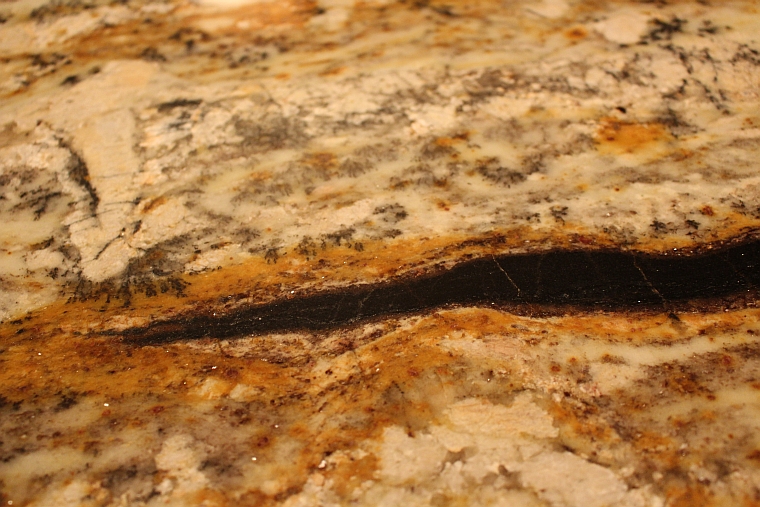 Next week the back-splash is scheduled to be laid, along with the under-cabinet lighting, and then… well, then we will be finished. But I'm definitely cooking before that, because by the time this gets posted, we'll have a working sink and dishwasher, and I'm planning a special meal for our first official working-kitchen weekend.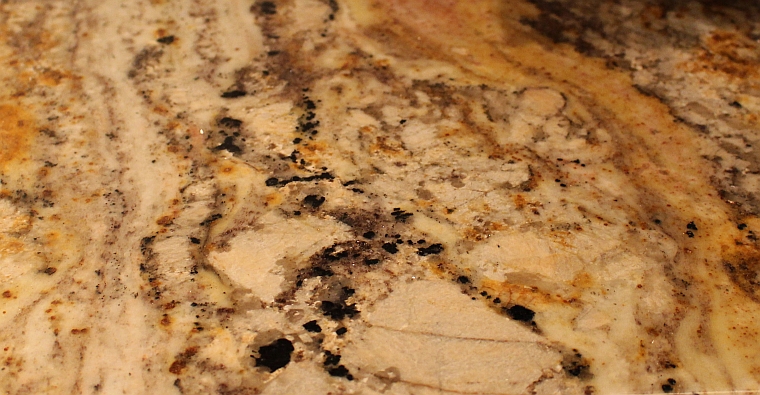 Back to Blog