It should come as no surprise that I like color – bold, vivid, vibrant, strong, super-saturated color – but there are moments when something softer can make just as powerful an impression. Such is the case with the color-palette on hand in this post. A creamy white and a buttery yellow combine as tulips and daisies meet the bloom of a narcissus. If Mother Nature puts the combination together in one flower, it's got to be fool-proof.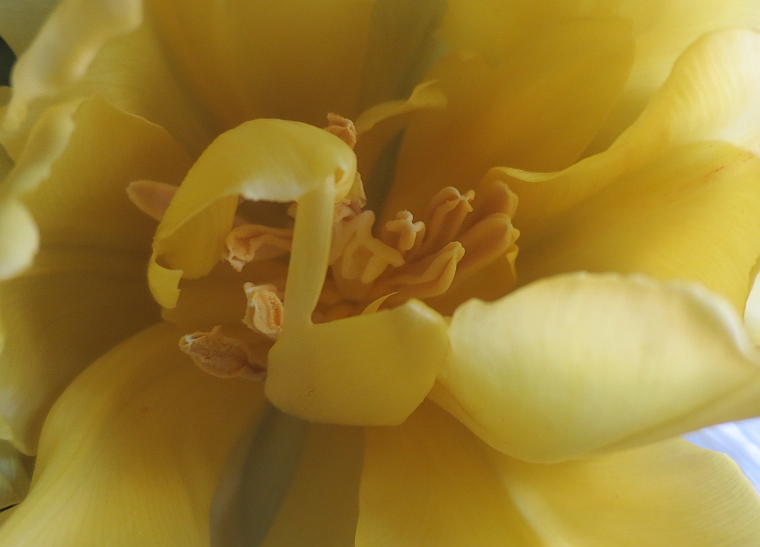 Over the years, my penchant for bold shades in bouquets has softened and, I'd like to think, matured. There's a certain elegance in a more muted scheme of hues, something more dignified in a subtle gradation of shades rather than a blaring juxtaposition of battling tints.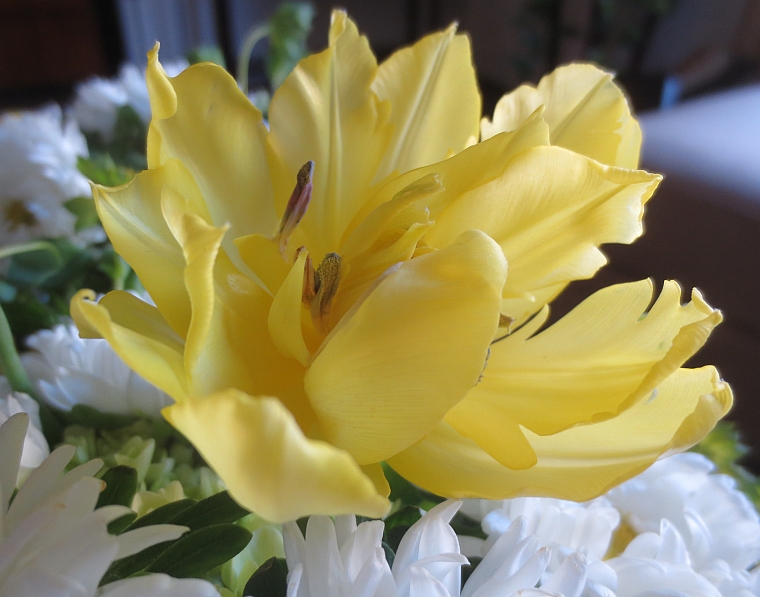 This sort of subtlety allows for closer examination of other attributes, such as the architectural grandeur of a parrot tulip, or the ruffled corona of a trumpet daffodil. Such delicacies might otherwise be lost in a sea of bold, competing colors.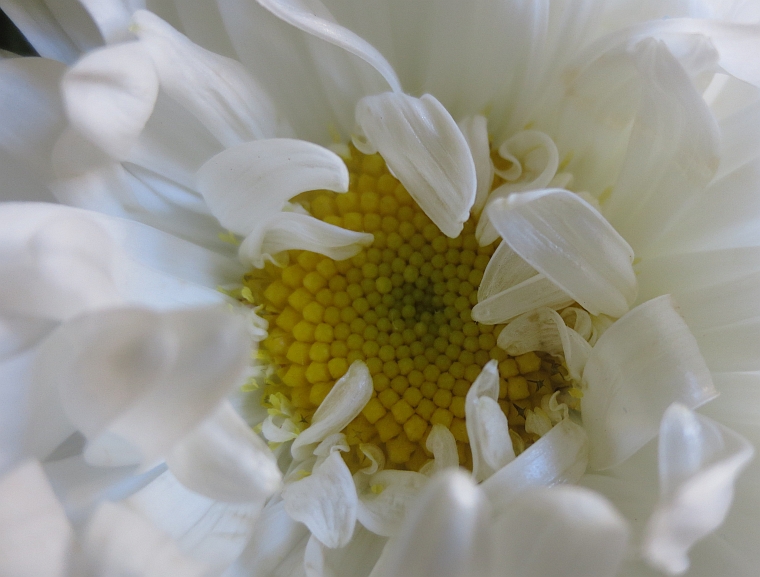 There will be time enough for summer to bring out the battalion of bright hues. For now, the softer shades of spring are invited to hang on for a little while longer.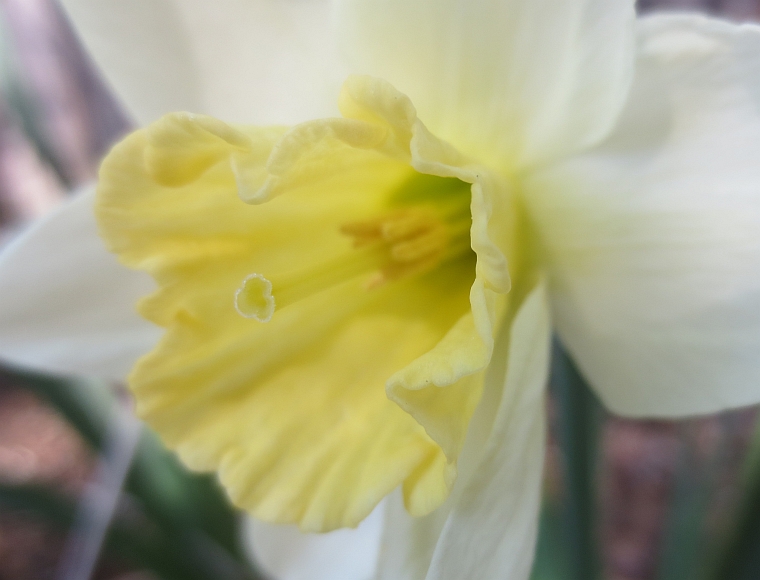 Back to Blog