The interface of a background of black and a background of white cuts the dressing gown down the middle. An absurd impulse purchase while on the way back to the Boston condo, it was really a long dress, but with its button-up style could easily pass as a dressing gown. I couldn't resist its playful pattern and striking color composition. Somewhere between Iris Apfel and Diana Vreeland, and there's no space I'd rather occupy. It needs some big-ass costume jewelry and then it will be completely ready for its close-up.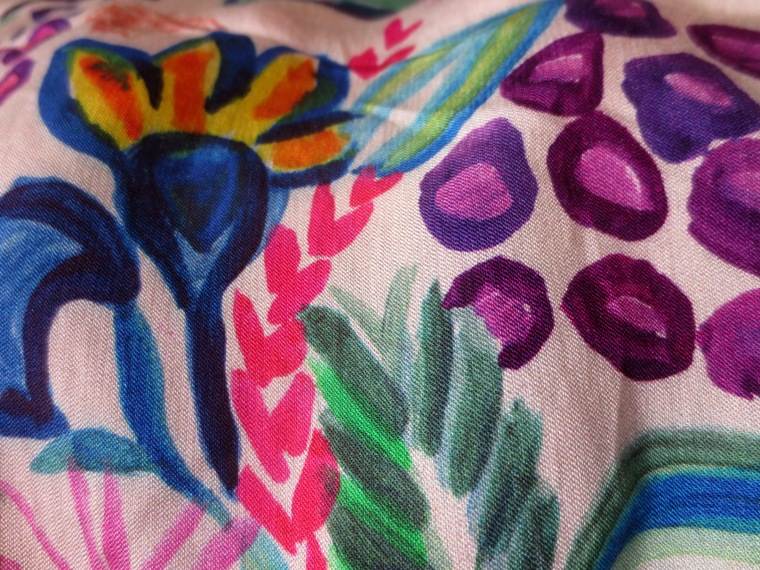 Impulse buy or not, it's been on my bed taking up space but making me smile whenever my eye finds it. Even if it never touches my body (and of course it already has) it would have been worth it. Happiness for some is a baseball game or pint of beer. For others it's a stroll in the garden or a ride in an antique car. For me, it's a colorful dressing gown laid out on the bed, ready for preparation and anticipation of some special evening. Or some average evening. Any evening will do when you have a gown like this.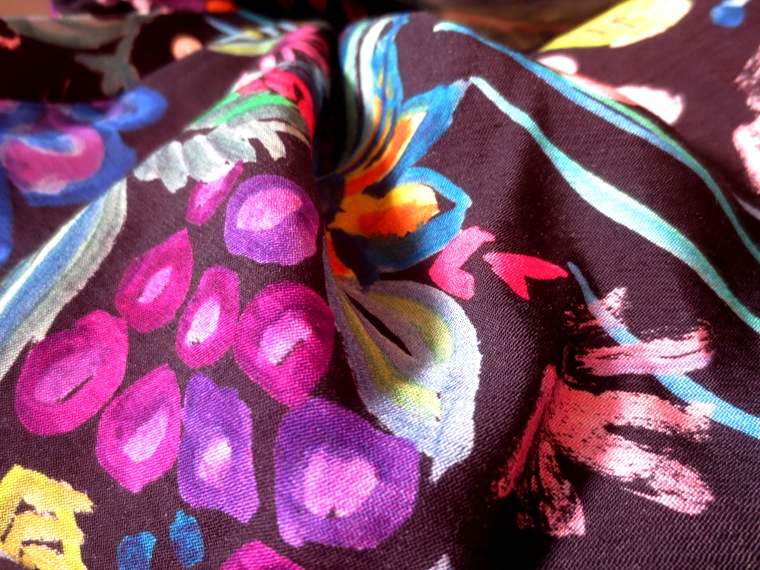 A hostess is a dowager for a night.
The ensemble sets the tone.
There is a wink inherent in this one.
If you laugh at yourself, the world laughs with you.
If you don't, it laughs at you.
And we have no shame in our game here.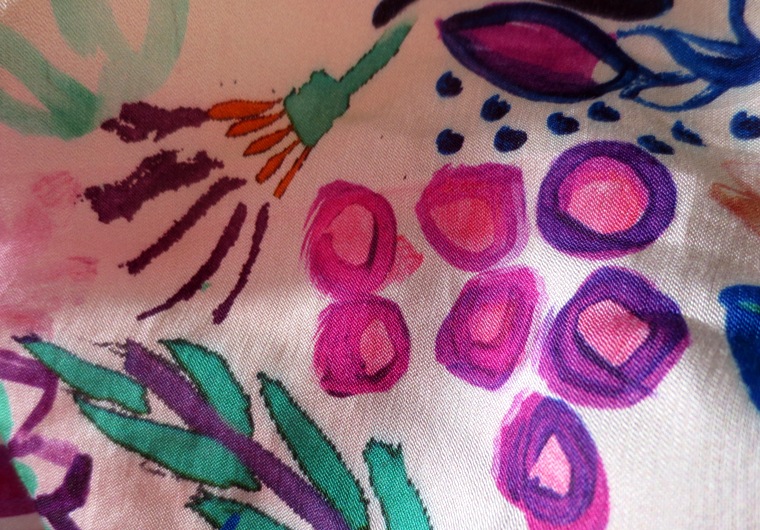 Back to Blog