My father-in-law passed away early on the morning of June 14. He will be buried on what would have been his 91st birthday, and there's a beautiful bit of poetry in that. A small glimmer of hope and celebration in this ultimate rebirth, and I hope there's a sliver of healing in the midst of such profound sadness.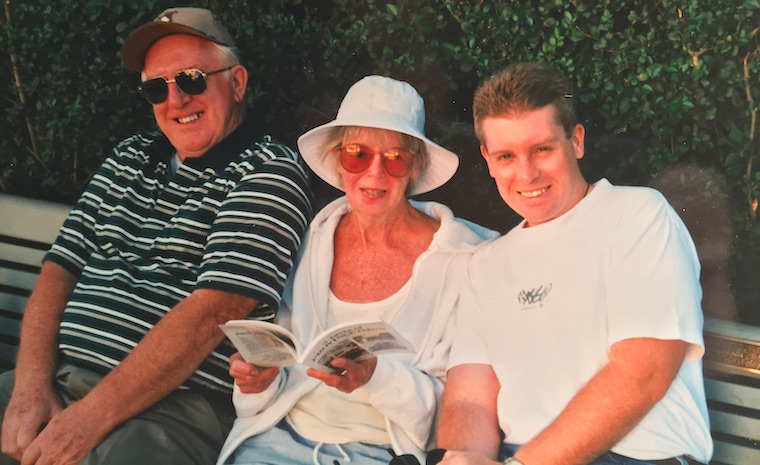 He had always been kind to me, no matter what was going on in the world, and that meant more than I could ever fully express. Andy used to take him to see the car shows at the Saratoga Automobile Museum. On those mornings I would gratefully step aside while father and son spent the day together. One year they brought back a photo of a ridiculous Country Squire station wagon – and told me that the monstrously wood-paneled beast was ours. I didn't believe it until it arrived a few days later. (Despite my pleas for burglary, it still resides in our side-yard.)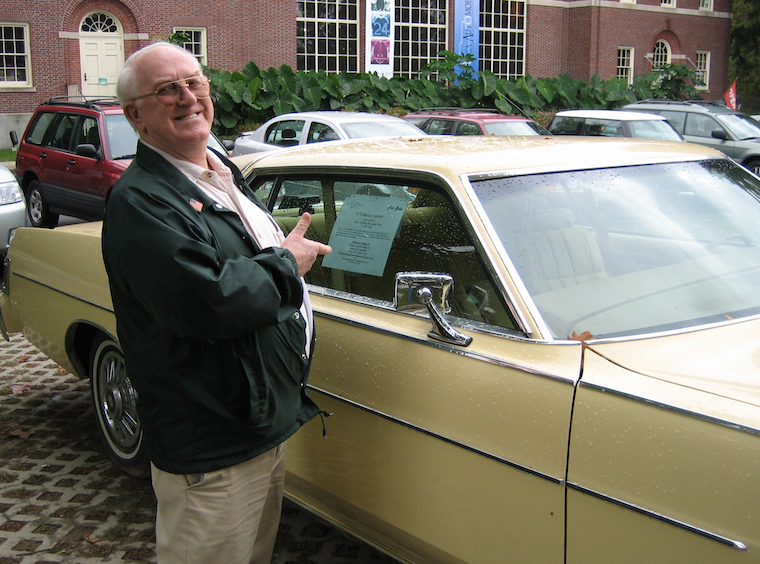 The following year, they attended another show, and when they came back they had a photo of Andy's father pointing to another car, as if Andy was getting a bride for his Frankenstein. I was mustering every ounce of self-control to not lose my shit in front of his Dad when he said that he got me. Every time they went to a car show thereafter, Tom would pose with a crazy car and Andy would send the pic to me. Once I got his sense of humor, and he had a wonderful one, I felt like we bonded.
He got along swimmingly with my own father, and at gatherings at our home they would often sit together and talk. There was lots of laughter between them, right until the last days, and I know that my Dad will miss his friend.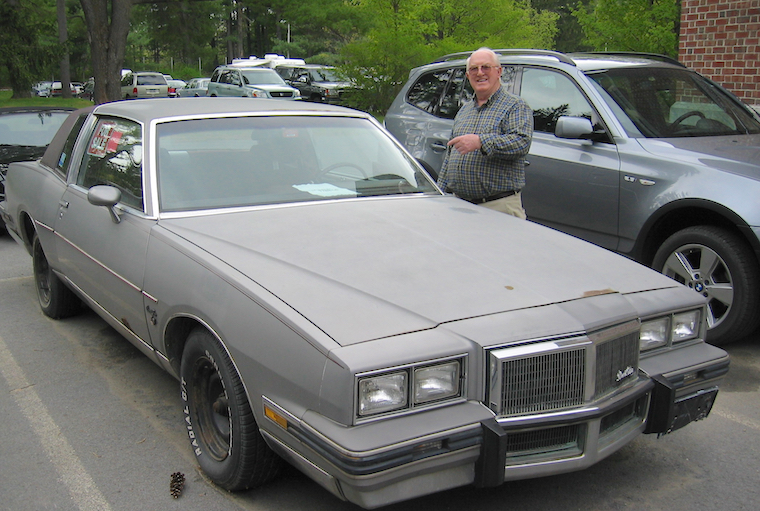 He remembered me every Christmas and birthday, and he treated me as well as he treated his own children. He didn't have to say anything to make me chuckle. It was a roll of his eyes, or a hysterically incredulous 'are you crazy?' look that could elicit a howl of laughter. He was sly in his digs, and witty when he wanted to be. There was a thoughtfulness in the way he spoke, and in the way he interacted with people. By the time he reached 90, he took it all with a grain of salt, but even in his last days there were glimmers of the hard-working man who brought my husband into the world.
On his last night, his father showed Andy a glimpse of who he had been. He mustered the energy to pull his Boston Red Sox cap onto his head. He tugged on the bill a bit, as if he was about to throw a pitch, and let a quick smile cross his face. He was ready for a new inning.
We will miss you, Dad.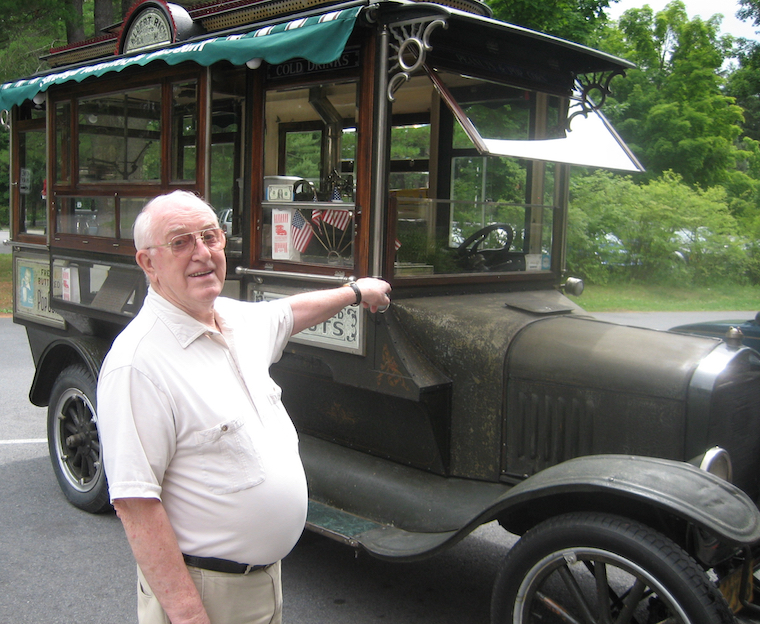 Back to Blog