Inspired by the traditional flavors of a tom yam soup, our quick Thai-themed weekend begins with the following cocktail. Preciously christened the 'Siam Sunray', this one requires a couple weeks of forethought and planning to properly infuse the vodka with the spices (and order any Kaffir lime leaves online if you can't find them in the local Asian market). Believe it or not, this is my first-ever vodka infusion experiment. I added a few stalks of lemon grass, a red chili pepper, a few slices of fresh ginger, some coriander and two Kaffir lime leaves for this one, and it's been stewing like that for over a week. Instead of buying a coconut liqueur for this one drink, I'm planning on using a coconut rum already on hand. Bonus for those who like to get a little tipsy!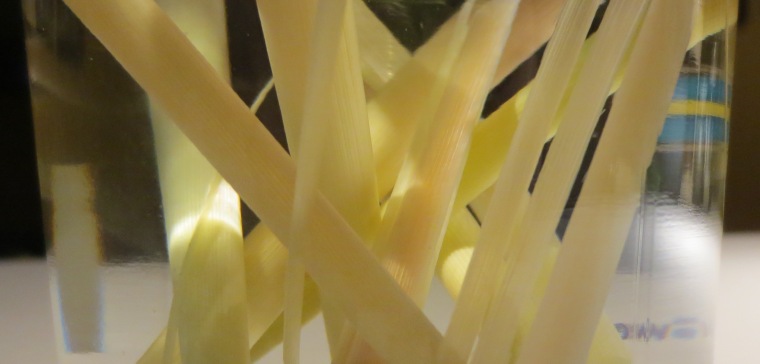 Siam Sunray 
2 parts Smirnoff vodka (infused with Kaffir lime leaf, ginger, lemon grass, coriander, and chili)

1 part coconut liqueur

½ part fresh lime juice

3 parts lemon lime soda
Infuse vodka for at least a week with ingredients.
Combine and serve over ice in a tall glass and garnish with a chilli and Kaffir lime leaf.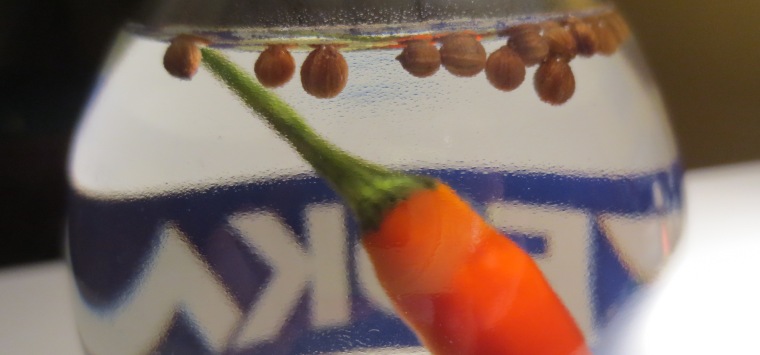 If I'm feeling ambitious, I may try my hand at making Pad Thai – if not we'll pick some up at a local Thai restaurant. Andy's in charge of the chicken yellow curry, and JoAnn's bringing a coconut dessert, so our taste of Thailand in upstate New York is finally coming together.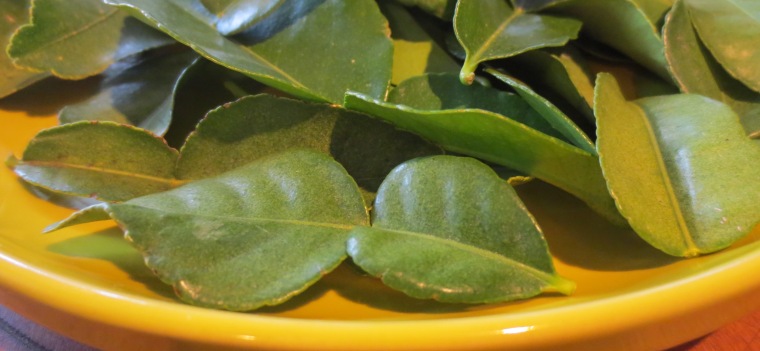 Back to Blog