How could I not love anything with a name like the 'Fascinator Cocktail'? Aside from its association with those cool British wedding accessories (not to mention the power to fascinate), the addition of absinthe gives this cocktail an additional exotic bite. (Former absinthe experiences will not be recounted here and now. But one day… watch out.) I'm not a huge fan of the wormwood, but since it was just a couple of dashes it wasn't that bad. Worse, to my palette, was the copious amount of vermouth. I like my martinis dry for this very reason, and this was like one very wet martini, the absolute worst kind.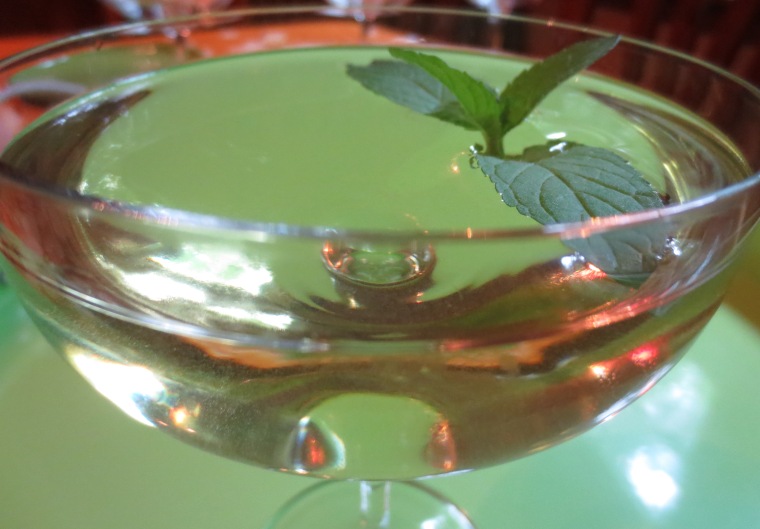 Fascinator Cocktail
Adapted from "Savoy Cocktail Book" (1933 edition)
2 dashes absinthe
1 ounce dry vermouth
2 ounces gin
1 mint leaf
Shake liquid ingredients well with ice and strain into a chilled coupe. Garnish with a mint leaf.
Back to Blog