Sandwiched between two Broadway shows and dinner was a small sliver of time when dusk was just starting to fall over New York. Into this time, and away from the throngs in the streets, we found our way into The Chatwal Hotel, and discovered relief in the cool dim art-deco recesses of the Lambs Club lounge. With a bar fit for four, but a variety of settees in the lobby, the space was a throwback to another era, a more glamorous time, an evening rife with possibility.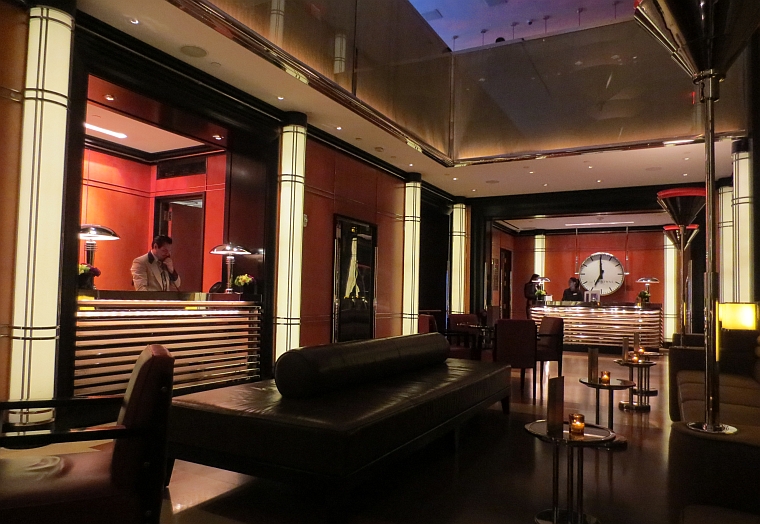 The cocktail list was varied and profound, but I kept it simple and settled for the Southside – gin, lime juice, sugar, and mint (and the bartender went easy on the sugar portion as requested). I'm a sucker for a mint leaf in a cocktail (unless it's muddled). Mom had a Hemingway daiquiri, which, according to an article I read in Saveur, is making a comeback in more elegant form.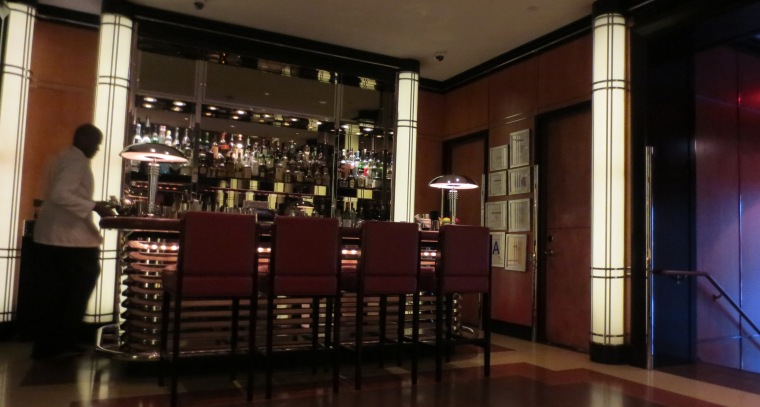 If all of New York could be like this, I wouldn't mind visiting more.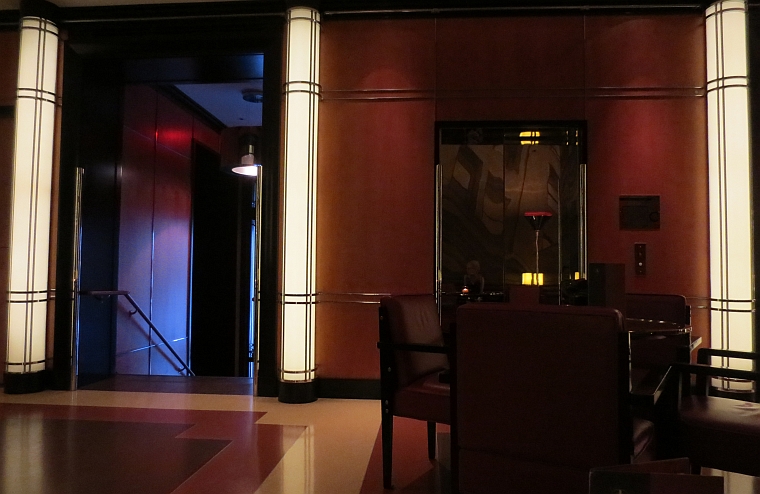 Back to Blog