"Are you ready to wake up?"
The best part of this promotional tag line is its potential to ring so true. I didn't even realize I was asleep, and it took a show like this to shake off the stupor of my 41-year-old mind. With its Russian origin and modern/historical juxtaposition of style and story, this is a gloriously immersive piece of theater. It started as one of the most intimate productions, and despite its transfer to Broadway proper it's managed to retain such intimacy. Performers toss out treats to the audience, who are seated in a jewelbox of a theater, interspersed with cozy tables lit with lamps and buffeted by stairs and even a bar that seamlessly blends into the action.
Prepare to be drawn into the world and then deliciously bound by a rope of seductive red velvet. Such ties are pretty and soft to touch at first, but they close tightly, choking out reason and sense in the service of want and desire.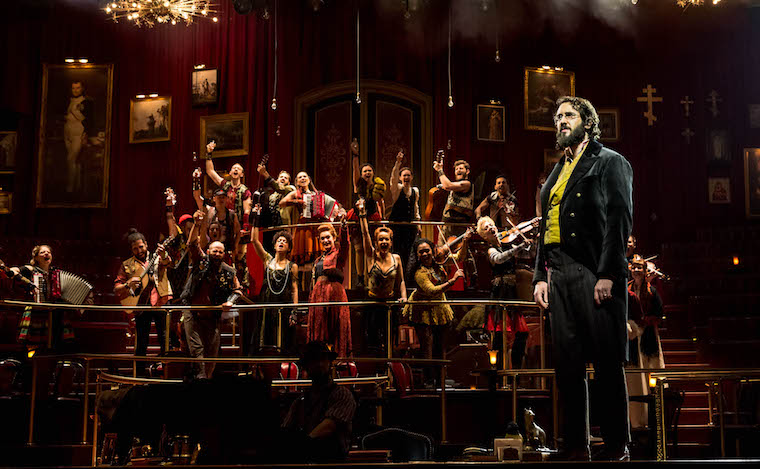 One of the most inventive musicals in years, 'Natasha, Pierre, and the Great Comet of 1812' leads with its heart – vital, passionate, and cruel in the way it wants and wants and wants – then crushes with its head – the analysis of the ways in which we give and receive love, in the way love is both a tool and a symptom, the poison and the antidote – and by the end I realized that not only was this waking that wild and dangerous part that lives inside most of us in our youth, but also jostling the preconceived limits of the modern-day musical. On both fronts, this comet delivers.
Josh Groban gets the headlines and the billing, but Denée Benton is the real star of this production. Lucas Steele does everything he can to steal the show, and his antics in 'The Abduction' – in the form of all those vocal and physical gymnastics (and a fierce head of blonde hair that defies gravity and logic) – ensure that he is not forgotten. And though as Andrey he is missing for much of the evening, Nicholas Belton casts a shadow and a spell with a simple silhouette that most performers can only dream of conjuring.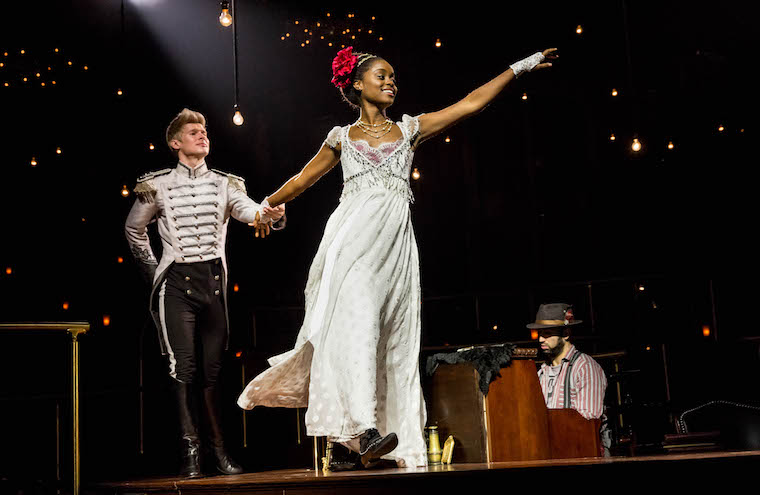 This magically immersive experience succeeds thanks in no small part to the winsome and gregarious cast of characters that appears in and around the audience without ever infringing on their space. It's a tricky fine-line, but they walk it (and dance it, some even in stilts) in thrilling fashion. Speaking of fashion, the costume design by Paloma Young is a spectacular mash-up of military garb and street-punk passion, with details of Russian bears and insignia, and a green coat that Anatole wears which I simply must have for the fall season. Coupled with some astounding choreography in an intricate theater-in-the-round set-up, it's as much a visual treat as it is a sonic delight. Yet all the flash and pizzazz would not amount to much if there wasn't a story of awakening – both in Natasha's venture into the first triangle of love, desire, and reason, as well as within Pierre's discovery of meaning at a point when he's almost given up. Every performer is invested here, and the end result is one of rich rewards, where the audience is completed enchanted by this world on the edge of war. [Even the moment-shattering possibility in the ringing of a 'Halloween' ring tone (which Groban later referenced in a stinging tweet) could not mar the emotional crest that the end of the evening reached.]
If you've ever been wrecked by love, ever sunken to the ground with the fresh wound of the heart that it seems only youth can feel, you should be touched and moved by the sort of grace that Pierre offers to Natasha at the end of the evening. That great comet of passion – so wondrous and wicked and wild – is a clarion call to life. It wakes us all up – a reminder that love can be as deliriously destructive as it can be tenderly gracious. All you can do is hold on, revel in those moments when happiness is at hand, and, when all else fails, smash your glasses on the floor.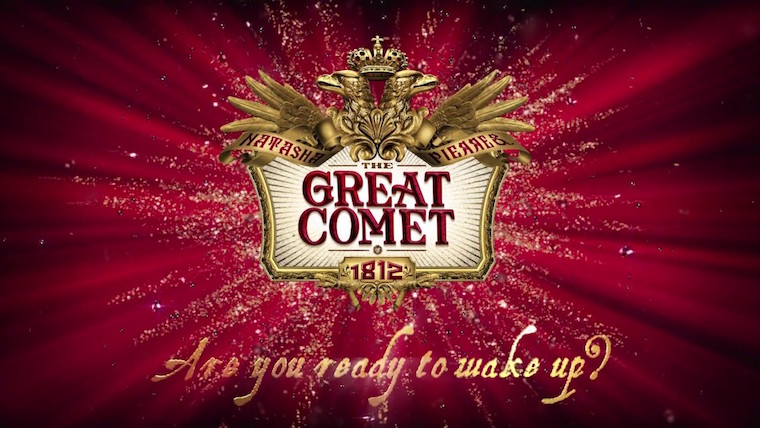 Back to Blog