It's almost time for our annual Mother's Day Broadway trip, and I've already made the selections (and, more importantly, ordered the tickets) for the shows we are seeing. This time around we are splurging on the accommodations (Lotte New York Palace) and the fact that we are seeing three musicals. I tend to choose at least one play to ease the wallet and the general bombast of an all-musical weekend, but this year we need that escapism.
Our triumvirate of musicals includes an 1812 comet, dueling make-up mavericks, and one grandly delusional diva in the form of the following:
Natasha, Pierre & The Great Comet of 1812
War Paint
For 'The Great Comet', I just want to see Josh Groban in all that padding, and hear him sing in person for the first time ever. 'War Paint' is starring Christine Ebersole and Patti LuPone, and was created by the team that so enchantingly brought 'Grey Gardens' to Broadway life. Finally, what more can I say about 'Sunset Boulevard' and Glenn Close that hasn't been said already?
I'm looking forward to all of the above, and I know my Mom is too. A few fancy days in the city are exactly what we need to ring in the warm seasons.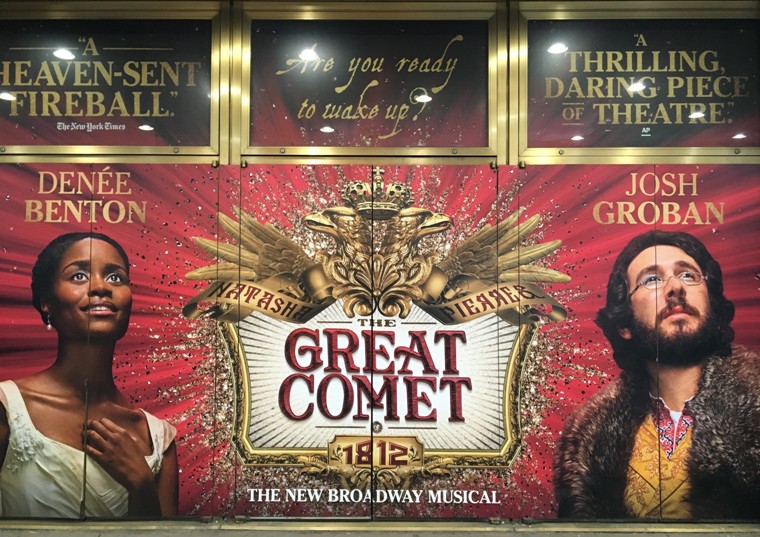 Back to Blog