The last time I recall being on a trip with my brother was in 1996, at our cousin's wedding in San Diego, CA. That fateful journey was recounted in a Madonna Timeline here, so I won't rehash what's been written. This past weekend, we went to Boston together, and it was a welcome reminder of fun family times, and a reconnection with my only brother.
We reminisced over a soundtrack of 80's tunes ~ 'Eye of the Tiger', 'Who's Johnny', 'We Built This City', 'Forever Your Girl' – and talked about the movies that meant the most to us ~ 'The Goonies', 'Adventures in Babysitting', and 'Star Wars'. We spoke of sleep-overs and tree forts and Huey Lewis and the News. As the goldenrod bloomed along the roadside, and the first leaves started turning their warmer shades of rust and red, the kickoff weekend of Fall glowed brilliantly on the horizon.
My brother and I are about as different as two brothers could possibly be, but that has never hindered our enjoyment of each other, and it's strange that we don't hang out more. Life has a habit of getting in the way, and we're both busy guys with lots to do, but every once in a while it's good to reconnect and get away. I don't think we realized how much we needed it.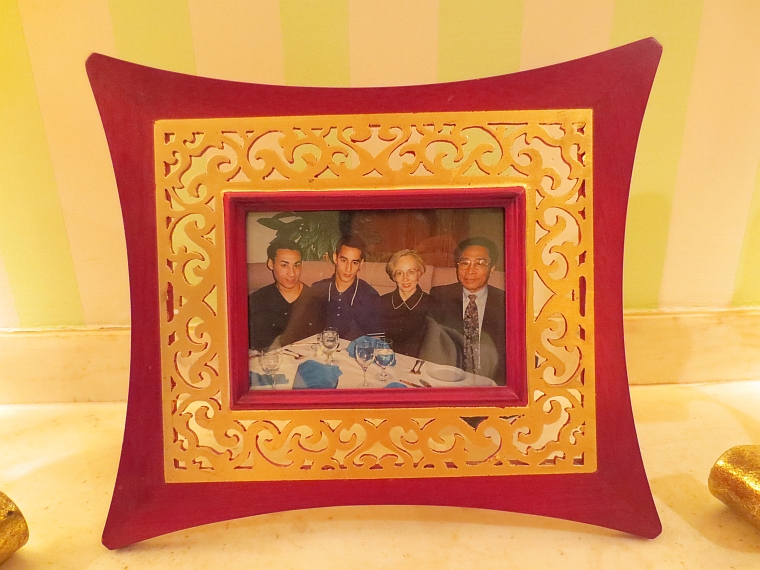 The picture above stands on our fireplace mantle in Boston. It was actually taken on that San Diego wedding trip all those many years ago. As we settled in for the weekend, I looked at it and remembered. It was the night I came out to my brother. It was the night we had our first adult conversation. In many ways, it was the night we grew up. Now, all these years later, I am struck by how much, and how little, we have changed.
It's impossible to plan the best weekends of our lives. They just happen – unplanned, unmoored, unintentionally – and that's part of their charm. If you're lucky, like I was this weekend, you realize it as it's unfolding, and you cherish each moment, savoring each bit of company. You can always measure how good it was by the sadness that the Sunday morning of departure brings. With heavy hearts, we trudged back to the car for the ride home, content only with the solace in not having to make the trip alone.
Back to Blog