Our actual wedding anniversary dawned as it did seven years ago: a brilliant blue sky, a few puffy clouds, and something that had been missing most of this anniversary weekend – the sun! A strong breeze shook off the dampness of the previous days, and we headed out for a brunch. On the way, the Boston Public Garden was resplendent in the sunshine, and we meandered through its beauty to the sounds of an erhu.

The pale pink petals of flowering cherries fluttered in the breeze. We sat on a bench near the trio of cherry trees next to which our wedding ceremony had taken place. In the pond nearby, a family of ducks swam. Three small ducklings made their way in the water. One of the adults was teaching them how to take off, and the little ones mimicked the quick flapping of wings and made small motions into the air right above the water. It was thrilling to see.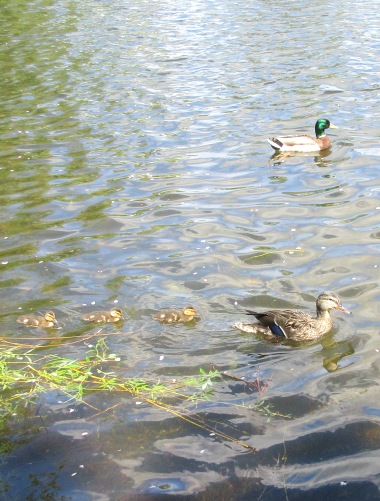 There was not a more perfect place to have a wedding, if one was lucky enough to get a day like this. The edge of the pond was covered with cherry blossom petals, and more ducks floated in the water. A few dogs and children watched the scene with keenly-interested eyes. In the distance, the swan's head bobbed in and out of the water – half of the time its graceful neck curved elegantly above the water, the other half saw its rump rising skyward. This was happiness.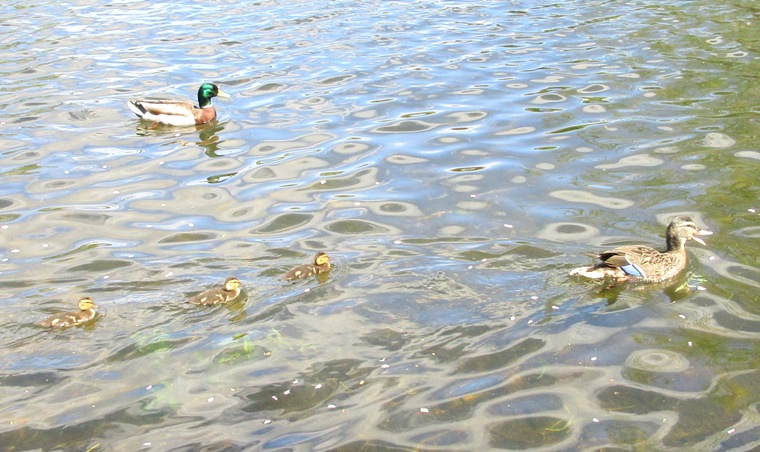 Back to Blog