In the unlikeliest of places, this tomato plant sprouted in the pavement of Boston. On a side street off of Newbury, it was a surprising bit of green in a concrete jungle, valiantly defying its surroundings. It must have come from a seed that found its way into the small bit of earth no wider than a cigarette filter.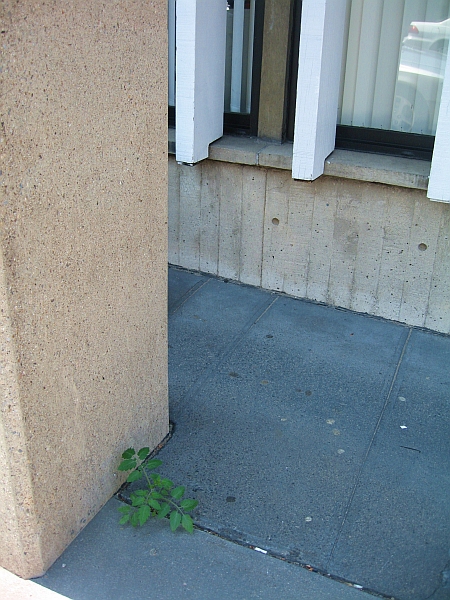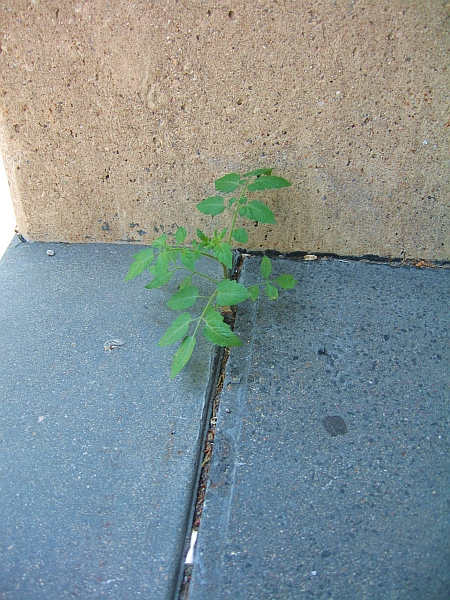 My heart went out to the little guy, trying so hard to make it in a world where he doesn't belong, and a world that likely won't allow him to grow to his full potential. He probably won't bear any flowers, much less fruit, but he hasn't given up just yet. Maybe he doesn't know the limits imposed upon him, maybe he's blissfully unaware of the treacherously small pocket of soil in which his roots have to spread, or the scorching drought of a city sidewalk in the summer.
Still he stretches to be taller, his dusky leaves arching over the pavement. He lives for the moment, and having brought some thoughtfulness into my life, his existence has merit, and I wonder how many others he has touched.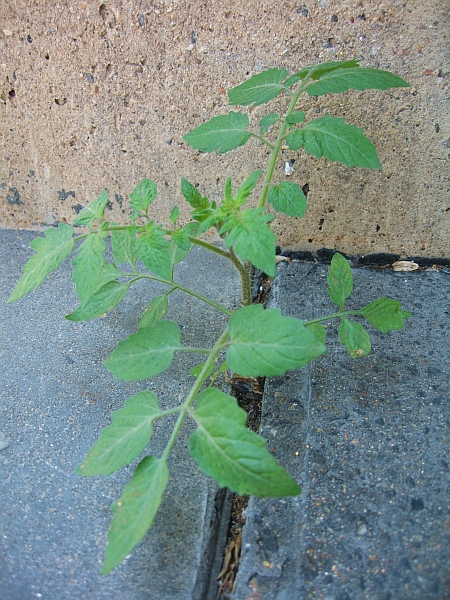 Back to Blog