Back in my high school days, I played the oboe. I was pretty good, but I was far from great. While music came pretty naturally to me, the oboe is an unnatural, and decidedly difficult, double-reeded woodwind to master. Thanks to a wonderful private teacher, Mrs. Green, and hours of work and perseverance, I managed to do decently enough for various NYSSMA performances and ultimately ended up making it into the Empire State Youth Orchestra – a rather competitive place for young local musicians. I also had the opportunity to perform with the Albany Symphony Orchestra and the Schenectady Symphony Orchestra. The point of this thin musical résumé is that I know how much hard work and effort goes into making a career in the arts – especially in the world of music. You have to be dedicated, driven, and basically obsessed with perfecting a craft that is largely imperfect. Very few are the times when you feel you've had a perfect performance – but that is precisely the goal of many a musician. It's an elusive quest, but a noble one, and so my heart always feels a certain tug for those who attempt such a path.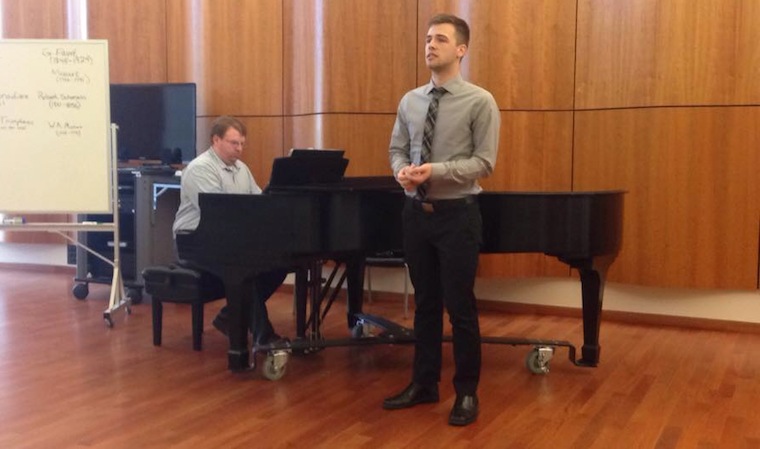 Caleb Eick is one such musician. Currently, he is preparing for his Senior Recital this Friday. A baritone majoring in Vocal Performance, Mr. Eick knows the discipline and work ethic involved in a musical career. Music also opened a world of acceptance and possibility for someone who preferred Chopin to science or sports. (Not that classical artists were his sole inspiration; he equally favors the work of Panic! At the Disco and Paramore.) Last year he was named the first Auriel Scholar at the College of Saint Rose:
The Auriel Scholar program is an educational program, aimed at mentoring college-aged voice students, that provides practical experience and knowledge of the inner workings of a professional arts organization. Students involved in this program have the opportunity to sing in a fast-paced professional choir, acquire advanced choral and vocal skills, learn challenging repertoire and add practical performance experience to one's resume – all the while learning the business skills it takes to become a music professional. The Auriel Scholar program is a valuable apprenticeship that helps students get a head-start on their professional musical careers.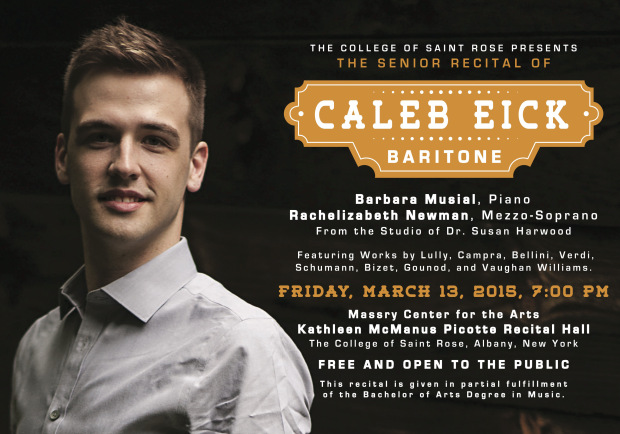 His Senior Recital is scheduled for this Friday (you are are all invited) and will feature works by Lully, Campra, Bellini, Verdi, Schumann, Bizet, Gounod, and Vaughan Williams. A challenging program, Mr. Eick has been preparing for it for over a year, and it contains pieces that span from the Baroque period to Late Romantic and 20th Century works. Great music transcends time, and great musicians remind us of that.
Music made sense. It allowed one to move in ways you couldn't in any other situation. Music allowed me to connect with people on a deeper level that we don't allow ourselves to in our everyday interactions. ~ Caleb Eick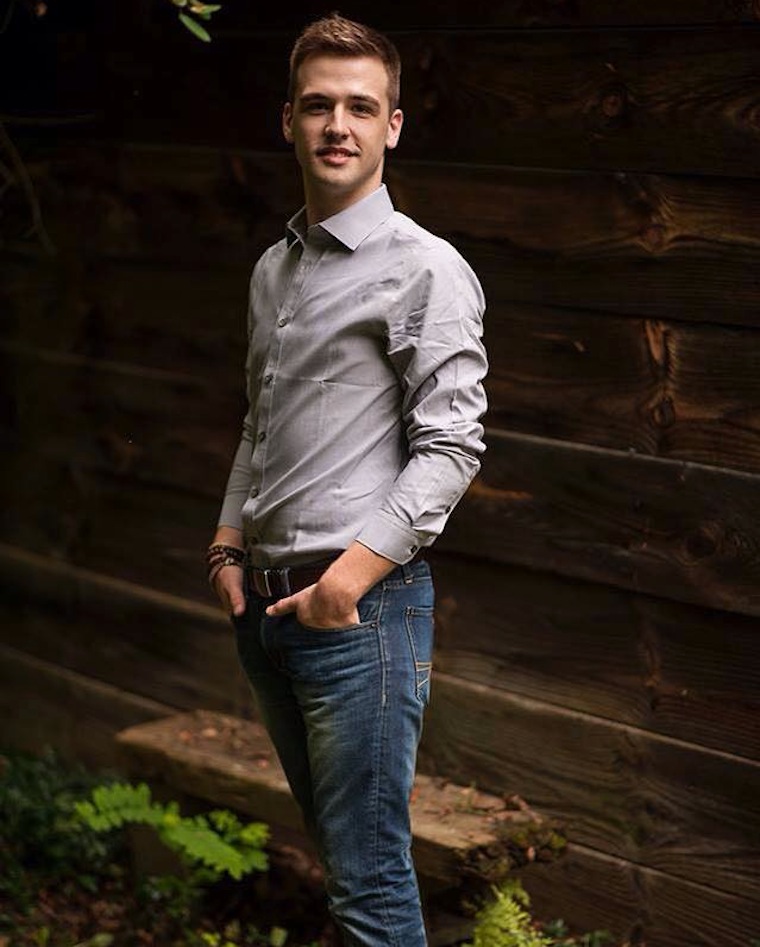 The Senior Recital of Caleb Eick
Friday, March 13, 2015, 7:00pm
Kathleen McMannus Picotte Recital Hall
The College of Saint Rose
Albany, New York
Back to Blog