The Hunk of the Day is someone who has been featured on here before, Mario Lopez. Here we have him in a recent Twitter pic by his wife, showing him in his finest tree-trimming regalia. Who am I to judge?  I won't horrify you with what I wore when trimming the tree (and I only did the lights…)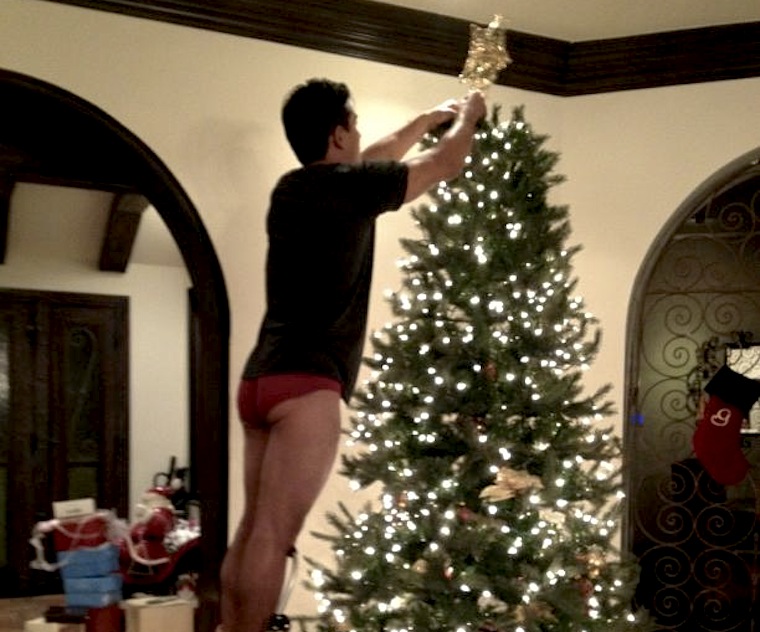 UPDATE: My friend LeeMichael pointed out that Mr. Lopez was giving me a run for my money in the ass-centric holiday greeting market. My first thought was that I wish my body was half as fit as his, but my second was that I would never trim a sharp-needled pine tree in such skimpy briefs, and I wouldn't trade that sort of wisdom for the hottest body in the world.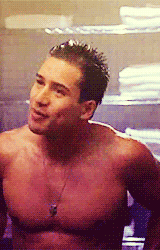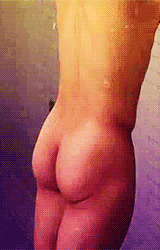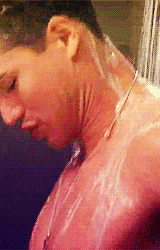 Okay, maybe I would. But it's more noble to pretend otherwise.

Back to Blog