If there is such a thing as the perfect male model, Hunk of the Day Justin Clynes may be the top contender for the title. There literally is nothing wrong with him, physically speaking, and if the package is this perfect from the outside, a number of minor drawbacks elsewhere would surely be overlooked. Not that we prize the physical over what's inside… and not that we would ever pit one male model against another.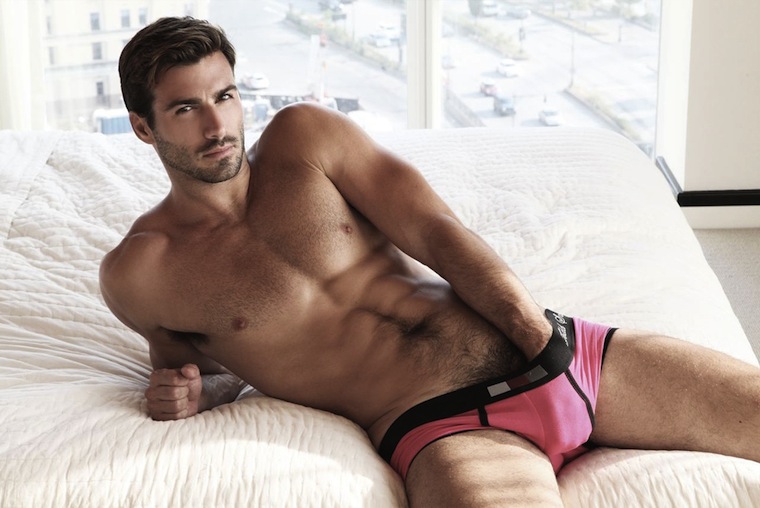 If we did, I'd wager that Mr. Clynes would hold more than a candle to David Gandy or Tyson Beckford quite well. He'd give Noah Mills and Dan Murphy a booty-shaking run for their money-makers. In fact, he'd probably surpass any number of male models who have already been featured here.
The great thing about beauty is that there's room for all kinds. One man's trash is another man's treasure trail.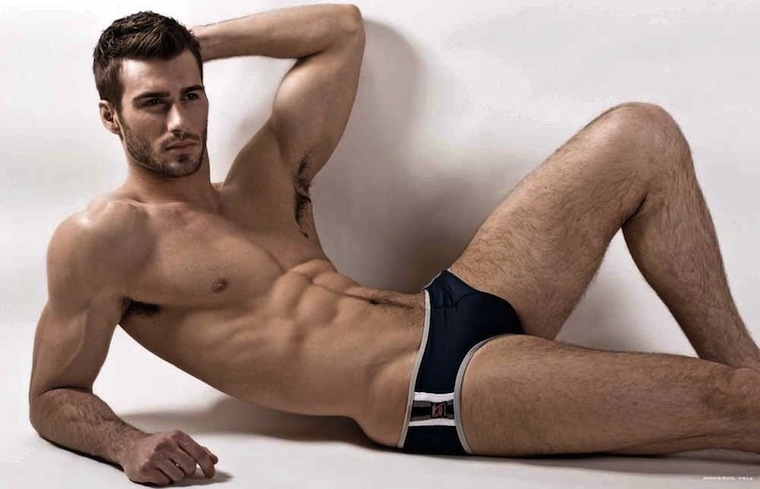 Happy hunting.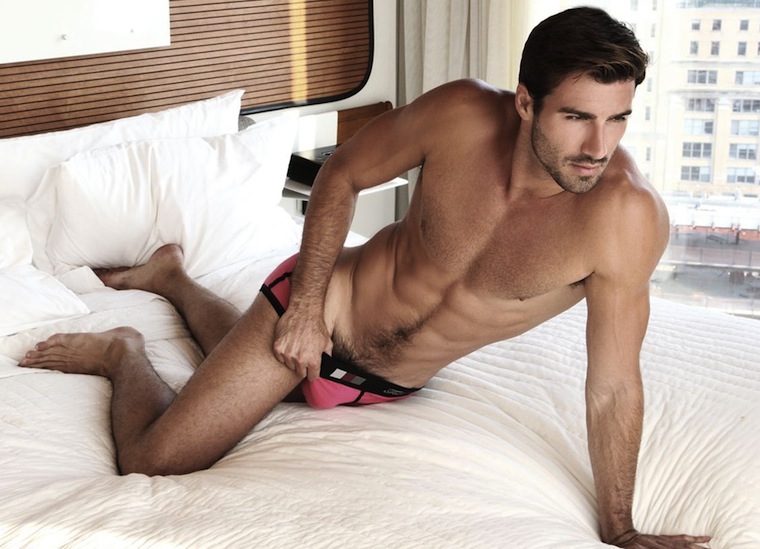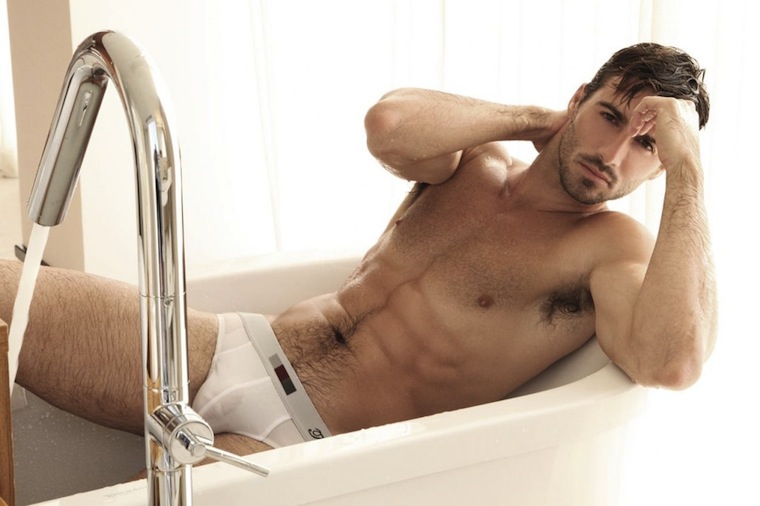 Back to Blog