There are other paths to take in the Saguaro National Park, and the sunniness of the day gives a new slant to the desert, opening up the striking scenes that comprise this marvelous landscape. Diving deeper into the park, I step down along steps of stone, into and through a little valley. A forest of saguaro surrounds me on all sides, extending as far as the eye can see. It is a wonder. This is what I have wanted and waited to see for my entire life. It surpasses expectations. I am thrilled, and more than a little moved by such beauty, the way it sneaks up on you and catches in the throat.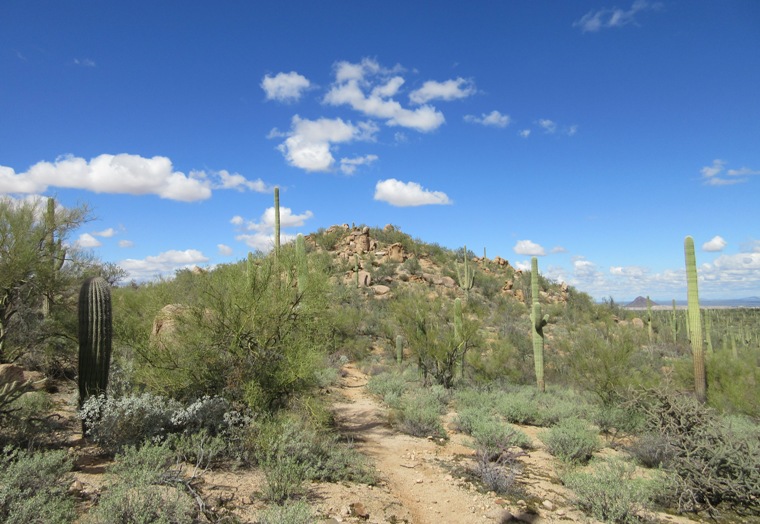 I walk in but don't want to walk back. It is as if something is impelling me further into the desert, nudging me to get a little lost. Ahead, the winding path beckons me onward. Pausing to crouch down and examine the ground, I see another world opening up.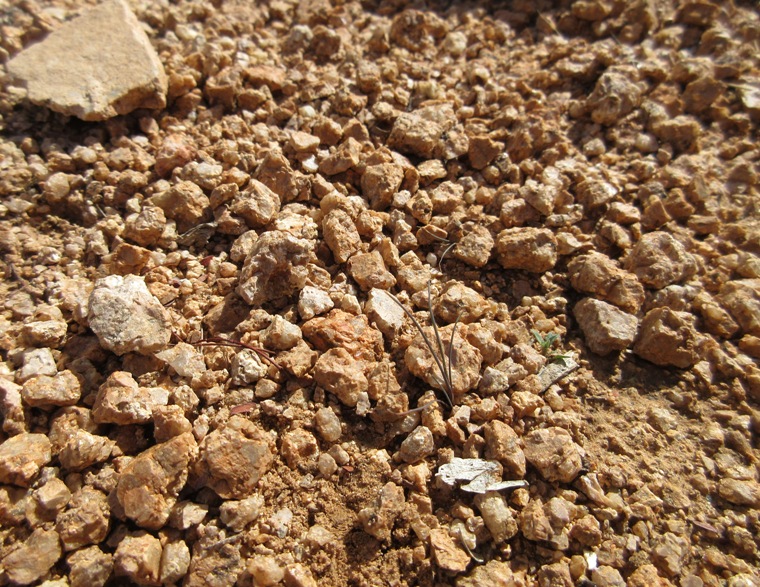 The earth is so different here than what I'm accustomed to feeling beneath my fingers. This terrain is dry, made up of crushed stone, terra-cotta-hued pebbles, and all gradations of sand. Yet there is a richness to its color, something that sets it off like fire against the blue sky and pale green of the cacti. I roll some of the stones in my fingers, and look closer. There is more life than initially meets the eye here, and the closer I look the more jewels I find, like these feathery little things that appear like some relative of the resurrection plant.
A mass of life catches my attention at eye-level. Moving closer, I see a dangling nest of branches that looks like an epiphytic grouping – but it's doubtful that's what they are. There's not enough moisture for that sort of thing, and I still have no idea what these pretty little berry-like plants are. Another desert mystery, and a beautiful one at that.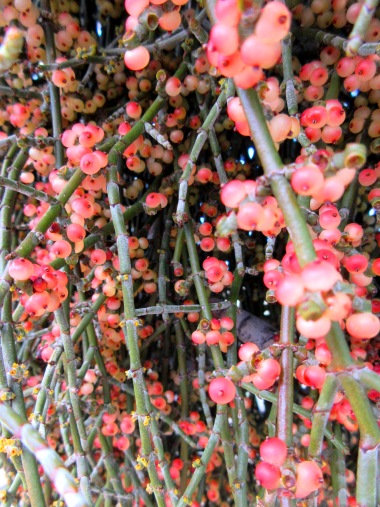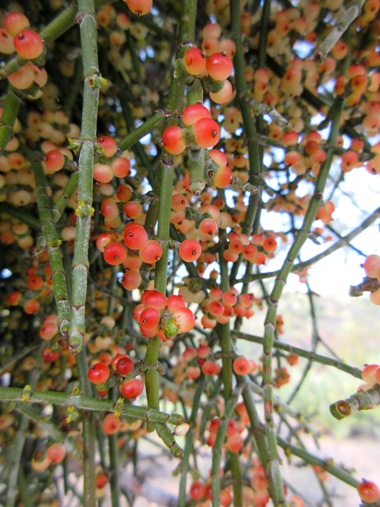 Back to Blog