There's a decent amount of talk about full-frontal photos here (mostly in my refusal to post them and certain persistent people insisting on it), so I'll make you a deal akin to the one the Hunk of the Day made: if I reach one million Twitter followers, I will post a full-frontal shot – no joke, no trickery, no obfuscations to get in the way. That's right – an uncensored, full-frontal photo of my cock right here, as soon as I get one million followers on Twitter. So tell your wives, tell your girlfriends, and start a following revolution.
That's exactly what Paco Leon did, and when he recently reached that million-follower milestone, he took to the beach and produced this almost-full-frontal shot. (It appears he's covering about a third of his meat in the uncensored photo, which is more than I will post up here at the moment – I'll save that final frontier for my own big reveal.) One has to admire a man willing to stand by his convictions.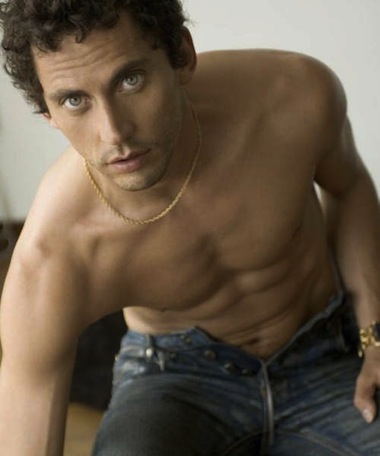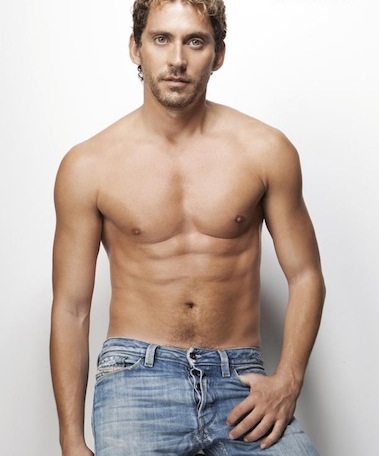 (By the way, I'm not all that concerned about dropping trou and penis posing anytime soon: I only have 11,000 followers. It's a long way to 1,000,000. If it happens posthumously, I'll have a dick shot pre-programmed and ready to go.) I'm nothing if not a man of my word. Thanks to Mr. Leon and his full-frontal inspiration.
Back to Blog