Ah, the Backstreet Boys. Allow me, if you will, a moment to go back to the late nineties, at the turn of the 'Millennium' (that epic album of theirs that contained the classic 'I Want It That Way.' What they wanted and in what way they wanted it will ever be a mystery to us, but at that time it didn't matter. All that mattered was Nick Carter's blond mop mopping up the pop charts and hysterical tween girls (and a couple of gay guys) ate it all up.
A confession: I had a 'Backstreet Boys' planner calendar. Oh, stop. I also had an 'N Sync one, so if you're going to judge me, judge me for that. We all have those moments, and while our Hunk of the Day Nick Carter was the popular front-man for the group, it was his band-mate Kevin Richardson that stole the show for me. I don't suppose that's nice to say since we're honoring Mr. Carter today, so I'll leave it at that.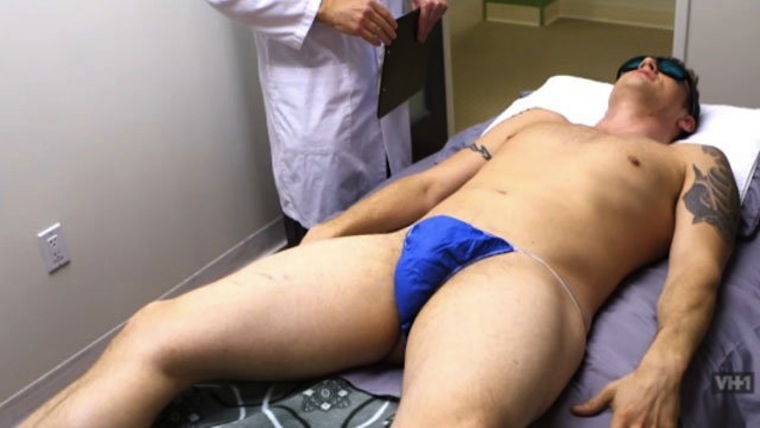 As for the latter, he currently has a VH1 show airing, from which the first few photos are taken. I'm sure there's a good reason for running around in a thong like that, but I prefer the last two photos, taken after he got in shape a few years ago.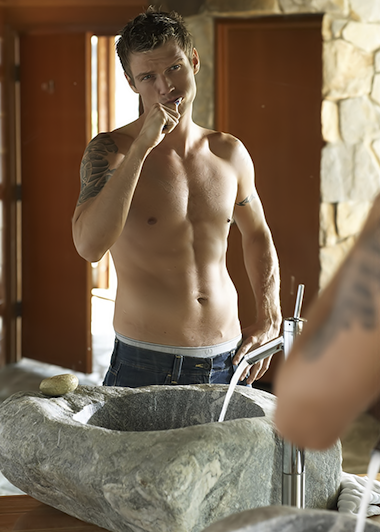 Back to Blog