Jacob Tomsky has been a hero to me ever since he released 'Heads in Beds' – a behind-the-scenes run-down of the hotel hospitality industry that was more gripping than it had any right to be (unless you're obsessed with hotels the way I am). His wit and roughly-hewn good looks landed him a semi-tongue-in-cheek Hunk of the Day honor, which I'm guessing he was mortified but part-secretly thrilled with – at least, I hope. Since that time I've been equally-enthralled by his take-and-give-no-fucks Twitter feed. Most recently, he's been a slightly-reluctant rock star, playing the drums for the exquisitely moody Cigarettes After Sex. They're going to be touring the US in the coming months, including stops in Brooklyn and Boston, so I may have to make the pilgrimage to one or both of those shows. The tour kicks off in Texas, just like Madonna's Blonde Ambition tour did, so they're following in some magical footsteps. Don't expect cone-bras or mimed-masturbation, but a fan-boy can wish…
It's been a long time since I've been inspired by a group, or any music for that matter. I thought it was age, or the general state of radio, then I thought I was heading into the ennui of a mid-life crisis, but now I'm feeling a new spark : the seductive pull of something that resonates and propels me to explore again. It's moody and evocative – what one might expect the cigarette-smoke tendrils of Dorothy Parker to sound like if they could make music. It casts an entrancing spell, slightly reminiscent of the very best work of Angelo Badalamenti. The dreamy soundscape conjured is cinematic in texture, and devastating in lyrical liberty.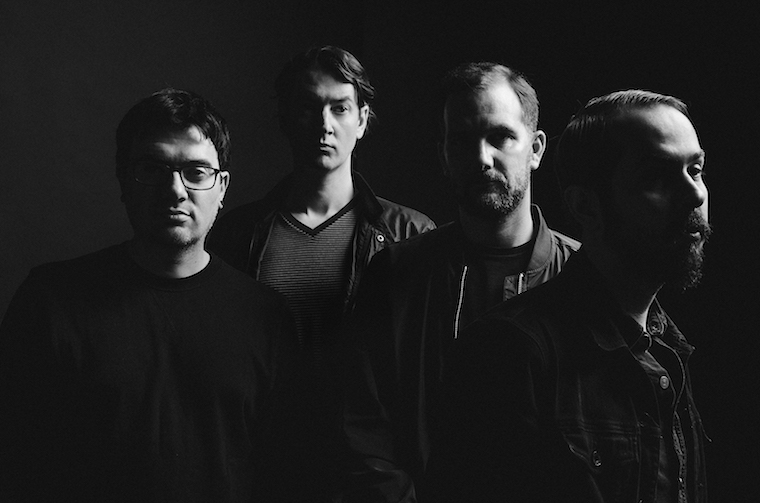 Their eponymous album opened with 'K', setting up a promising beginning that the tense music teased was not going to always going to be easy. "I remember when I first noticed that you liked me back/ We were sitting down in a restaurant waiting for the check/ We had made love earlier that day with no strings attached/ But I could tell that something had changed how you looked at me then."
In 'Affection', the double-edged conundrum of being the object of such or the person who's fixated finds bittersweet imbalance:
I know that you say I get mean when I'm drinking,
But then again sometimes I get really sweet
So what does it mean if I tell you to go fuck yourself
Or if I say that you're beautiful to me
It's affection always,
You're gonna see it someday
My attention for you
Even if it's not what you need
By the time that album concludes with 'Young & Dumb', the battlefield of love has been littered with carnage, the bitter sting of betrayal hanging in the air like so much gray smoke. But the soul of the music remains calm, it's dreamlike-trance holding the listener rapt, soothing the raging heart.
It's good fucking stuff.