Woodworker extraordinaire, and Boston backyard boy Tommy Mac brings some much-needed wood to these parts as Hunk of the Day. Lately I've been obsessed with the Create television channel. Like HGTV and PBS, it's filled with cooking and gardening shows, and lots of do-it-yourself stuff like oil painting and crafts. Populated by the likes of Martha Stewart and Lidia Bastianich, it's a little  short on hunks. That may change with the appearance of Tommy Mac. With those flowing locks and piercing eyes, and that physique to match his work, Mr. Mac is a welcome bit of eye-candy in the more practical proceedings of the Create channel. His website is full of greater detail: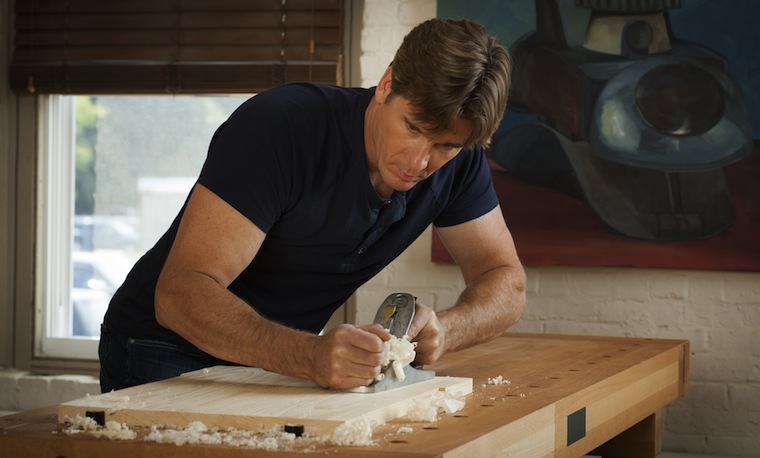 A neighborhood kid, eighth of nine, from the rough and tumble Dorchester section of Boston, Tommy was always fixing or building something. From an early fascination with tools to a voc-tech high school 4-year union carpentry apprenticeship program to 15 years as a journeyman carpenter, Tommy never strayed too far from his tool box.

Working construction on Boston's famed 'Big Dig' Central Artery/Tunnel Project, a serious on the job injury closed one door for Tommy while his irrepressible spirit led him to open a new one.

Tommy's career path took a critical turn when he was accepted at the North Bennet Street School, an internationally renowned craft and trade school. There he honed and refined his native woodworking skills while learning the art of fine furniture making. His curious nature and innate attention to detail led him to carefully research the technical intricacies and fascinating provenances of the historical pieces that inspired his works. It also led to a chance meeting with Bob Vila who appreciated both Tommy's exceptional craftsmanship and his charismatic presence and featured Tommy and his work on national TV in his Colonial Home project.

Tommy's big break came in 2009 when he hit the airwaves nationally as host/writer/executive producer of WGBH's new television series, Rough Cut – Woodworking with Tommy Mac. The show was an instant success accruing multiple Emmy Nominations and several Telly Awards, including a Silver, along the way. Now in its fifth season, Rough Cut is a staple on public television's schedule while Tommy's vision continues to expand.
When not on TV you'll find Tommy developing and perfecting woodworking tools with Pony Tools, Inc. and educating children across North America as the Celebrity Spokesperson of the Hardwood Forest Foundation.

From his platform as an established leader in the woodworking world, Tommy is ready to extend his reach into the broader sphere of home improvement. Years of hands-on carpentry and construction experience, the confidence to call on the experts in the technical trades and a mentoring style that is both instructive and inclusive positions him well for the new challenges ahead.

Tommy will always be one of the guys, but as he adds the DIY home improvement community to the legions of woodworkers who look to him for how-to advice, the kid from Dorchester with big ideas may yet prove to be one in a million.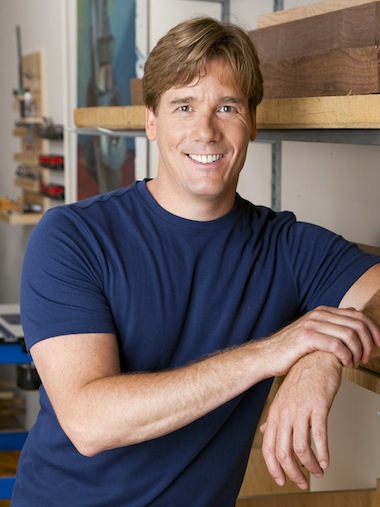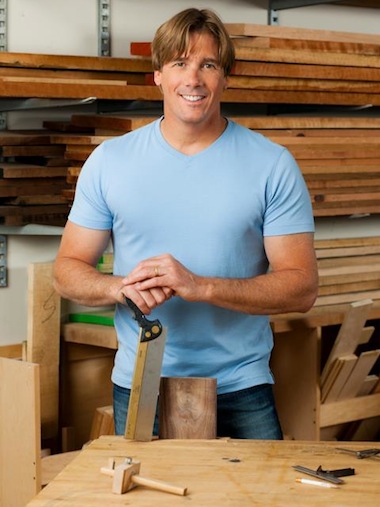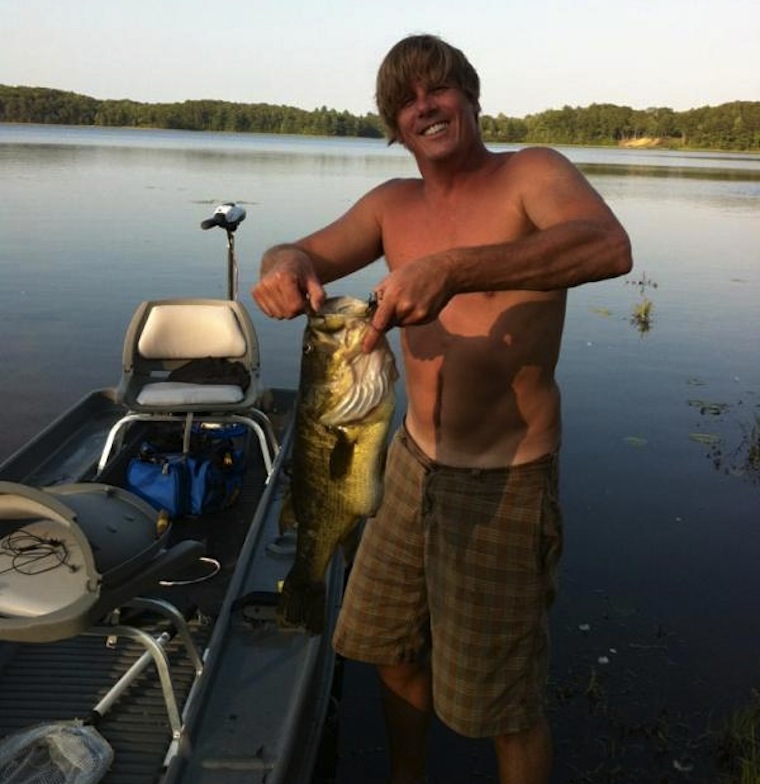 Back to Blog