Creator and founder of The Crochet Empire, Andy Boyer, is our Hunk of the Day. Currently preparing for the Super Jocks in Super Jocks show that is scheduled for next weekend, Mr. Boyer is the boyishly handsome gentlemen behind the jockstrap fashion that fronts the event. His crocheted jockstraps and accessories have put a new twist on an old classic, re-envisioning the trusty jock and reinvigorating the art of crocheting.
Despite a busy schedule of filling out jockstraps, and jockstrap orders, Mr. Boyer was gracious enough to answer a few interview questions on all things related to the topic at hand: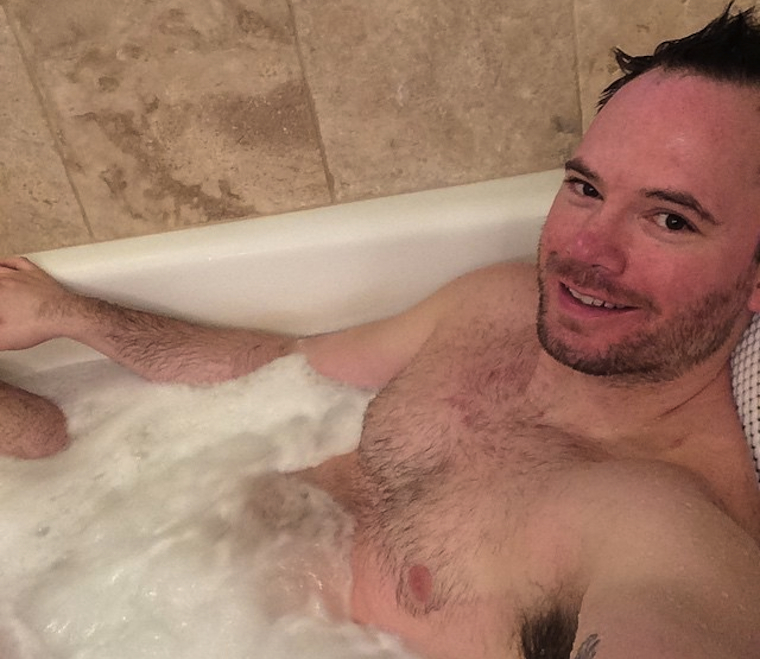 Question: You've managed to take what some would consider an old-fashioned notion – crocheting – and turned it into something cutting-edge and sexy. Where did you come up with the idea of making crocheted jockstraps?
Andy: A few years ago I wanted a hobby to pass the time. Both of my grandmothers crocheted and my mom knits. I decided to start crocheting to keep a family tradition alive. I wanted to try things that were different from just doing afghans. I thought it would be interesting to see if I could make a jock for my boyfriend as a bit of a gag gift. I googled and discovered that they exist. I did some research and made one for him. I tweeted about it and mentioned it to friends, and they just kind of took off. People were making requests for them, so I did a kickstarter campaign and went from there.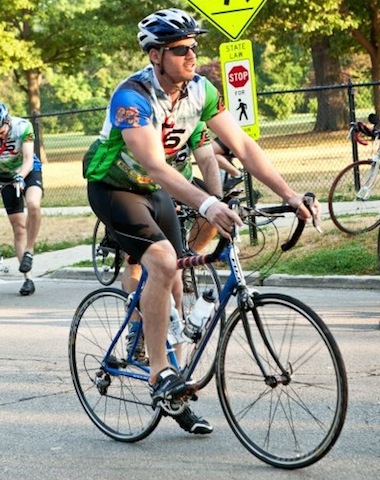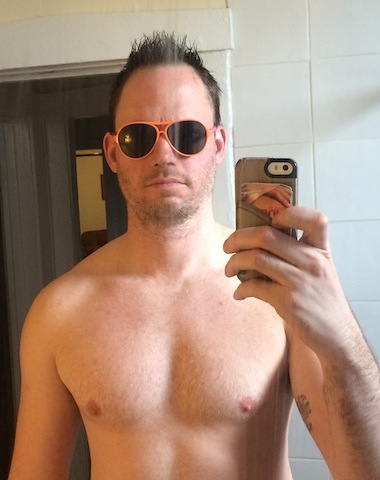 Question: Jockstraps have to be both functionally strong to handle what they have to contain, but delicately constructed given their design – how do you balance the two?
Andy: Just the nature of crochet ends up making a strong pouch, so that allows me to use very thin, soft yarns. They end up with the right amount of give. Other than that I just use high quality elastic that feels good on the skin. 
Question: About how long does it take to complete a crocheted jockstrap?
Andy: On average about 4-5 hours. A basic, solid colored one can take only 3, but we make so few of those. When making a design, what starts to add time is how many times in a row we have to change color.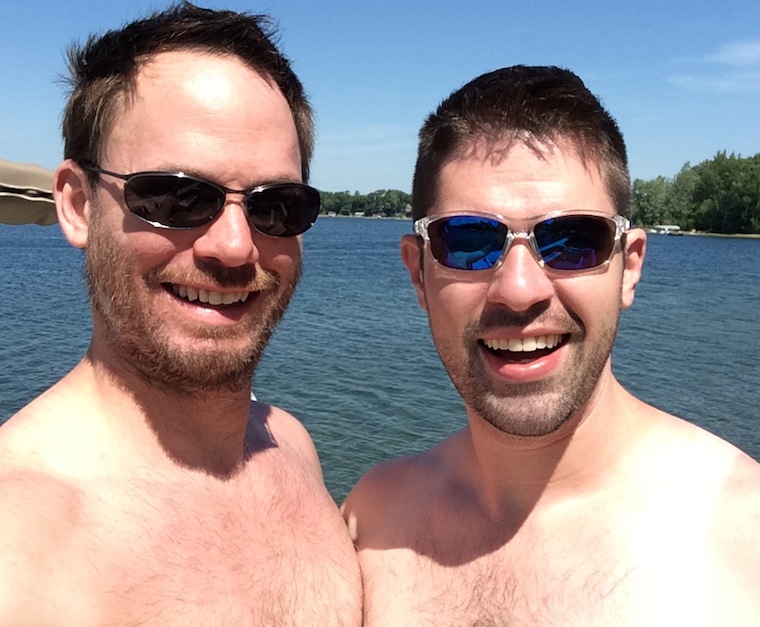 Question: Describe your work process., from inception to design to execution to result.
Andy: I have a collection of patterns and designs. I'm always stashing them away for future projects. So, some times I just choose to make a design I've wanted to make, or I have to create a pattern for a custom design that's been discussed with a customer. I always like trying new designs since it's fun to make something I've never done before. Some designs can be difficult to execute. The space isn't very large, so the images have to look almost 8-bit. I also have to plot out how the design works with stitch increases through the first several rows. That can be a challenge. After that there's a few hours on the couch following the pattern and making the pouch. Then it's about another hour at the sewing machine putting everything together.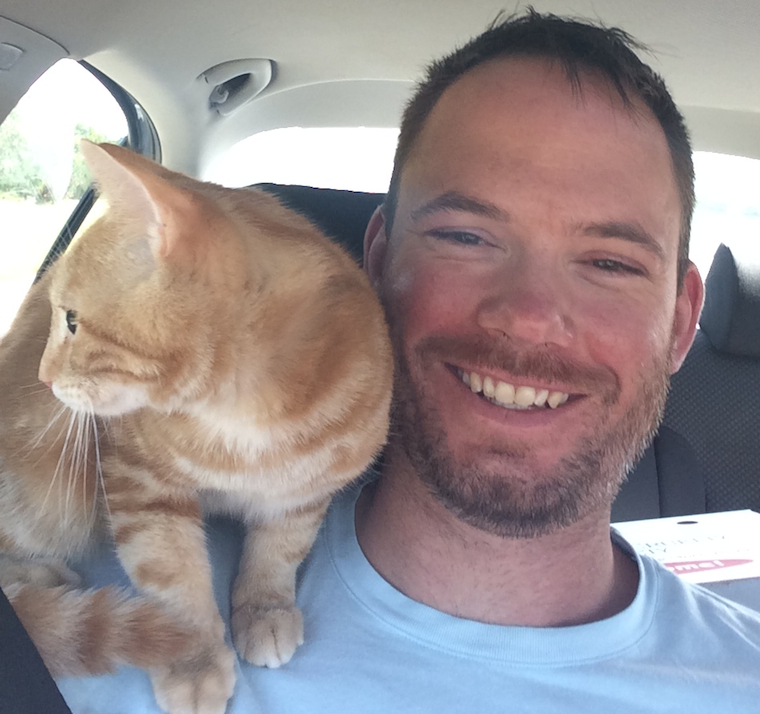 Question: Aside from the bow-tie in the main feature photo, do you wear any of your work?
Andy: Yeah. I have some prototypes I wear, and one I did for pride. Generally I have way too many back-orders for other people to make any for myself. Once I'm all caught up I'll have more. Right now I just keep the experiments. 
Question: What have been the best reactions to your crocheted jockstraps, either from wearers or admirers?
Andy: Everyone has been very positive. I'm proud to say I have all 5 star reviews on Etsy. Some of the best have been comments like, "It's like a hug for my junk," and "It feels like magic on my junk." Because it's yarn, I think people assume they'll be like wearing a sweater and they'll either be itchy or hot. So, what's satisfying is when people say how surprised they are at how soft and comfortable they really are. I use a very thin, soft yarn, and more than one customer has said that theirs is the most comfortable jockstrap they've ever worn.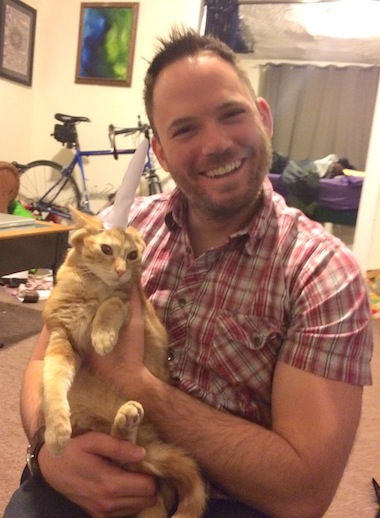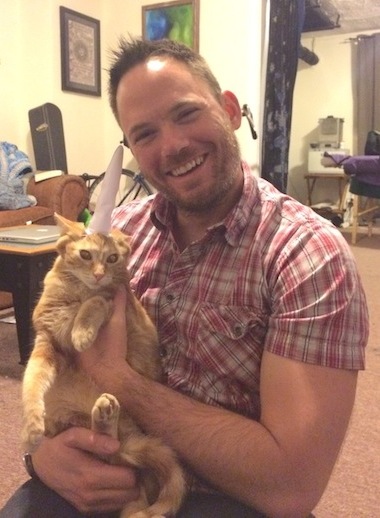 Question: What does your partner think of your work? Does he ever act as model for your designs?
Andy: He loves it. He thinks it's really cool and totally supports it. He was the model for the Kickstarter campaign. The only jockstrap that existed at that time was the one I made for him.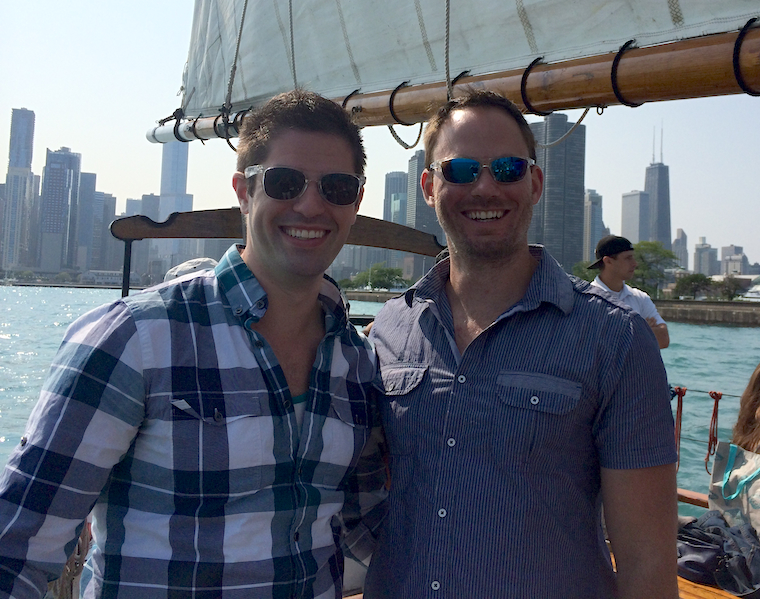 Question: Tell us about the upcoming Super Jock Fashion show and how it came together.
Andy: The idea of a super hero fashion show was first thrown out by a friend many months ago. I thought it was a fun idea and decided to look into it. I'm also going into my 6th (I think. I've lost track) Ride for AIDS Chicago. It's a 200 mile bike ride that raises money for TPAN, a HIV/AIDS organization here in Chicago. It seemed like a great opportunity to combine the two and make the fashion show into a fundraiser. I don't remember when the idea came to me but one day i almost jokingly said, "How great would it be if I can get Bianca del Rio to host this?" I thought it would be an intriguing event and something a little different than what she does normally. I contacted her manager and she wanted to do it. I'm very excited to have her and can't wait for the hilarity she'll bring.  More information on the fashion show can be found at http://www.brownpapertickets.com/event/1387444 and the Ride for AIDS Chicago, as well as donations, at  
http://rideforaids.kintera.org/2015/andyboyer
Question: What's next for The Crochet Empire?
Andy: Hopefully expansion. I'd love to stat seeing items in retail stores and create a bigger network on Etsy. I have some product ideas I want to develop. I like the idea of working on leather harnesses and maybe some sweaters.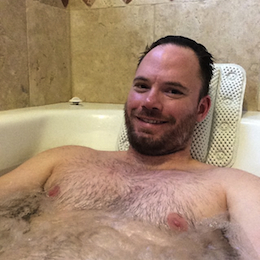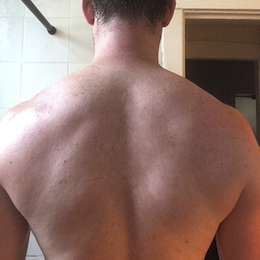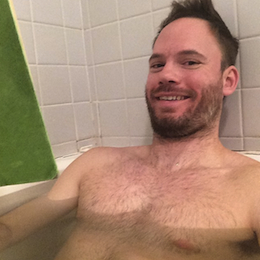 Back to Blog