The gardens went to sleep a long time ago, but some plants are still putting on a show. This sort of thing is too often discounted when most people plan their gardens. The winter scenery doesn't disappear outside the window when you're doing your dishes or sipping your morning coffee. On the contrary, winter reveals things that spring and summer and fall tend to hide.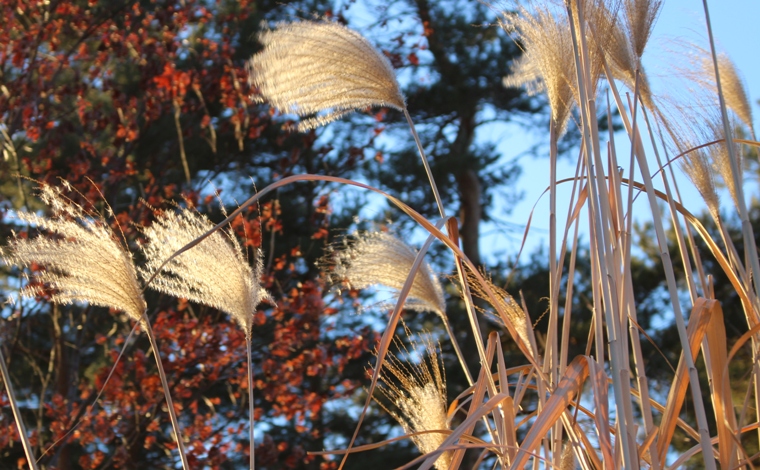 Mostly it illuminates the structure of the place. The way that the branches of a dogwood cross and hold themselves in almost horizontal form, or the stalwart reeds of the fountain grass. The latter has held onto its fluffy seed plumes, and even in the roughest of storms it will hold onto such prettiness, usually all the way through to spring.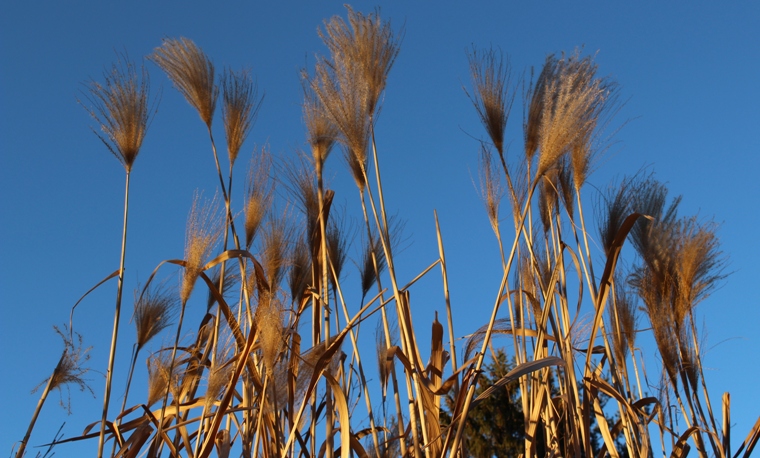 At first glance, it may look like just a stand of dead grass, but as seen here in the afternoon sunlight, it has the potential to turn into something majestic and wonderful. When given the proper lighting, a glorious azure background, and the unifying motion of the wind, it produces a spectacular show – one of the many secrets of a Northeastern winter.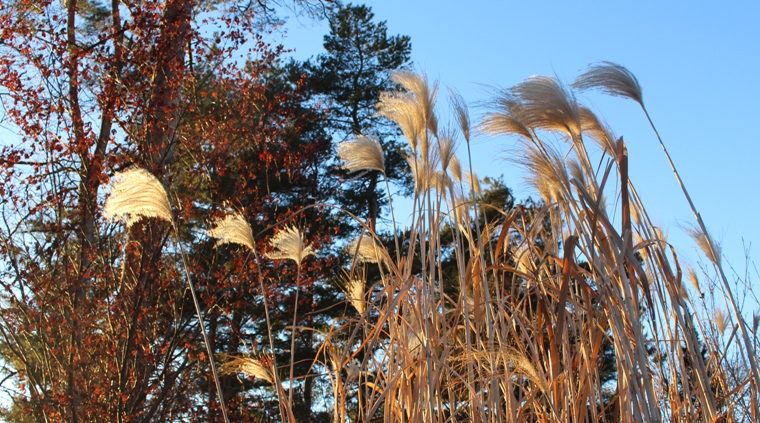 Back to Blog