This is one of those lazy-man posts where I rehash former Hunks of the Day, merely in an effort to maintain traffic and continue blog momentum (though really it's just because I'm lazy and on vacation). Here, a spattering of shirtless gentlemen (some naked too) who have previously graced this blog with their bodies.  First up is the amazing Nick Youngquest, who first graced these pages a year ago, when the Hunk of the Day was just getting off the ground. He's been seen is some cologne ads of late, but it's his underwear poses that impress me more than his scent.
A fashionable show-off in his bow-ties and eye-wear, I still prefer Brad Goreski far less accessorized, particularly when it comes to clothing. 
This is probably one of the best GIFs ever to be featured on this site, because it's Chris Evans pulling down his pants.
A favorite male model, for his chest hair and tats, Josh Wald also skateboards while naked.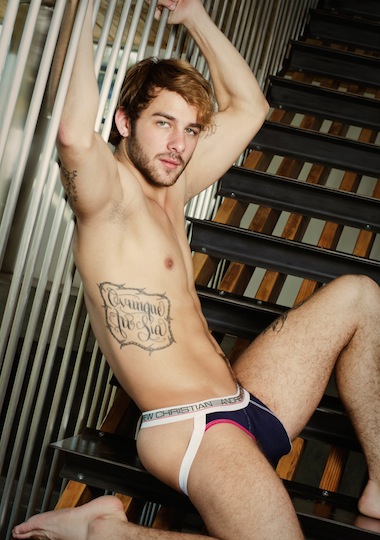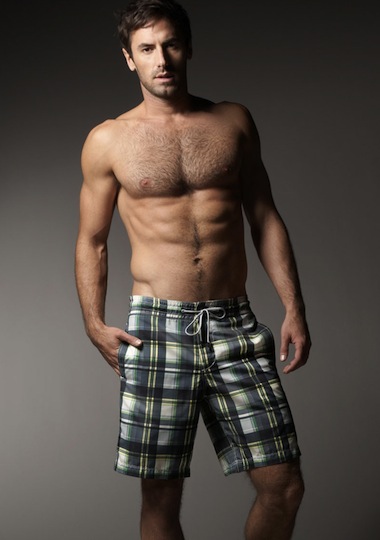 Quinn Jaxon, one of those crazy sexy Andrew Christian underwear models, brought up the caboose rather admirably, charming with his smile and arresting with everything else.
It's football season again, which is all the more reason to revisit the drool-worthy barebacking, err, quarterbacking sexiness of Tom Brady.
Speaking of Toms, let's not forget Tom Hardy – no stranger to tattoos or chest hair either.
Let's close this first part with a Friend indeed – Playgirl model and good guy Ronnie Kroell.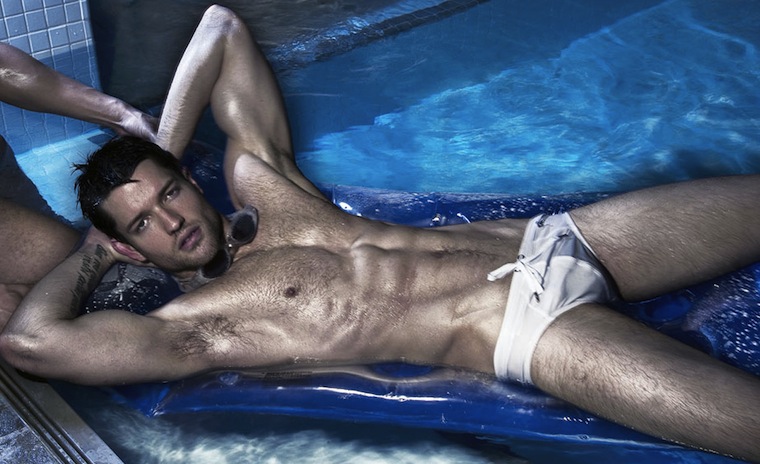 Back to Blog