My Year in Review continues after a brief summer break. July 2012 was mostly spent posting, piece by debilitating piece, my diary of jury duty, and then mentally and emotionally trying to deal with all of it. Thankfully Madonna and Tom Daley entered the scene to do their best at rescuing the summer.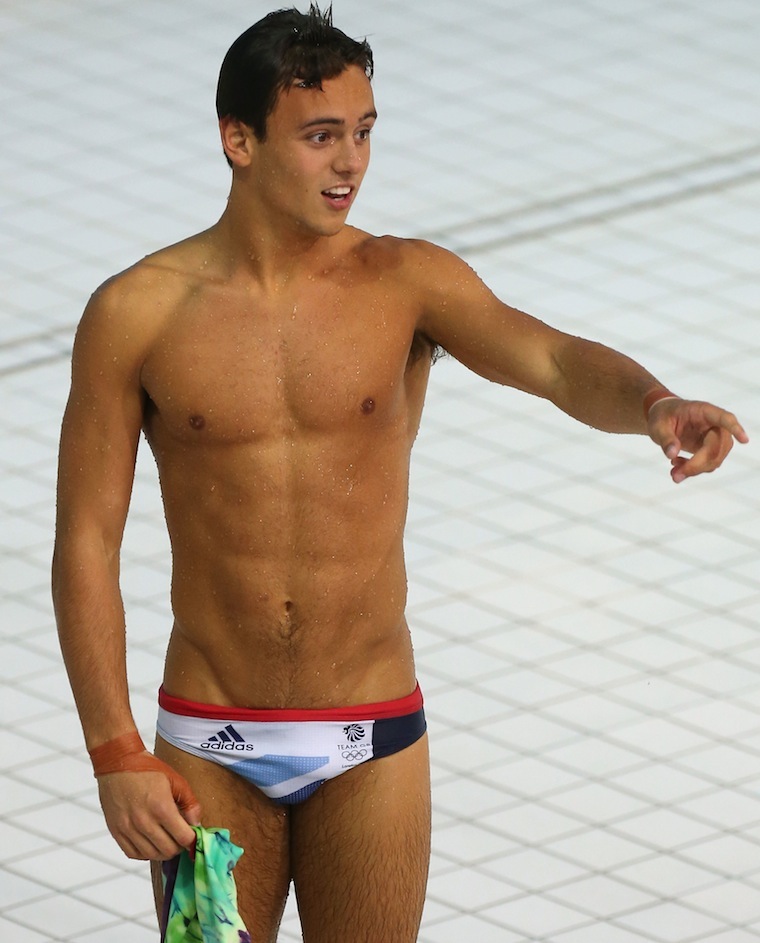 The unlikeliest, and most unexpected, distraction to lift August 2012 came in the form of the London Summer Olympics. There were naked Olympic men here and there and everywhere, Speedo bulges here and there and everywhere, a possible erection, and so many shirtless and sporty spice guys it was the ultimate form of escapism. It was also in August that I announced that I was stepping down from my role as Gallery Manager of the Romaine Brooks Gallery, where I had served for four years. I needed a break. I needed more time. I needed to get away.
For my birthday we went to Boston and Provincetown, where I finally got to see the whales, and a surprise visit with Little Edie and Big Edie.

As enjoyable as it all was, I had to put the summer to bed. The arrival of Fall was a welcome and cool one, even if certain gentlemen like Adam Levine, Ryan Reynolds, Ryan Phillippe, those Magic Mike guys, and even Prince Harry got naked in spite of the chill. September 2012 also marked my first look the MDNA Tour, and like my very first time, I was touched all over again. I made a rare apology to Anderson Cooper, because his coming out was both elegant and powerful and I was wrong to rush him.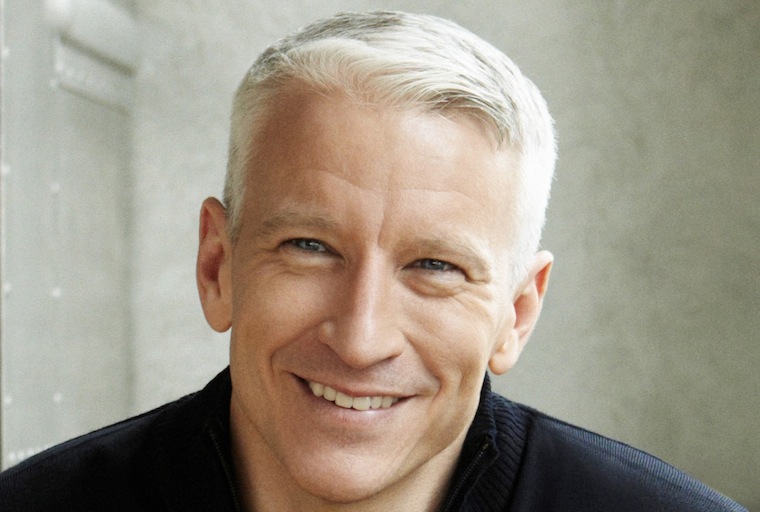 We closed out September with the burning question of the season: who has the better butt? And with no clear winner in sight we took it to Round Two, with video.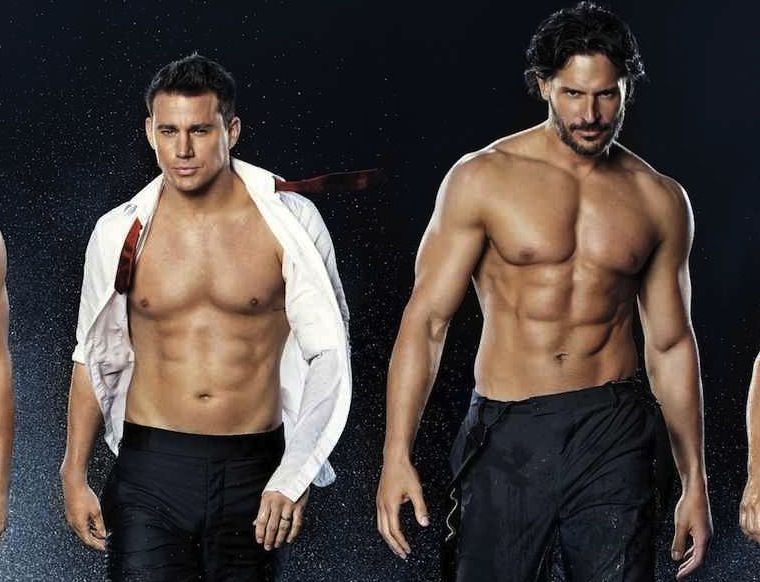 The perfect Madonna song for Fall closed out the first month of that season, and by October 2012 the world was ready for a cool down. We began the 'Hunk of the Day' feature because posts of naked male celebrities as seen here, or here, or here, were proving so popular. I also started to get into American football. Not sure I've completely become a fan, but I don't hate it as I once did.
Andy and I made our annual Fall trip to Ogunquit, Maine, at which point I unearthed this naked photo of me taken years ago on the beach. For the first time, I was sick for our extra-long weekend (a surprise to Andy) but made it through like a trooper because there was no other choice. Believe it or not, my husband turned 50 this year, but in my opinion doesn't look a day over 40.
When the World Series came around, it was met with less fanfare than the SuperBowl, but I still got into tight pants and a jockstrap for the loyal viewers. To clean off all the smut, we made our first trip to Sharon Springs, where some Beekman Boys soap got me all lathered up, and the American Hotel provided a nearby escape for quiet Fall weekends.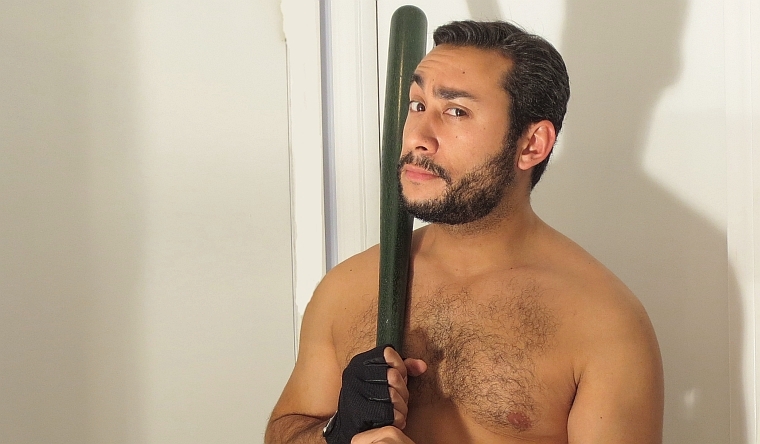 November 2012 brought more changes, and a few darker turns. I returned to the MDNA Tour with Suzie in NYC (when I recapped some highlights of the Madonna Timeline), and experienced my virgin stay at The Out Hotel. (You always remember your first time.) It was a period of burn-out, setting the stage for a long stretch of under-the-weather sickness and general dismay at the state of things. I spent more time in Boston, with my brother of all people, trying to find some bit of peace.
Which brings us to this very month, on its very last day. By rights, December 2012 should have been a very happy time – the holidays, all the friends and family, all the good food and cookies – but like the year that preceded it, it bombed. Luckily, I'm on the periphery of all the troubling things that are going on, and I intend to remain so. I will continue to try to do the best with the things over which I have some control, while taking a harder look at those things that aren't working. The darkness of the previous months seeped into this year's gory Holiday Card, but I still think the shots that didn't make it were far worse and way nakeder. And how can you hate anything that was inspired by Janis Joplin?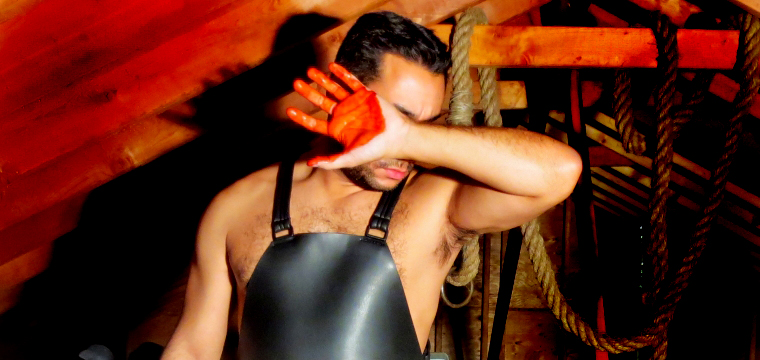 As the year drew to its close, I had the honor of finally getting in touch with the Vogue Boy, whose own Madonna-related twists and turns mirrored mine at the same time, and in many of the same places. It was family – in the form of my niece and nephew – who proved to be the odd block of stability, or at least the driving force that saw some of us through this year. In the way they made me laugh and smile no matter what else was going on, there was always salvation to be found in love.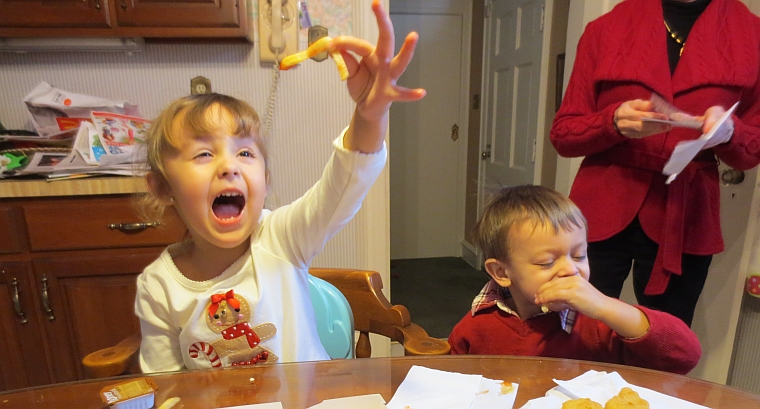 Christmas came and went, and the New Year is now at hand, and I am ready. It's always better to look forward than back. Let's see where the road takes us.
Back to Blog