When Suzie resurrected this pistachio cake from the Ko family recipe vault a while back, I greedily devoured the small piece she delivered to Andy and myself, and promptly demanded the recipe. It was spongy and soft, with bits of chocolate and the subtle nutty goodness of pistachio running through it. I imagined it took a great deal of delicate maneuvering to bake such a thing of beauty, and I dreaded what sort of pistachio grinding and nuanced assembly it might require. (Andy has always been the baker in the family, but something about a bundt makes me want to try my hand at it.)
A few months later Suzie delivered the recipe, along with this entire cake, for our annual New Year's Eve gathering. It was as much a feast for the eyes as it was for the mouth, and we placed it on a proper cake pedestal worthy of that kind of sweet majesty. Memories of Ko dinners came flooding back, and I looked over the recipe to see if this was something even remotely possible to make on my own.
Seems it was. A box of cake mix and a packet of pistachio pudding powder formed the main ingredients. There was no grinding of nuts, there was no gentle folding-in of egg whites. Another childhood memory revealed to be the stuff of Family Circle Americana sponsored by Jello.
That didn't make it any less authentic or delicious, and there's a lesson in that: I'm more Jello than I realized. What's next? Velveeta?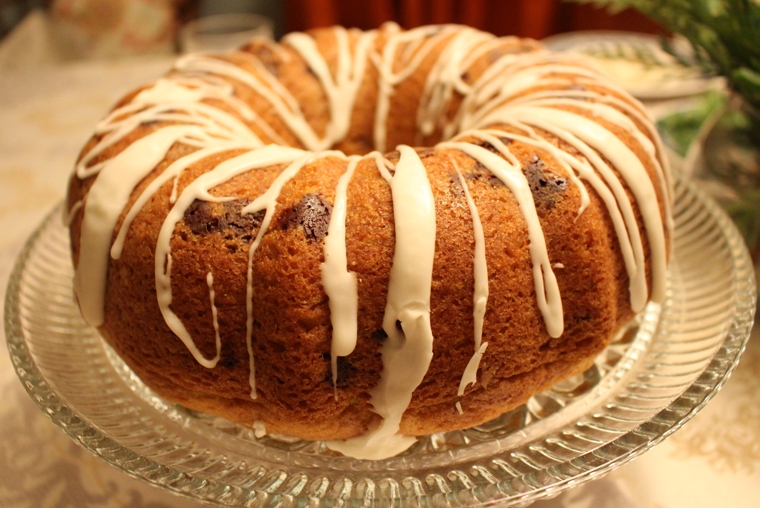 Back to Blog