When I was a little girl – ok, fine, a little boy – I used to fantasize about dusty treasure troves of costumes and jewelry and beaded lamps in the vein of Miss Havisham or Norma Desmond. I longed for a secret attic or hidden closet in which sumptuous silk curtains flowed from ceiling to floor, where chests of colorful scarves and feather-sprouting hats burst to overflowing, and a vanity with a cushioned seat provided the perfect perch on which to primp. It would smell faintly of dried roses and long-forgotten perfume, and every corner would be piled high with the glamorous trappings of what was once worn to wondrous parties and fancy evenings out.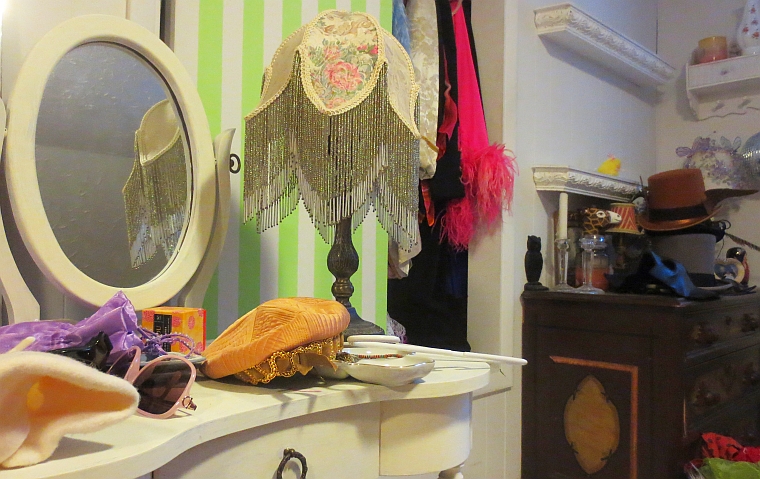 While I never quite found such a paradise as a child, it seems I may have inadvertently created a similar world in my attic, which has become a repository for most of my clothes and party outfits. When confronted with a five-year-old niece who ran through my list of activities in a quick two hours, I gave in and brought her up to the secret space where my costumes, and their numerous accessories, are housed.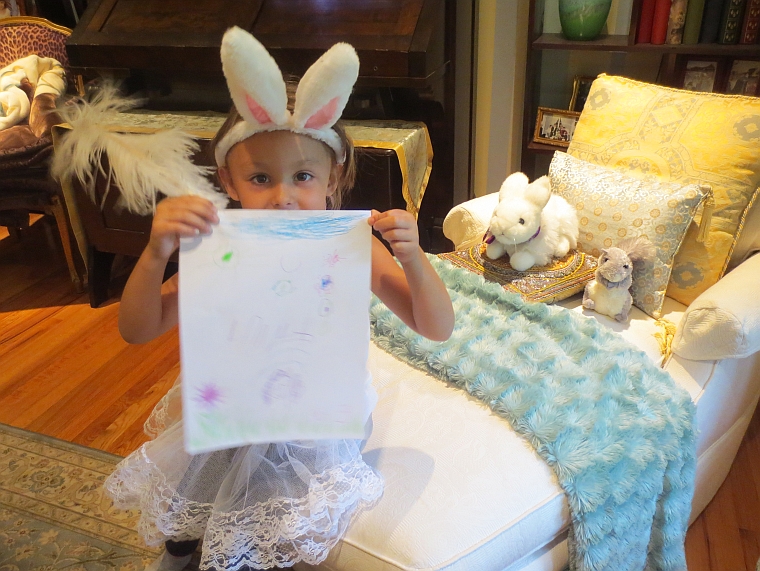 Feathers and furs, lace and leather, sequins and silk, hair-pieces and head-dresses – it was a dream for anyone who likes to dress-up. Emi squealed with excitement as we put her into various outfits. She even got her stuffed seal (Pinka) into the act. Uncle Al donned a few select costumes to accompany her down the stairs, but I've wisely omitted those photos from your critical eyes.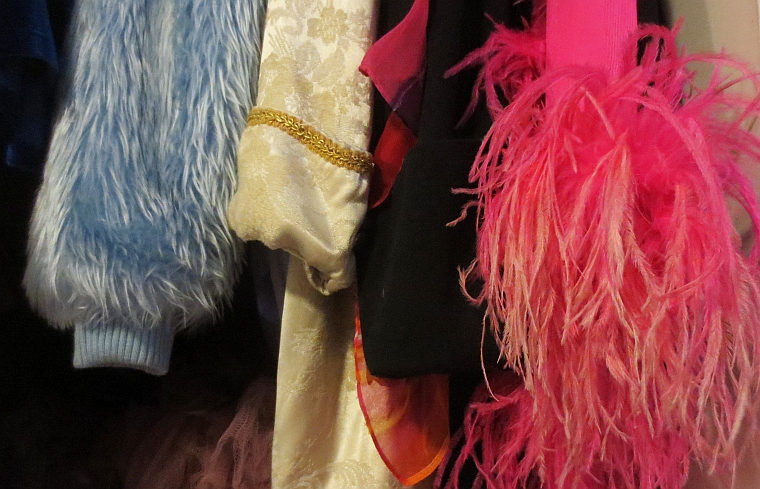 I'd like to think that in some small way this was the magical escape for Emi that I always wanted when I was a kid. Is that what captivates adults about children? The chance to do it over again, and to do it better? To give them what we never had but always wanted? There's something depressing about that, but Emi was blithely unaware of it. She only wanted to make sure we had something that looked good with Pinka's tricky fur tones.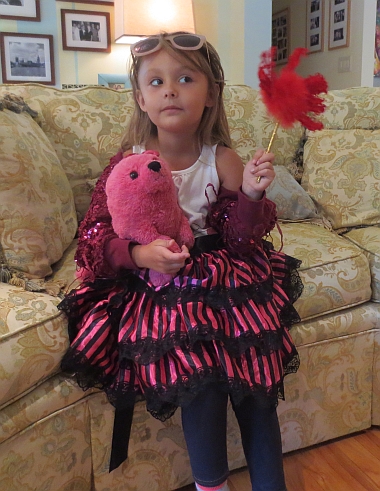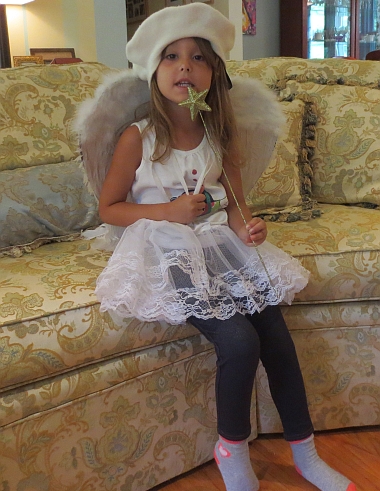 As for the attic, the secret's out, and now it's just another room I need to watch when the kids are around. It seems children have the keenest sense of what not to touch and where not to go, and they are invariably drawn to whatever repeatedly elicits the word 'NO.' I'm sure there's a prickly spindle somewhere in that attic, and I am not going to be the one responsible for that scene, so once playtime was over, I closed the door and distracted them with other sparkly objects, like the pool.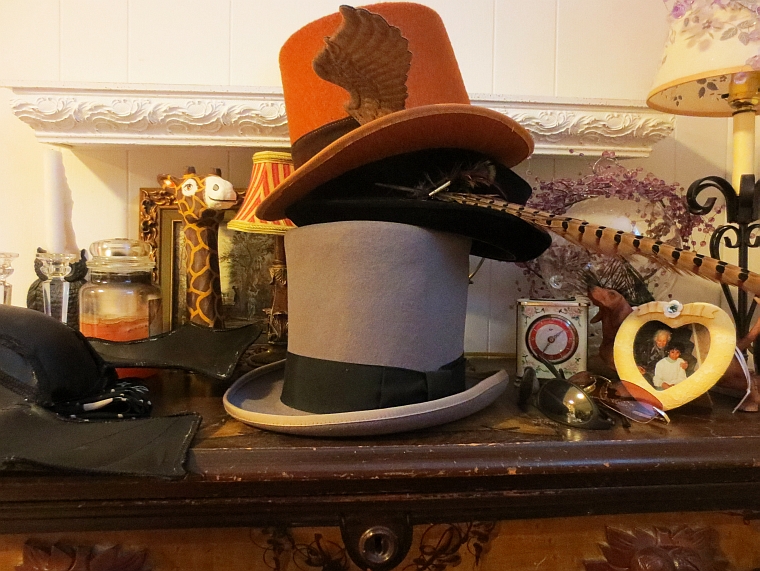 Still, it's nice to have a place like this in my back pocket, especially in the event of a rainy day. That's when the real test begins. Until that difficult day, a last look at our dress-up fun.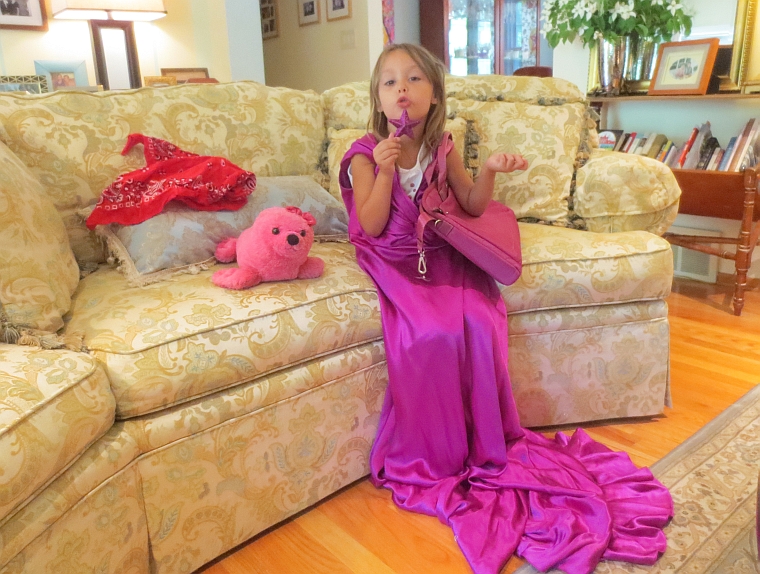 Noah got into the act with a bear hat. Some boys are just cut differently than girls.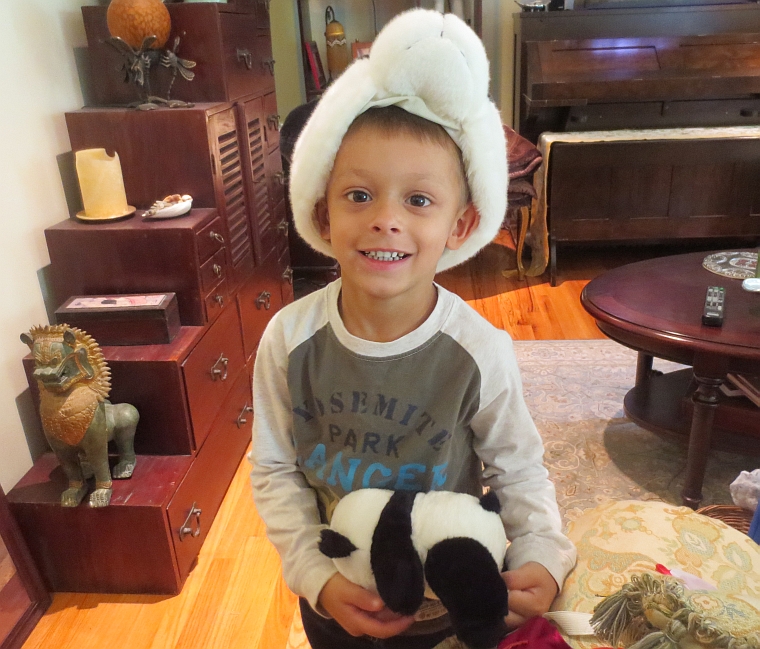 Back to Blog