Back in the days of my youth, I would have known Shemar Moore a lot better – back when I used to religiously watch soap operas AND purchase 'Soap Opera Digest'. Now that I'm a bit older, and there's a lot less television in my life, I only find myself becoming aware of guys like Mr. Moore (who I'm told is on a show called 'Criminal Minds', though that may have been a while ago) through internet posts like this.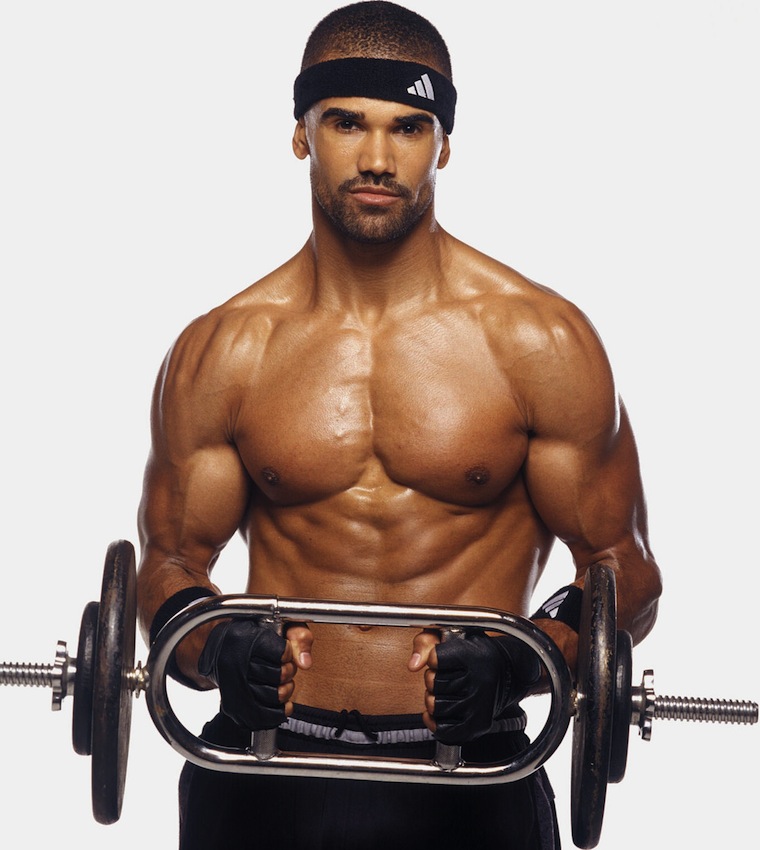 To be specific, posts like the ones that feature the photos below, which might as well just feature Mr. Moore fully-frontally nude, given the unforgiving way those trunks cling to his, well, trunk.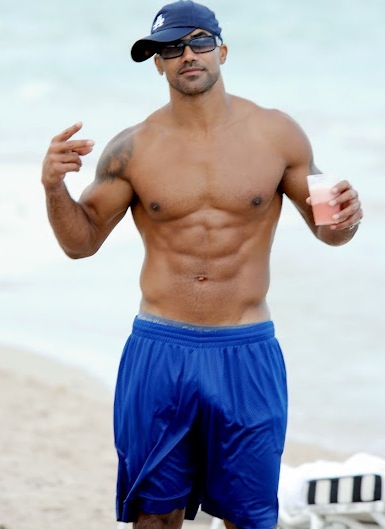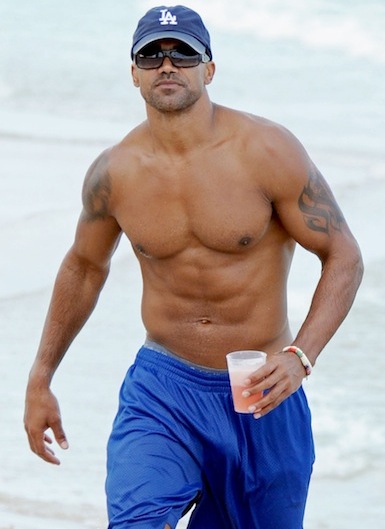 Hey, I never pretended this wasn't a shameless site, and I wouldn't have it any other way.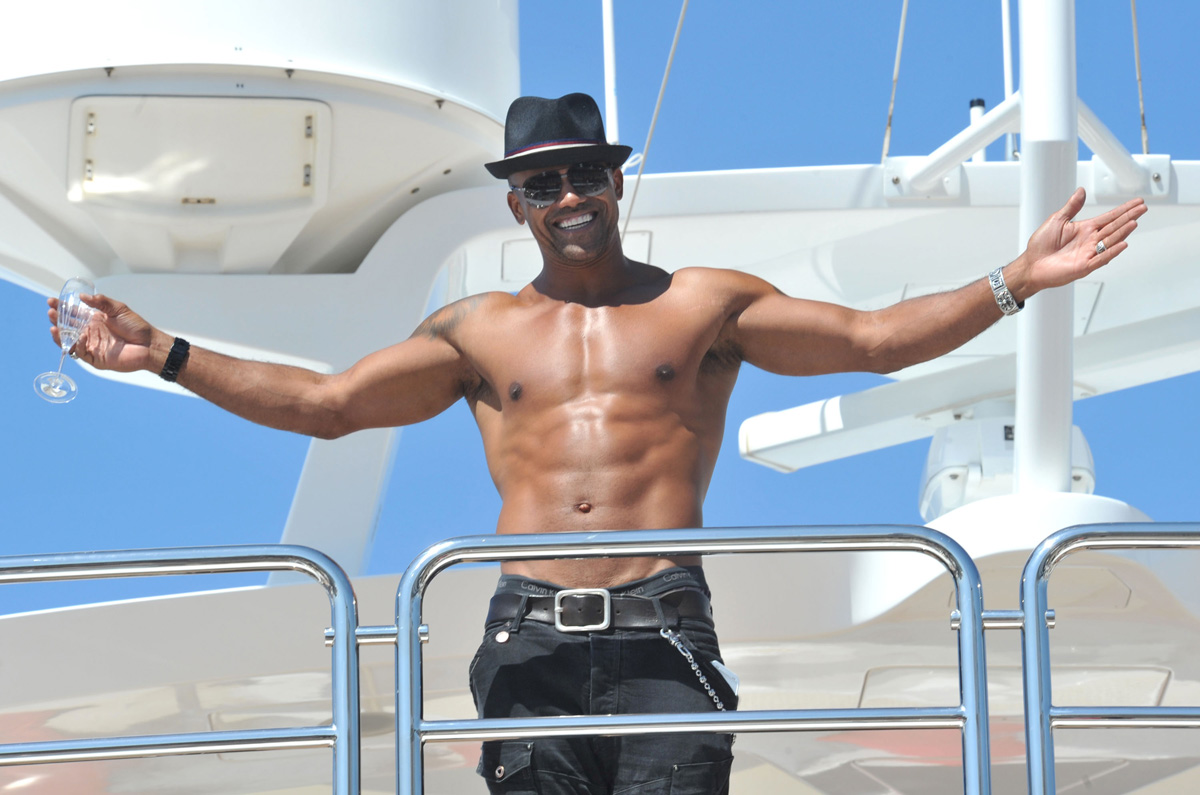 Back to Blog